Andrew Shao
Andrew Shao, Ph.D.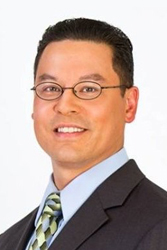 Interim Senior Vice President, Scientific & Regulatory Affairs
Dr. Andrew Shao has spent nearly two decades in the global nutrition industry, assuming leadership roles in various nutrition, scientific, regulatory and government affairs functions. Most recently, he served as regulatory & policy science director for Amway/Nutrilite. Prior to that, he held several roles for Herbalife Nutrition, including vice president, global nutrition policy and vice president, worldwide scientific affairs. Dr. Shao previously led CRN's science & regulatory affairs team from 2005–2011. Before joining CRN, he was a senior scientist at General Nutrition Corporation (GNC), and previously, in research and development at Kemin. 
Dr. Shao has advised governments around the world on science-based regulatory and policy reform on topics ranging from health claims, to risk analysis to regulation of botanicals. He is the author or co-author of over 60 peer-reviewed articles, abstracts, trade articles and book chapters, serves on the Editorial Board of several peer-reviewed journals, and is a member of the American Society for Nutrition and the Institute of Food Technologists. He is the immediate past President of the Tufts University Friedman School of Nutrition Science and Policy Alumni Association, and chairs the International Alliance of Dietary Supplement Associations (IADSA) Scientific Council.
Dr. Shao holds a Ph.D. in nutritional biochemistry and M.S. in human nutrition science, both from Tufts University, and a B.A. in biology from Brandeis University.