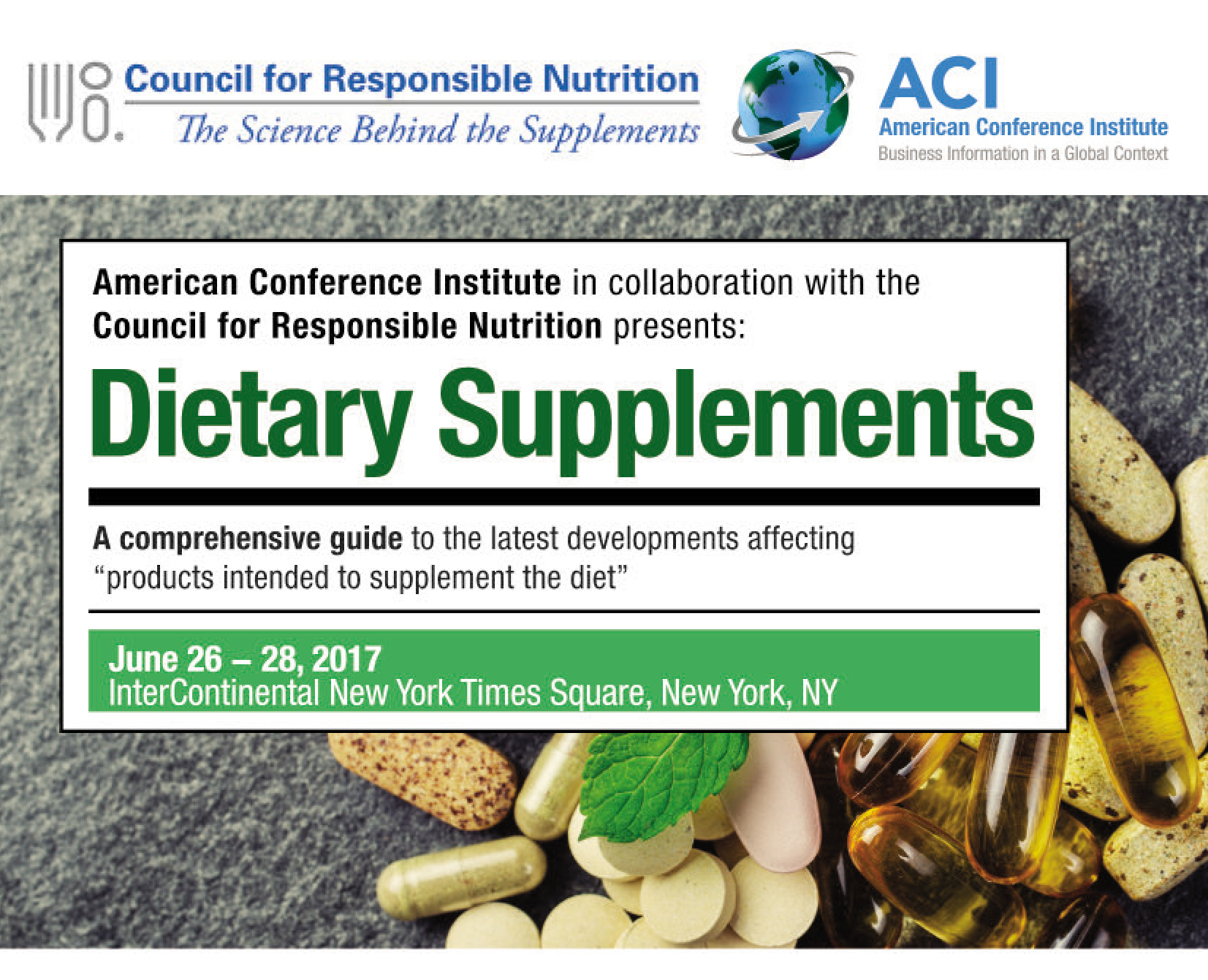 Event Start Date
Jun 26, 2017
Event End Date
Jun 28, 2017
New York City
The Council for Responsible Nutrition (CRN) in conjunction with the American Conference Institute (ACI) present the fifth iteration of this premier legal and regulatory forum for the dietary supplements industry. 
Leading counsel and top regulatory and compliance executives will convene at this forum for in-depth discussions on new industry developments and to assess the myriad legal, regulatory, and compliance obligations that impact business decisions and long-term strategies.
Additional details and registration available on ACI's website. Or, request a brochure here to be notified when an agenda is available.
This event will fill up quickly, so register now by calling 1-888-224-2480, or register online now to take advantage of the early booking discount—CRN members receive an additional 10% discount with the following code: P10-669-CRN17