David Campbell
Conference Chair
VP, Regulatory and Government Affairs, North America, RB
---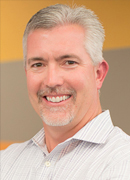 David L. Campbell, MBA, RAC, is the Vice President of Regulatory and Government Affairs for Reckitt Benckiser (RB). David is responsible for providing leadership, strategic direction and managerial oversight to the Regulatory and Government Affairs teams based in the U.S. and Canada, and developing and executing regulatory strategies and plans for these markets. He has been at RB since November 2013.

Before joining RB, David held the position of Senior Director, North American Regional Regulatory Lead at Pfizer Consumer Healthcare. In this role, he was responsible for leading the NA Regulatory Affairs department in the development and execution of regulatory strategies for OTC drugs, medical devices and cosmetics for the U.S. and Canadian markets.

Prior to that, David held a variety of positions of increasing responsibility at large and mid-sized health care companies including Sanofi-Aventis, Daiichi Medical Research, Altana Pharma and Watson Pharma. His experience covers multiple therapeutic areas including CNS, cardiovascular, anti-infective, urology, women's health, pain management, respiratory, cough/cold and gastrointestinal products.

David holds an undergraduate degree in Chemistry/Criminalistics from Weber State University, an MBA from University of Phoenix, and a MS degree in Regulatory Affairs from San Diego State University.