Nat Love
Chief Operating Officer, NJL Consulting Services
---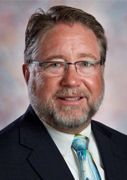 Nat Love is Chief Operating Officer of NJL Consulting Services. Nat joined Meijer in 1978 while attending pharmacy school at the University of Michigan. Upon graduation in 1981 Nat was assigned to the new store in Adrian, Michigan where he was responsible for the pharmacy, OTC Health, and Cosmetic areas.

In December of 1981, Nat was promoted to Pharmacy Manager of our Saginaw store, where he was responsible for the operations of their pharmacy, OTC and Cosmetic area. Nat went on to open two other new stores (Store 48-Bay City & Store 54- Northville, MI) as the Pharmacy Manager.

In 1986 Nat was promoted to Pharmacy Specialist in which he had operational responsibility for the pharmacy, OTC's and Cosmetics in our stores in Ohio and South Eastern & Central Michigan. This was a position he held until 1993 when he relocated to the corporate office to become the prescription drug buyer.

Between 1993 and 2005 Nat held various corporate positions within merchandising at Meijer. These included: Merchandise Manager Prescriptions & OTC, Merchandise Manager of HBC, Pricing and Promotion Team Lead of SMART project, and Director of Category Planning. As Director of Category Planning Nat was responsible for the Category Management, Floor Plan, Visual Merchandising, Promotion, Pricing and Common area teams.

In January of 2005 Nat was promoted to Vice President, Drug Store where he was responsible for five businesses at Meijer. These businesses include Pharmacy, OTC Health, Beauty Care, Cosmetics and Card & Party.

In 2006 Nat and his team introduced their first free medications (antibiotics) which eventually led to free pre-natal vitamins, metformin and atorvastatin being offered for free at Meijer. He also developed and worked strategies leveraging Meijer's customer data to drive sales and maximize their investment.

During his career at Meijer Nat has worked on many category reinventions. These include Hair Care reinvention, the Pet Center reinvention, HBC reinvention (twice), and the creation of the Baby Solution Center. In addition he and his team have worked on various Flagship Store presentations and store formats. Nat is known throughout the vendor community as being collaborative and always looking for new opportunities for the Meijer customer to experience in their stores.

In 2006, Nat was recognized by MMR magazine as one of the five people that made a difference in the drug store industry.

Nat has served on the NACDS Retail Advisory Board since 2005.

Upon retiring from Meijer, Nat formed the NJL Consulting Services LLC.

Nat is an avid skier, has coached many sports, serves as Phi Delta Theta's Province President of Sigma North and is an assistant scoutmaster where he is responsible for the high adventure activities for the troop. He also serves as a board member of the Gerald R. Ford Field Services Council of the Boy Scouts.