Duffy MacKay, N.D.
Senior Vice President, Scientific & Regulatory Affairs,
Council for Responsible Nutrition
---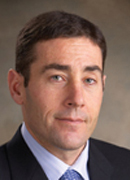 Douglas "Duffy" MacKay, N.D., is senior vice president, scientific and regulatory affairs for the Council for Responsible Nutrition. Dr. MacKay oversees CRN's science and regulatory affairs department, ensuring that the association's scientific, policy and legislative positions are based on credible scientific rationale. His expertise combines practical knowledge of industry regulation and scientific product development with hands-on experience as a medical practitioner. He is a licensed naturopathic doctor who still sees patients on a part-time basis and previously was owner and practitioner in a New Hampshire integrative medical practice. Dr. MacKay serves on the advisory board for the American Botanical Council, the NSF International Joint Committee on Dietary Supplements, and the NIST/NIH Dietary Supplement Laboratory Quality Assurance Program. He is also on the editorial board of three peer-reviewed publications: the official publication of the American Association of Naturopathic Physicians, Natural Medicine Journal, Integrative Medicine—a Clinicians Journal, and Current Topics in Nutraceutical Research. He is also Chair of the Steering Committee for the SIDI Work Group. Dr. MacKay earned his B.S. in Marine Biology from the University of California, Santa Cruz and his N.D. from the National College of Natural Medicine in Portland, Oregon. Dr. MacKay is licensed in the states of Maryland and New Hampshire.