Casey Vanous, Ph.D.
Director, Product Science, Worldwide R&D and Scientific Affairs, Herbalife
Vice-Chair, CRN Senior Scientific Advisory Council (SSAC)
---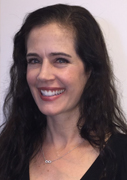 Casey Vanous, Ph.D., is director of product science within the Worldwide Research & Development department at Herbalife. In her current role, Dr. Vanous manages a team of nutrition and botanical scientists who support the science behind Herbalife's products. In addition to several publications, Dr. Vanous has authored or co-authored thirty product-specific scientific reviews. Dr. Vanous joined Herbalife in 2005 and has served many roles in the company, including regulatory and scientific affairs functions. She received her M.S. and Ph.D. degrees in Nutrition and Food Science from the University of Vermont. Her graduate research included behavioral weight loss for overweight adolescent females as well as trace mineral bioavailability in whey-protein-based liquid and powdered infant formula. She is a member of the American Society for Nutrition and has been a member of the CRN Senior Scientific Advisory Council since 2012.