110221
CRN's Wommack shares immune health insights from this year's consumer survey
NOVEMBER 2, 2021
CRN's Wommack shares immune health insights from this year's consumer survey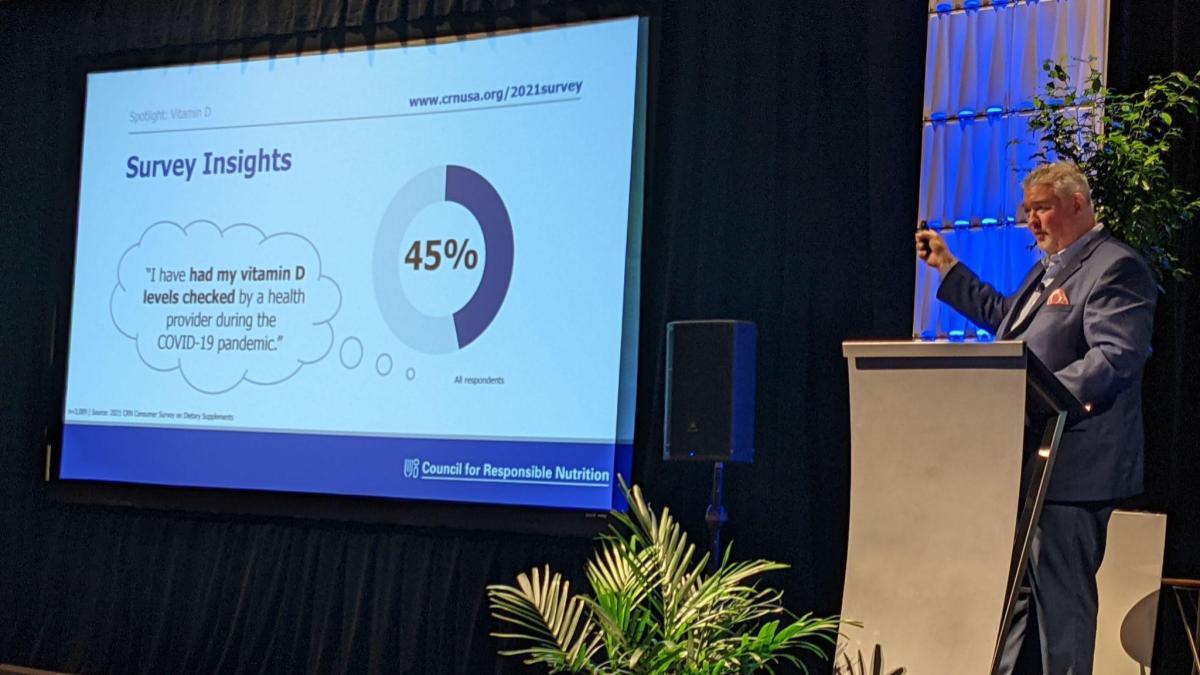 Immune health remains at the top of the list of reasons supplement users in the U.S. take these products, second only to overall health and wellness, according to CRN's 2021 Consumer Survey on Dietary Supplements. During a presentation at SupplySide West last week, CRN's Brian Wommack highlighted that the percentage of users citing immune health as a reason for their supplement use (36%) has increased four percentage points since 2020.
After more than a year of global pandemic, it's no surprise that immune health is top of mind for consumers. During the "Post-pandemic perspectives on immune health" session, Wommack shared insights from CRN's consumer survey and information about:
Go deeper: See more topline results from the 2021 Consumer Survey on Dietary Supplements here.
Go all in: Purchase the complete set of consumer survey data here. CRN members receive special pricing with code.
---
GRMA Summit to explore retailer standards harmonization—CRN members receive special pricing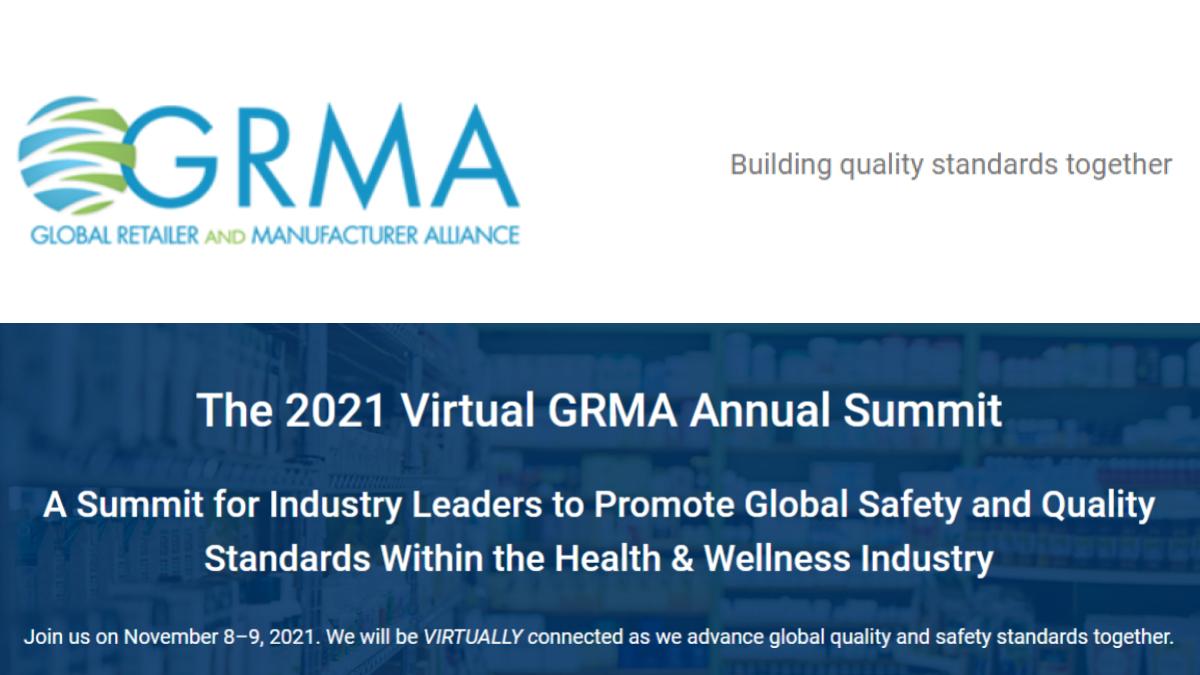 CRN members receive special pricing to attend the Global Retailer and Manufacturer Alliance's (GRMA) 2021 Virtual Summit, taking place Nov. 8–9. This year's event promises to bring together industry leaders to promote global safety and quality standards within the health and wellness industry.
CRN's Megan Olsen will be moderating a panel discussion on harmonizing retailer standards on Nov. 8. The group of stakeholders, including retailers, manufacturers, and third-party certifiers, will cover:
Defining product integrity standards and how these standards interact with laws and regulations applicable to supplement safety and quality

Exploring Food and Drug Administration (FDA) regulatory standards and guidance in light of product integrity requirements

Understanding the retailer concerns that shape the development of product integrity standards

Reviewing manufacturer concerns and burdens created by current product integrity standards

…and more.
Go deeper: Harmonizing retailer-imposed standards for supplements is one of CRN's top priorities for 2021. Learn more here.
Details: Learn more about and register for the 2021 GRMA Virtual Summit here. CRN members receive special pricing with code.
---
New survey from GroceryTV reveals insights on holiday grocery trends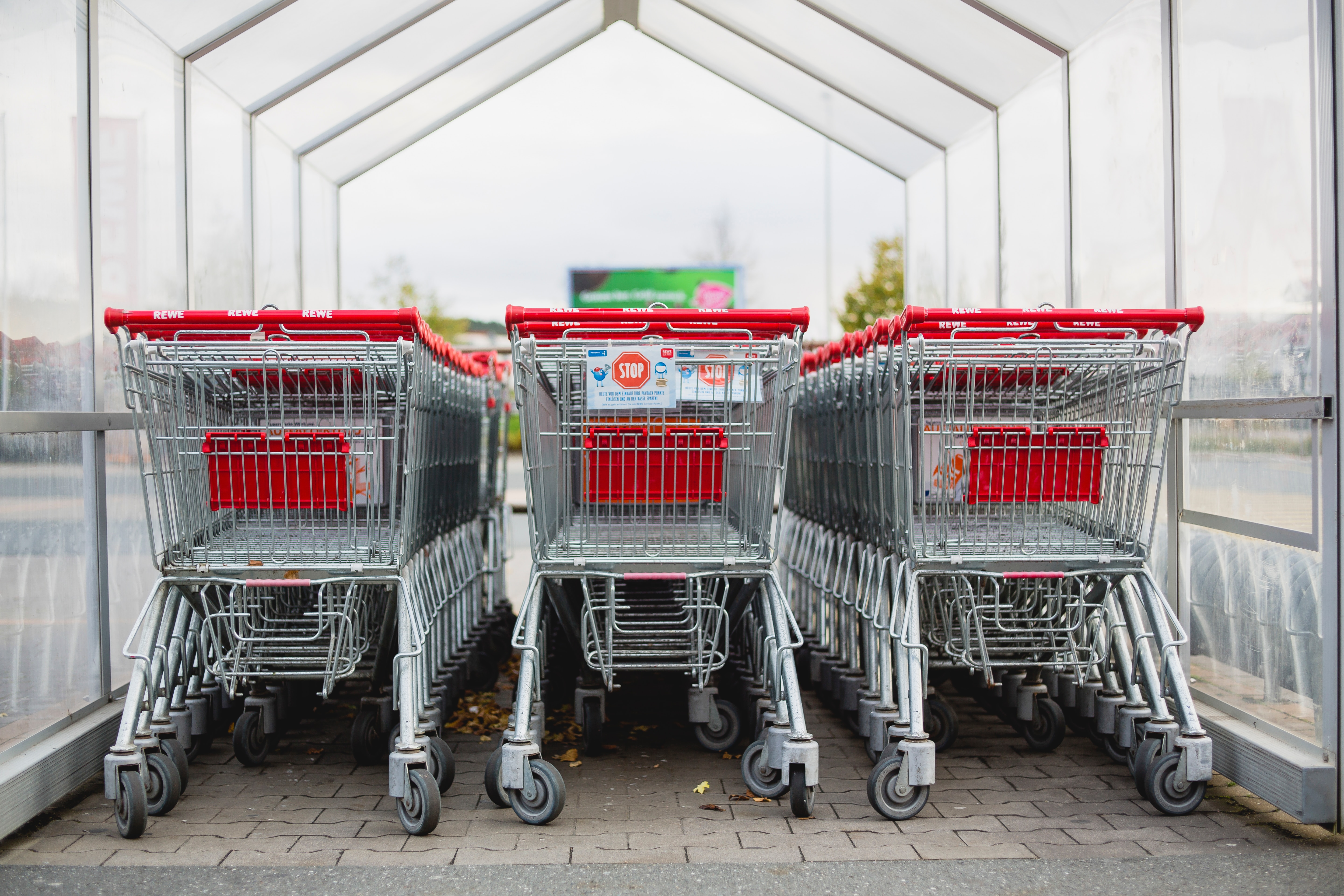 Nearly one in three consumers (31%) report that they plan to buy more health products this fall, according to a new consumer insights survey from GroceryTV.
Why it matters: When it comes to holiday ad campaigns, companies should consider people's desire to meet with loved ones as well as their lingering concerns about staying healthy.
The importance of grocery stores: The survey points out that grocery is the highest traffic retail channel, and "95% of people plan to complete other errands when they go grocery shopping," including visiting convenience stores and pharmacies. Additionally, about 76% of people are visiting multiple grocery stores during each shopping trip to find specific brands (50%) and more affordable options (50%).
Go deeper: See the full survey report from GroceryTV here.