Event Start Date
Jan 26, 2021
Event End Date
Jan 26, 2021
Event Start Time
1 pm Eastern
Event End Time
3 pm Eastern
Webinar
Co-hosted by the Global Retailer & Manufacturers Alliance (GRMA)

Over the past year, several large retailers have announced programs to confirm that dietary supplement products sold in their stores or websites are safe and meet regulatory requirements. These programs require manufacturers to demonstrate the quality and safety of their products through a variety of mechanisms, such as undergoing GMP (good manufacturing practice) audits, submitting their products for testing of ingredients and contaminants, and providing certifications demonstrating  their products/facilities meet certain requirements.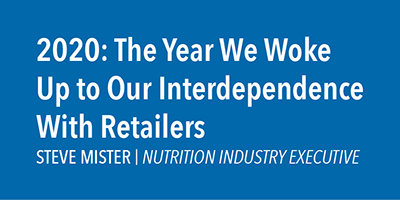 Retailer standards are important self-regulatory initiatives that are intended to mitigate the risk of less reputable players and help consumers identify the responsible ones, but can also increase costs and add unnecessary burdens if requirements are duplicative or inconsistent. To help address these issues, CRN has been advocating among retailers that programs should be harmonized to use consistent and, where possible, identical auditing standards.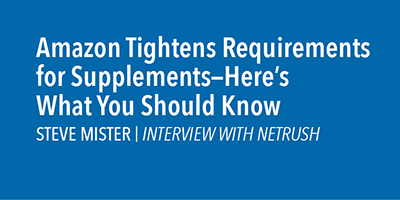 Please join us on January 26 to learn more about retailer standards and hear from industry experts about how retailers might develop these programs in a harmonized manner, benefiting both consumers and reputable industry. We will discuss elements of current retailer programs, hear from GRMA about their efforts to create an ANSI-accredited standard for GMP audits, and learn from industry executives about their experience with retailer standards compliance and ideas for future retailer/industry collaboration. This program is open only to CRN members.     
Current confirmed speakers, additional speakers TBA:
Allyn Shultis, Executive Director, Global Retailers & Manufacturers Alliance
Martin Dennison, Vice President, Regulatory, Quality & Analytical Science, Pharmavite LLC
Travis Borchardt, Vice President Product Integrity & Compliance, Nature's Way