Crn report
CRN MEMBER NEWSLETTER - LATEST EDITION
April 23, 2018

---

---
Celebrate the Supplement OWL!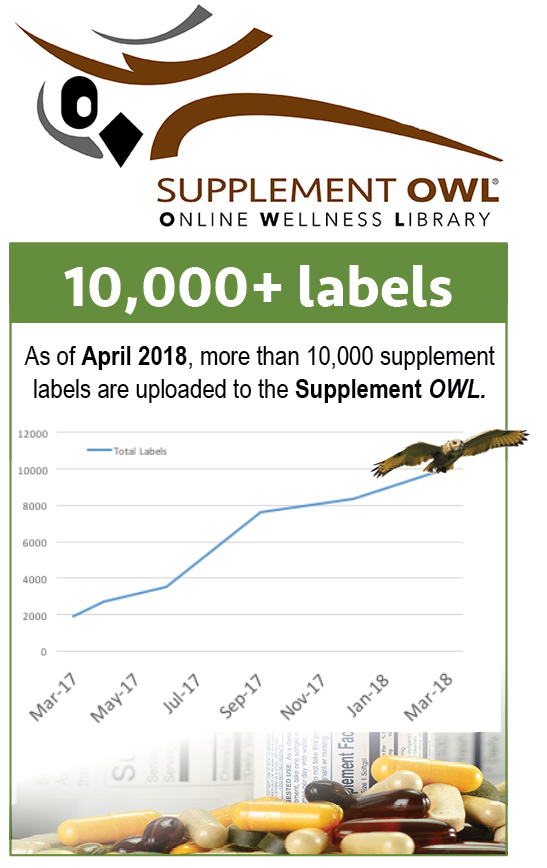 This Friday, April 27, marks the one-year anniversary of the launch of the Supplement OWLand CRN is taking a look back at the registry's impressive progress. With more than 10,000 supplement labels either visible or in process, the registry is realizing its promise of becoming the go-to resource for audiences looking to identify supplement products, their ingredients, and the companies who market them. 
What's the best birthday present the OWL can receive? Your finished product labels! If your labels aren't already in the registry, start the upload process to help the Supplement OWLgrow and fortify your company's promise that its products are compliant with label regulations and, above all, safe for consumers.
Contact CRN's Gisele Atkinson with questions (202-204-7671).
---
---
Join responsible industry for #SelfRegChat April 26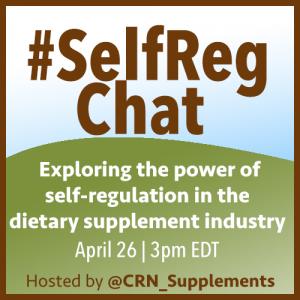 Why is self-regulation important for the industry? What is your company doing to raise the bar and go the extra mile to keep consumers safe? Share your thoughts about the crucial role of self-regulation by joining CRN and industry stakeholders for the #SelfRegChat Twitter chat, April 26 from 3 to 4 p.m. EDT. All CRN members are encouraged to follow the conversation using #SelfRegChat and engage with the group. Participation is a great way to demonstrate the value of self-regulatory initiatives for the industry and consumers, and to generate a call for increased observance of voluntary guidelines, "best practices" and other self-policing initiatives.
Not yet following @CRN_Supplements on Twitter? Click here and do so today and be ready for the chat April 26, 3–4 pm EDT.
---
CRN, alliance meet with FDA to discuss ODS funding
Members of the Alliance for a Stronger FDA, including CRN, met with Stephen Ostroff, M.D., deputy commissioner for Foods and Veterinary Medicine, to further advocate for increased FDA funding. In the group's discussion, Dr. Ostroff emphasized that, while food safety continues to be a budget priority for FDA, dietary supplements, cosmetics, and animal nutrition/drugs are high-priority areas that require additional resources. He estimated that FDA's Office of Dietary Supplement Programs could benefit from an additional $8–10 million to account for the growth in the supplement industry.
---
'Start the day with a multivitamin,' says U.S. Rep to constituents
In collaboration with CRN, Rep. Mike Rogers (R-AL) composed an op-ed to explain why he introduced the SNAP Vitamin and Mineral Improvement Act. The piece, "The Power of Choice Helps Low-Income Alabamans Live Healthier" was published April 6 in the Yellowhammer News, an online Alabama state news service. Rep. Roger's op-ed aligns closely with the SNAP Vitamin and Mineral Improvement Act, legislation he introduced with Kyrsten Sinema (D-AZ), Mia Love (R-UT), and Tony Cárdenas (D-CA) last fall. 
---
CRN applauds FDA for taking action to protect consumers from highly-concentrated caffeine
"CRN is proud to be in alignment with FDA," said CRN's Steve Mister in a statement issued after the agency released an official guidance on highly-concentrated caffeine in dietary supplements.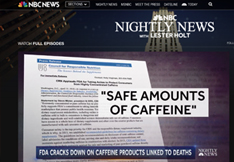 The guidance provides suggestions on how manufacturers can formulate safer dietary supplements containing caffeine that do not present a significant or unreasonable risk of illness or injury. The crucial announcement puts all dietary supplement stakeholders, including online retailers, on notice that highly concentrated caffeine sold in bulk to consumers is dangerous and illegal. Read the full guidance here.
CRN's statement appeared on NBC Nightly News, in USA Today, on WSB-TV 2 Atlanta,and in several other media outlets.
---
It's a team effort: join the CRN Sports Nutrition Working Group
The sports nutrition sector continues explosive growth creating increasing need to protect sports nutrition products and the dietary supplement industry as a whole. CRN's new Sports Nutrition Working Group (SNWG), chaired by Julie Ann Wagner of Glanbia Performance Nutrition, is a forum that allows CRN members with interests in the sports nutrition field to stay informed of current research, discuss critical policy initiatives, and address issues that arise in legislative, regulatory, and media channels. Interested in joining SNWG? The reconstituted group holds its first conference call on Friday, April 27, at 3:00 p.m. Eastern. Contact Bill Dumais (202-204-7677).
---

---
Political efficacy in the supplement industry: how are you using your voice?
Agility is a key to success in the ever-changing political landscape—and the current legislative environment can be particularly challenging for government relations professionals and lobbyists. Join CRN and INFORMA on May 2 for an exclusive webinardesigned to help attendees understand the current atmosphere in Washington, spot potential opportunities and challenges, and break through negative connotations about lobbying to better understand its value and relevance to the industry—and consumers! Click here to learn more and register.
Questions? Contact Maya English (202-204-7687). 
---

---
Industry-wide botanicals conference talks future of natural products
CRN sponsored and attended the 18th Annual International Conference on the Science of Botanicals (ICSB), held earlier this month in Oxford, Mississippi, to participate in discussion on post market surveillance, risk and safety assessments, quality control measures, and adverse event reporting for botanical dietary supplements and natural products. In addition to sessions on hospital formularies, cannabinoids, reference materials, and sustainability, Steven Tave, director, Office of Dietary Supplement Products delivered the keynote address.
---
CRN amicus brief addresses false and misleading supplement advertising
On April 5, CRN submitted an amicus brief to the United States Court of Appeals for the Ninth Circuit that addresses the standard that private litigants must meet to bring a dietary supplement false advertising lawsuit under California law. The brief urged the court to uphold the standard established in the landmark case, Nat'l Council Against Health Fraud, Inc. v. King Bio Pharm, Inc. The King Bio decision held that only regulators may premise false advertising cases on an alleged lack of substantiation—private litigants, in contrast, must identify facts that would affirmatively prove that an advertising claim is false or misleading. If the Ninth Circuit was to adopt the private litigant's argument in this case, it would allow for conflicting legal opinions about how companies must support dietary supplement claims, harming both dietary supplement companies and consumers who rely on their products.
---

---
CRN joins discussion on new approach to nutrition for disease management
CRN's Duffy MacKay and Andrea Wong participated in "Examining Special Nutritional Requirements in Disease States," a two-day public workshop conducted by the Food and Nutrition Board of the National Academies of Sciences, Engineering, and Medicine, and sponsored in part by NIH and FDA. The workshop explored the evidence for special nutritional requirements in disease states and medical conditions that cannot be met with a normal diet, setting the stage for examining approaches and challenges in establishing a framework for determining special nutritional requirements related to disease management. Read more.
---
CRN in the news
"[FDA officials must] crack down on the supply chain by creating a deterrent and let these people know that they will be prosecuted," 
—CRN's Steve Mister in Natural Products Insider, "Products Spiked With Drugs Aren't Supplements"
What else did CRN have to say?
---
CRN affirms 'comprehensive, patient-centered approach' to healthcare
CRN responded cautiously to two new recommendations, "Vitamin D, Calcium, or Combined Supplementation for the Primary Prevention of Fractures in Community-Dwelling Adults" and "Interventions to Prevent Falls in Community-Dwelling Older Adults," that raise questions about the sufficiency of the evidence for these nutrients. CRN did applaud the U.S. Preventive Services Task Force's (USPSTF) for acknowledging that clinical decisions are not one-size-fits-all, and therefore, clinicians should tailor preventive care to each individual's needs. CRN also reminded consumers that, in light of the recommendations, "no one is exempt from the need to obtain adequate amounts of vitamin D and calcium." Read more here.
---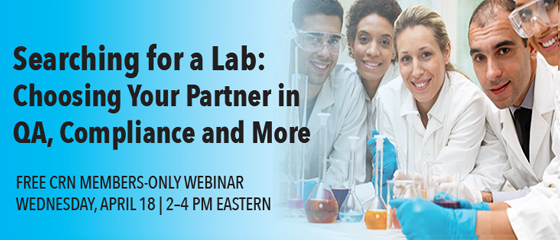 ---
New op-ed echoes importance of dietary supplements for women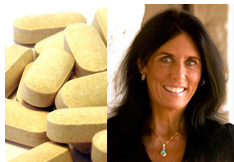 In collaboration with CRN, Tieraona Low Dog, M.D., authored an op-ed piece titled, "Women aren't getting enough vitamins," published in the Alburquerque Journal. In the piece, Dr. Low Dog discusses how lower income women often struggle with nutritional deficiencies. In addition, Dr. Low Dog advocated for the inclusion of a daily multivitamin that can help low income women fill critical nutritional gaps.
This placement is the direct result of CRN's partnership with a DC-based PR agency that specializes in placing op-eds/guest editorials to garner support for the CRN Government Relations initiative to include a multivitamin in the Supplemental Nutrition Assistance Program (SNAP).
---
FDA response to Congress enumerates the agency's priorities for supplements
"Our first priority is safety," wrote FDA in a formal response last week to a Congressional letter issued by Rep. Andy Harris (R-MD), Rep. Derek Kilmer (D-WA), and Rep. David Young (R-IA) late last year. The letter requested FDA describe its role in the enforcement and regulation of dietary supplements, as well as outline its priorities for dietary supplement regulation. In its response, FDA elaborates on various enforcement actions it has taken, ranging from NDI notifications, warning letters and labeling compliance activity, as well as highlighting its three main priorities: promoting consumer safety; product integrity; and informed decision making. The letter also details FDA resources and personnel directed toward oversight of dietary supplements.
---
CRN updates NAD, FTC self-regulatory research tools
CRN members will now have an easier time researching advertising claims that raise red flags via two of the association's self-regulatory tools: the NAD Case Compilation and the FTC Warning Letters Compilation. These compilations, formerly displayed on CRN's website in static tables, are now searchable by key information fields to quickly provide more focused results. CRN's updated website, launched in early 2017, allowed for improvements in the data sorting and display of these tools to make the content more user-friendly. Read more.
---

---
Day in Sacramento to emphasize supplement industry impact in California
Does your company have business interests in California? If so, mark your calendar for May 9 and plan to attend CRN's annual Day in Sacramento. Similar to Day on the Hill, Day in Sacramento gives CRN members the opportunity to talk face to face with lawmakers in the Golden State and directly influence policy. This year, key messaging includes:      
Contact Bill Dumais (202-204-7677) with questions and to RSVP.
---

---
Research Watch: Can zinc help kids grow?
A review and meta-analysis of randomized controlled trials evaluating effects of preventive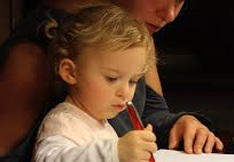 zinc supplementation for three months or longer during pregnancy or in children up to five years of age demonstrated significant findings on pregnancy outcomes and child growth. Collective results show that zinc supplementation in infants and early childhood, but not pregnancy, increases specific growth outcomes, with evidence for a potentially stronger effect after two years of age. These findings have the potential to inform recommendations and policy development for zinc supplementation to improve growth among young children. Read more here. 
See CRN's Research Watch for additional studies.
---
April 21–24
NACDS Annual Meeting
Palm Beach, FL
—Mister
April 26
#SelfRegChat Twitter Chat 
—CRN Staff
MAY
May 3–4
FDLI 2018 Annual Conference
Washington, DC
—Olsen (presenting)
May 9
CRN's Day in Sacramento
Sacramento, CA
—CRN Staff
May 15
USP Dietary Supplement Stakeholders Forum
Rockville, MD
—Atkinson; Griffiths
May 16
Regulatory Summit/Dietary Supplement Seminar
Bethesda, MD
—CRN Staff; Mister (speaking); MacKay (speaking)
May 22–23
CMOC In-Person Meeting
New York, NY
—Mister; Weindruch; Powers; Shenkar; Vogtman
 
JUNE
June 9–12
Nutrition 2018
Boston, MA
—MacKay; Wong; Griffiths; Nguyen 
June 12
CRN Executive Committee Meeting
Washington, DC
—CRN Staff
June 13 
CRN's Day on the Hill
Washington, DC
—Greene; Lebert; Dumais
June 14
CRN Board of Directors Meeting
Washington, DC
—CRN Staff
June 18–June 20
CRN-ACI Legal Conference
New York, NY
—Mister (presenting)
June 18–21
International Alliance of Dietary/Food Supplement Associations (IADSA) Annual General Meeting
London, UK
—Griffiths; Mister 
JULY
July 1–6
Codex Alimentarius Commission
Rome, Italy
—Griffiths