kendall ridley
Kendall Ridley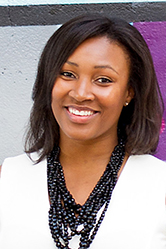 Senior Director, Communications
202-204-7684 / kridley@crnusa.org
Kendall Ridley is responsible for CRN's strategic communications program. Her role is to maximize CRN's impact with stakeholders, build key partnerships, and craft consumer education and advocacy campaigns central to protecting the reputation of the dietary supplement industry.
Most recently, Ms. Ridley was Senior Manager of External Communication at CoStar Group, where she led reputation management efforts; secured tier one media coverage for CoStar Group's business units; crafted communications campaigns for lead generation; and developed strategies and content for integrated marketing campaigns for flagship brands CoStar and LoopNet.
Ms. Ridley was previously Director of Marketing and Communications for Halpern Enterprises, Inc. from 2014–2017. During her time there, she expanded the marketing team and its capabilities, introduced the company's first strategic marketing communications plan, secured media coverage for the firm's new development projects, and led branding work for new mixed-use shopping centers. More recently, Ms. Ridley was the Director of Marketing at AAMC (Association of American Medical Colleges) and a marketing communications consultant at the Association of Corporate Counsel (ACC).
Outside of the office—when there's not a global pandemic happening—Ms. Ridley enjoys sinking putts on the golf course, road cycling, and crushing the competition with her softball team.
Ms. Ridley holds the Professional Certified Marketer (PCM) designation in Marketing Management from the American Marketing Association. She earned her B.A. in Communication from George Mason University. Ms. Ridley is in the process of earning her master's degree in Public Relations & Corporate Communication from Georgetown University.