CRN Supplement Facts
Get the facts—and be Label Wise!
You may have noticed CRN's Supplement Facts series featuring information on changes to the Supplement Facts label. Now, CRN has a microsite devoted to consumer education to support its Label Wise campaign. Check it out here: www.BeLabelWise.org.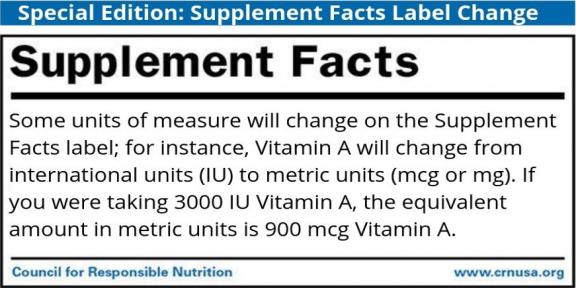 LABEL CHANGE FACT: The Daily Value for choline is 550 mg for adults and children 4 years and older. Choline must be listed after pantothenic acid in the Supplement Facts label.