Featured bylines
CRN thought leadership
See a selection of articles by CRN staff experts on this page.
---
REGULATION | CBD | ADDITIONAL ARTICLES
---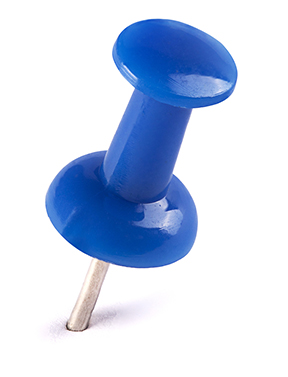 PINNED ARTICLES
Regulatory Focus (Regulatory Affairs Professionals Society—RAPS—magazine), by Steve Mister
Mandatory Product Listing: Beneficial, or Burdensome?
WholeFoods Magazine, by Steve Mister
Previously in RAPS Regulatory Focus
---
CRN on CBD:
"FDA's worries—that invoking discretion would interfere with the incentives to pursue robust clinical research for pharmaceuticals—are misdirected. The features that makes hemp-derived cannabinoids so unique are precisely the factors that will allow FDA to distinguish its decision on CBD from other articles under study."
Read the full article by Steve Mister in Natural Products Insider.
JUNE 17, 2020
CRN Files Citizen Petition Calling on FDA to Regulate CBD as a Legal Dietary Supplement
Press Release | Citizen Petition | CRN's Supplement Advocacy Send-In
Other recent bylines on CBD:
As More Consumers Seek Supplements to Support Health During COVID-19 Pandemic, CBD Regulation Is More Critical Than Ever
Nutrition Industry Executive, by Brian Wommack
Retailers must be vigilant of fraudulent products in the marketplace, especially those that seek to mislead and take advantage of consumers during this time of heightened concern.
More from this story, for CRN members, from the CRN Daily Supplement:
Over 20 million Americans report using CBD supplements—12% of supplement users reported taking CBD
Collaborative for CBD Science and Safety launches, CRN among steering committee members
CRN Calls on Congress to Declare CBD a Lawful Dietary Ingredient—FDA Continues Inaction
---
Hey, FDA, can you show a little CBD discretion?
Natural Products Insider, by Steve Mister
---
5 (actually, 10) things that should concern us about CBD
New Hope, by Steve Mister
---
Will CBD Become a Shakespearean Tragedy?
Nutrition Industry Executive, by Steve Mister
---
Science, CBD and the prisoner's dilemma
Natural Products Insider, by Steve Mister
---
CBD and the 2018 Farm Bill—the legal status of CBD supplements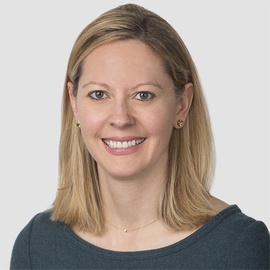 Natural Products Insider, by Megan Olsen
While FDA states CBD isn't allowed in dietary supplements, the industry has created a large momentum to clear a pathway for legal CBD products. Companies should not lose track of the many requirements that will need to be met for the legal sale of hemp-derived CBD products. 
---
Additional past featured bylines:
Integrating master files in the NDI notification process to facilitate innovation in dietary supplements
Regulatory Focus RAPS, by Haiuyen Nguyen
---
Sports nutrition category adapts to changing consumer practices during COVID-19
Natural Products Insider, by CRN's Luke Huber, ND, MBA, and Jim Komorowski, MS, CNS, chief science officer of CRN member company JDS Therapeutics and chair of CRN's Sports Nutrition Working Group (SNWG)
---
NYAG: Five Years Later, What Did We Learn? 
Nutrition Industry Executive, by Steve Mister 
---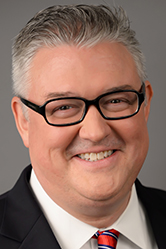 Supplements get personalized with new technology and delivery formats
Natural Products Insider, by Brian Wommack
More from this story, for CRN members, from the CRN Daily Supplement:
Industry data points to increased interest in personalization + dig into what's behind COVID-19 sales numbers
Related industry-wide webinar: COVID-19 and Supplement Sales Update: Examining Market Data and Attitudes as Consumers Continue Their Wellness Journeys
---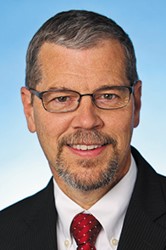 Healthy aging: Quest for a healthy, not just long, life
Natural Products Insider, by Jim Griffiths
Healthy aging takes on a global context, as society's response to population aging requires a vision to harness not only extra years of life, but to ensure that these years are spent in good health.
---
Supplement industry must self-police as demand soars, FDA retreats
New Hope, by Steve Mister
---
What everyone needs to know about supplement regulation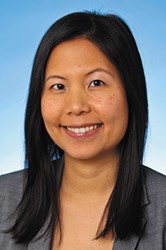 Natural Products Insider, by Andrea Wong
Ingredient safety, product labeling, claims substantiation and adverse event reporting serve as four main pillars of supplement regulation:
The regulatory framework is designed to ensure ingredients are safe and appropriate for use in supplements.
Manufacturing regulations help ensure finished products contain what is on the label in the right amounts. 
Regulation of claims ensures statements about a product are truthful and not misleading, and are substantiated by science. 
Post-market surveillance can track safety issues once products are in the marketplace.
---
2020 and Optimism Comes to Mind
Nutrition Industry Executive, by Steve Mister
---
Is Science For Sale? CRN expert reacts to recent attack on industry
NutraIngredients, by Andrea Wong, Ph.D.
---
The legacy of 2019: CBD, mandatory listing and discord
NutraIngredients, by Steve Mister