featured bylines
CRN leads the conversation on key industry issues

LATEST BYLINES
Vitamin D & Me!
by Luke Huber, ND, MBA and Susan Hewlings, PhD, of Nutrasource, Nutrition Industry Executive, August 2021
With conflicting information and evolving research in the area of vitamin D and COVID-19, CRN members believed there was a need to provide an information source that compiles and shares unbiased information on the topic with the public.
---
Don't Sell Out DSHEA for CBD
by Steve Mister, NutraIngredients-USA, August 2021
We all want an expedient solution to the stalemate with FDA over the legal status of cannabidiol (CBD), but the call to allow FDA to set a maximum safe level for CBD is antithetical to the law governing dietary supplements, DSHEA. See more thought leadership from CRN on CBD.
---
The dietary supplement industry's drug preclusion predicament
by Steve Mister, Natural Products Insider, August 2021
FDA's increased use of a drug preclusion provision in DSHEA threatens many dietary supplements, but for economic not safety reasons. The industry needs clarity and balance given that the motivation for the provision is an economic one to protect Big Pharma's investments and incentives to do drug research—supplement innovation and research should matter too.
---
Optimizing Healthspan: Innovative Approaches to Health Promotion
by Jim Griffiths, Ph.D., Nutrition Industry Executive, August 2021
As a society and even more broadly, globally, we are all living longer than our forebears—but not necessarily more healthfully. A certain amount of dread accompanies many of us as we visualize her-culean medicine and a room full of hospital machinery maintaining a body that long ago ended its fight for an active (physically, men-tally, socially) lifestyle up to the moment of death. Why and what can be done?
---
Enhancing consumer confidence and supplement access through harmonized retail standards
by Megan Olsen, in RAPS Regulatory Focus, June 2021

Although third-party audit, certification, and retail standard programs highlight reputable companies and help ensure that dietary supplements on store shelves are safe and unadulterated, multiple standards create a complicated patchwork of requirements that are difficult for manufacturers and consumers to navigate. 
---
Best practices and education for probiotics amid regulatory uncertainty
by Andrea Wong, Ph.D., in RAPS Regulatory Focus, June 2021
Nearly 3 years have passed since the US Food and Drug Administration (FDA) issued its draft guidance for industry on the labeling of probiotic quantity. During that time, consumer interest in probiotics has increased, product innovation has expanded, and the body of scientific research has grown – all with no final guidance or updates from the agency. With the growth of this category and continued regulatory uncertainty, responsible industry has stepped up with best practices and educational resources to ensure stakeholders understand the unique nature of probiotics.
---
Browse a selection of additional articles by CRN staff experts below. Jump to topics:
2021 | DIVERSITY, EQUITY & INCLUSION | REGULATION | CBD | CONSUMER DATA
SPORTS NUTRITION | SCIENTIFIC RESEARCH | RETAIL RELATIONS | 2020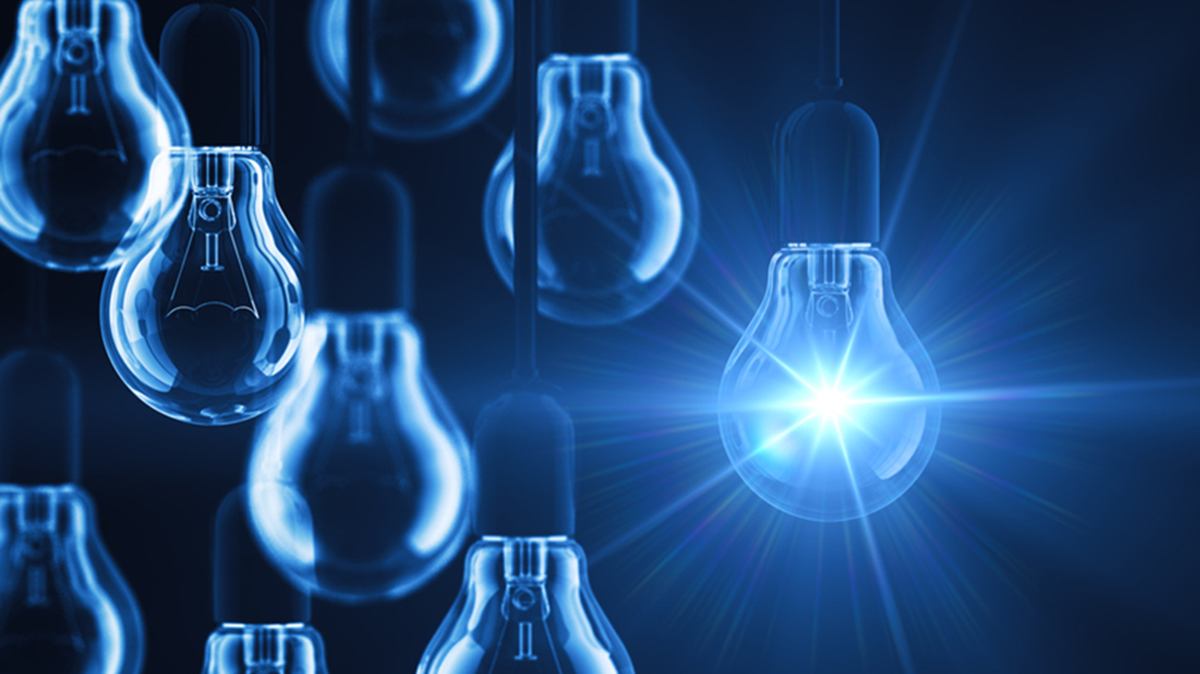 ---
2021
Don't Sell Out DSHEA for CBD
by Steve Mister, NutraIngredients-USA, August 2021
The dietary supplement industry's drug preclusion predicament
by Steve Mister, Natural Products Insider, August 2021
Don't let your supplement brand get knocked out by knockoffs
by Jim Griffiths, Ph.D., Natural Products Insider, June 2021
Enhancing consumer confidence and supplement access through harmonized retail standards
by Megan Olsen, in RAPS Regulatory Focus, June 2021
Best practices and education for probiotics amid regulatory uncertainty
by Andrea Wong, Ph.D., in RAPS Regulatory Focus, June 2021
Probiotics: What's Inside Is Alive
by Andrea Wong, Ph.D., in Nutrition Industry Executive, May 2021
Supreme Court holds that FTC must complete administrative process before obtaining monetary relief
co-authored by Megan Olsen in Washington Legal Foundation, April 2021
Dietary Supplements Attract Private Equity; A Good Trade Association Should, Too
by Steve Mister and Carl Hyland in Nutrition Industry Executive, April 2021
If you repeat something often enough…even with CBD
by Steve Mister in Natural Products Insider, April 2021
Participation in the Supplement OWL Critical for Responsible Industry
by Luke Huber, ND, MBA, in Nutrition Industry Executive, March 2021
Examining retailer verification measures for dietary supplements
by Megan Olsen in Natural Products Insider, Feb. 2021
---
DIVERSITY, EQUITY & INCLUSION
Racial injustice: It's time for more than introspection
by Steve Mister in Natural Products Insider, June 2020
Diversity Has Always Been Our Strength—On Racial Diversity, We Can Do Better—It Starts With Recognizing That Fact
by Carl Hyland in Nutrition Industry Executive, October 2020
---
REGULATION
Amending DSHEA: A kid in a candy store or a bull in a china shop?
by Steve Mister in Natural Products Insider, April 2021
Supreme Court holds that FTC must complete administrative process before obtaining monetary relief
co-authored by Megan Olsen in Washington Legal Foundation, April 2021
CRN State Regulation Update
by Amanda Darlington in Nutrition Industry Executive, Jan. 2021
Stop the sale of bogus supplements as a cure or treatment for COVID-19 
by Julia Gustafson with Liz Richardson of The Pew Charitable Trusts in The Hill, Sept. 2020 
New Dietary Ingredients: Will FDA protect consumers from pirates and piggybackers?
by Steve Mister in NutraIngredients-USA, August 2020
A Mandatory Dietary Supplement Registry: Transparency as 'disinfectant'
by Steve Mister in RAPS Regulatory Focus, June 2020
Integrating master files in the NDI notification process to facilitate innovation in dietary supplements
by Haiuyen Nguyen in RAPS Regulatory Focus, June 2020
NYAG: Five Years Later, What Did We Learn? 
by Steve Mister in Nutrition Industry Executive, April 2020 
What everyone needs to know about supplement regulation
by Andrea Wong in Natural Products Insider, March 2020
Supplement industry must self-police as demand soars, FDA retreats
by Steve Mister in New Hope, April 2020
Mandatory Product Listing: Beneficial, or Burdensome?
by Steve Mister in WholeFoods Magazine, Feb. 2020
Dietary Supplements and Public Safety: A Defense of DSHEA's 'Three-Legged Stool'
by Steve Mister in RAPS Regulatory Focus, June 2019
---
Don't Sell Out DSHEA for CBD
by Steve Mister, NutraIngredients-USA, August 2021
If you repeat something often enough…even with CBD
by Steve Mister in Natural Products Insider, April 2021
CRN Files Citizen Petition Calling on FDA to Regulate CBD as a Legal Dietary Supplement 
Press Release | Citizen Petition | CRN's Supplement Advocacy Send-In June 2020 
As More Consumers Seek Supplements to Support Health During COVID-19 Pandemic, CBD Regulation Is More Critical Than Ever
Nutrition Industry Executive, by Brian Wommack, May 2020 
More from this story, for CRN members, from the CRN Daily Supplement:

Hey, FDA, can you show a little CBD discretion?
by Steve Mister in Natural Products Insider, Feb. 2020
5 (actually, 10) things that should concern us about CBD
by Steve Mister in New Hope, Dec. 2019
Will CBD Become a Shakespearean Tragedy?
by Steve Mister in Nutrition Industry Executive, Jan. 2019
Science, CBD and the prisoner's dilemma
by Steve Mister in Natural Products Insider, Feb. 2019
CBD and the 2018 Farm Bill—the legal status of CBD supplements
by Megan Olsen Natural Products Insider, Feb. 2019
---
CONSUMER DATA
Shifting Consumer Behaviors in Light of COVID-19 Pandemic—New Data Highlights More Than an Increase in Supplement Usage
by Brian Wommack in Nutrition Industry Executive, Sept. 2020 (Learn more about the survey data.)
Supplements get personalized with new technology and delivery formats
Natural Products Insider, by Brian Wommack, March 2020
More from this story, for CRN members, from the CRN Daily Supplement:
Related industry-wide webinar:
---
SPORTS NUTRITION
Sports Nutrition Supplements As Convenient Scapegoats
by Steve Mister and Amanda Darlington in Nutrition Industry Executive, July 2020
Sports nutrition category adapts to changing consumer practices during COVID-19
Natural Products Insider, by CRN's Luke Huber, ND, MBA, and Jim Komorowski, MS, CNS, chief science officer of CRN member company JDS Therapeutics and chair of CRN's Sports Nutrition Working Group (SNWG), June 2020
Sports nutrition: Challenges and opportunities amid COVID-19
by Luke Huber, ND, MBA, in Natural Products Insider, Aug. 2020
---
SCIENTIFIC RESEARCH
Probiotics: What's Inside Is Alive
by Andrea Wong, Ph.D., in Nutrition Industry Executive, May 2021
The supportive role supplements can play for sleep and mental health
by Andrea Wong, Ph.D., in Natural Products Insider, Dec. 2020
Dietary supplement delivery forms matter
by Andrea Wong, Ph.D., in Natural Products Insider, Nov. 2020
Healthy aging: Quest for a healthy, not just long, life
by Jim Griffiths in Natural Products Insider, April 2020
Is Science For Sale? CRN expert reacts to recent attack on industry
by Andrea Wong, Ph.D., in NutraIngredients, Jan. 2020
Dietary Supplement Clinical Research in the Age of COVID-19: Challenges & Opportunities
by Luke Huber, ND, MBA, in Nutraceuticals World, Sep. 2020
---
RETAIL RELATIONS
Enhancing consumer confidence and supplement access through harmonized retail standards
by Megan Olsen, in RAPS Regulatory Focus, June 2021
Examining retailer verification measures for dietary supplements
by Megan Olsen in Natural Products Insider, Feb. 2021
CRN: Quality Is the Price of Entry—Not a Point of Difference
by Steve Mister in NutraIngredients-USA, Dec. 2020
2020: The Year We Woke Up to Our Interdependence With Retailers
by Steve Mister in Nutrition Industry Executive, Dec. 2020
Educating the public about probiotics—the valuable role retailers play
by Andrea Wong, Ph.D. in New Hope, Oct. 2020
---
2020
2020 and Optimism Comes to Mind
by Steve Mister in Nutrition Industry Executive, Jan. 2020
The legacy of 2019: CBD, mandatory listing and discord
by Steve Mister in NutraIngredients, Dec. 2019