media
Press: Contact CRN for information and insights on supplements
Writing a story on wellness, dietary supplements,
the supplement industry, or CBD? 
Make the Council for Responsible Nutrition (CRN) your go-to
for science-based background and commentary.

CRN can help with you with stories requiring:
Understanding of how dietary supplements and nutrients work in the body
Dietary supplement industry data and statistics
Data on consumer use of supplements trending over 20 years:

What are they taking?
Who takes what—and why?
 …and more

Context, deep background, and history—we've led the industry for nearly 50 years
Regulatory information
We provide commentary and insights on:
Safety, efficacy, and proper use of supplements
Recently-published research and emerging science
Innovation in the marketplace
Evaluating supplement ingredients and companies—how to choose wisely
Legislation affecting dietary supplements—at state, federal, and international levels
Regulation and FDA/FTC actions

The Council for Responsible Nutrition (CRN) is the leading industry association representing dietary supplement and functional food manufacturers and ingredient suppliers.
Our member companies produce a large portion of the dietary supplements marketed in the U.S. and globally–popular national brands and store brands marketed by major supermarkets, drug stores, discount chains, natural food stores, and mainstream direct selling companies.
CRN's team includes toxicologists, a naturopathic doctor, attorneys, government relations professionals, and regulatory specialists. We work every day to make the supplement industry better, safer, and more responsive to the consumers who count on dietary supplements to support their wellness.

CRN is your source for the science behind the supplements.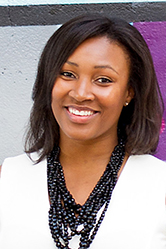 CONTACT: 
Kendall Ridley
Senior Director, Communications
kridley@crnusa.org / 202-350-1651
 
See additional CRN communications team contacts here.