Speakers
The Workshop: Day of Science — Speakers
The Workshop: CRN's Day of Science offers a full day of focused, high-level scientific sessions on some of the most timely topics in the dietary supplement and nutritional ingredient field. This year's speakers are listed below. Click here to return to the agenda. 
Speakers in order of appearance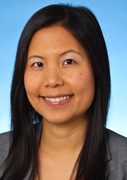 Andrea Wong, Ph.D.
Vice President, Scientific & Regulatory Affairs, Council for Responsible Nutrition
Dr. Wong is an integral part of CRN's science and regulatory affairs department, responding to emerging scientific and regulatory issues as well as advocating for science-based nutrition. Her regulatory expertise includes a working knowledge of international health claims, preparation of technical submissions to international regulatory agencies, and designing regulatory strategies for marketing products in global jurisdictions. Prior to joining CRN, she worked as a senior scientific and regulatory consultant for the highly respected consulting firm Intertek Cantox, formerly Cantox Health and Sciences International, in Ontario, Canada. Dr. Wong has published in scientific journals, including Regulatory Toxicology and Pharmacology. Dr. Wong earned her B.S. in Life Sciences from Queen's University in Kingston, Ontario, and her Ph.D. from the University of Toronto, Ontario.
---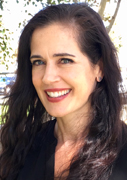 Casey Vanous, Ph.D.
Director, Product Science, Worldwide R&D and Scientific Affairs, Herbalife
Chair, CRN Senior Scientific Advisory Council (SSAC)
Casey Vanous, Ph.D., is director of product science within the Worldwide Research & Development department at Herbalife. In her current role, Dr. Vanous manages a team of nutrition and botanical scientists who support the science behind Herbalife's products. In addition to several publications, Dr. Vanous has authored or co-authored thirty product-specific scientific reviews. Dr. Vanous joined Herbalife in 2005 and has served many roles in the company, including regulatory and scientific affairs functions. She received her M.S. and Ph.D. degrees in Nutrition and Food Science from the University of Vermont. Her graduate research included behavioral weight loss for overweight adolescent females as well as trace mineral bioavailability in whey-protein-based liquid and powdered infant formula. She is a member of the American Society for Nutrition and has been a member of the CRN Senior Scientific Advisory Council since 2012.
---

Rachel K. Johnson, PhD, MPH, RD, FAHA
Professor of Nutrition, Professor of Pediatrics, The University of Vermont
Rachel K. Johnson is a Professor of Nutrition and Professor of Pediatrics at the University of Vermont. Dr. Johnson holds a PhD and a Bachelor of Science degree in Nutrition from the Pennsylvania State University and a Master of Public Health degree from the University of Hawaii. She completed a dietetic internship at the Indiana University Medical Center and is a Registered Dietitian. She is a Fellow of the American Heart Association. Dr. Johnson served as Dean of the College of Agriculture and Life Sciences at the University of Vermont from 2001-2008 and as Associate Provost for Faculty Affairs from 2009-2011.
Dr. Johnson's research expertise covers pediatric nutrition and obesity, diet and cardiovascular disease and national nutrition policy. She has published numerous scholarly papers and book chapters on those and other topics. Dr. Johnson was the first author on the American Heart Association's 2009 scientific statement on added sugars and cardiovascular disease. She was a co-author on the American Heart Association's 2016 scientific statement on added sugars and cardiovascular disease in children.
Dr. Johnson was appointed by the U.S. Secretary of Agriculture, U.S. Secretary of Health and Human Services, and the U.S. Surgeon General to the Year 2000 Dietary Guidelines Advisory Committee. She served on the Panel on Dietary Reference Intakes (DRI) for the macronutrients for the National Academy of Sciences/Institute of Medicine. Dr. Johnson served on President Obama's Council on Fitness, Sports and Nutrition Science Board from 2011-2014. She was the Editor-in-Chief of Elevate Health, the research digest of the President's Council on Fitness, Sports and Nutrition from 2015-2016. She was the Chair of the American Heart Association Nutrition Committee from 2012-2014. Dr. Johnson was a member of the National Academy of Sciences Committee to Review WIC Food Packages from 2014-2017.
---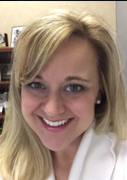 Kellie Casavale, Ph.D., R.D.
Nutrition Advisor, Division of Prevention Science, Office of Disease Prevention and Health Promotion, U.S. Department of Health and Human Services
Kellie Casavale is a Nutrition Advisor in the Division of Prevention Science at HHS's Office of Disease Prevention and Health Promotion where she has worked since 2012. Previously, she was employed for 7 years at USDA's Center for Nutrition Policy and Promotion where she was part of the core team that supported the 2010 Dietary Guidelines Advisory Committee and managed the process for updating the Dietary Guidelines for Americans. At USDA, she was a member of the policy writing staff for the Dietary Guidelines for Americans, 2010  and served on the Healthy Eating Index research team. At HHS, she supported its leadership of the development of the 2015–2020 Dietary Guidelines for Americans, including being one of the four Co-Executive Secretaries who coordinated the process for the 2015 Dietary Guidelines Advisory Committee and served as a lead HHS policy writer. She leads the Federal Data Consortium on Pregnancy and Birth to 24 Months (P/B24), a collaboration of over two dozen federal agencies and a forum for information sharing and finding solutions to resolve crucial needs for data on P/B24 populations to inform public health initiatives.
Dr. Casavale completed her Doctorate in nutritional sciences and internship in dietetics at the University of North Carolina at Greensboro where her dissertation research focused on school-based settings and educational interventions for childhood obesity prevention. Dr. Casavale is a Registered Dietitian.
---

Giulio Maria Pasinetti, M.D., Ph.D.
The Saunders Family Chair and Professor of Neurology, Icahn School of Medicine at Mount Sinai; Director, Basic and Biomedical Research and Training Program, James J. Peters Veterans Affairs Medical Center
Dr. Giulio Maria Pasinetti is The Saunders Family Chair, a Professor of Neurology, Psychiatry, and Geriatrics and Adult Development, and Director of the Center for Molecular Integrative Neuroresilience (CMIN) at the Icahn School of Medicine at Mount Sinai (ISMMS), in New York, NY. The CMIN is a National Institutes of Health (NIH) Office of Dietary Supplements (ODS) and National Center for Complementary and Integrative Health (NCCIH)-funded Center for Advancing Research on Botanical and Other Natural Products program. The primary goal of Dr. Pasinetti's NIH/NCCIH/ODS-funded P50 Botanical Center is to identify specific dietary polyphenol components from bioactive botanical supplements that underlie their bioactivities. In addition to the identification of these components, the goal of the grant awarded to Dr. Pasinetti is to also characterize specific cellular/molecular mechanisms contributing to the attenuation of physiological stress, such as the association with stressful life events that have detrimental impacts on psychological health, cognitive functions, and ultimately, overall wellbeing that can be specifically targeted by these dietary supplements. These translational studies utilize the latest research technologies and novel approaches to diagnostics to promote disease prevention and drug discoveries that are impacting the population. This has allowed Dr. Pasinetti to make significant strides in the field of integrative therapeutic approaches through characterization of dietary botanical polyphenols as he continues to provide contributions and remarkable productivity, particularly in the field of bioactive dietary compounds and their efficacious application in human health. The significance of his pioneering work is evident through his 300 peer-reviewed publications throughout his career. In his professional positions, Dr. Pasinetti merges a variety of disciplines in order to provide research discoveries aimed at reducing the burden of stress-associated and age-related psychological and cognitive impairment stress through the utilization of bioactive bioavailable dietary compounds.
---

Chris McGlory, Ph.D.
ESPEN Postdoctoral Research Fellow, Department of Kinesiology, McMaster University, Canada
Dr. McGlory completed his Ph.D. in Nutritional Biochemistry at the University of Stirling, Scotland where he developed and applied methods to examine mTORC1-related signaling and track protein turnover in human skeletal muscle. He is currently working at McMaster University with Dr. Stuart Phillips, investigating the role of protein intake, n3 PUFAs, and exercise in the regulation of muscle protein turnover in both young and older adults. This work utilizes gold-standard stable isotope methods coupled with MRI approaches to help better understand the how exercise and nutrition impact healthy aging.
---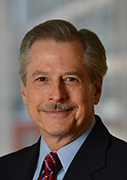 Timothy A Morck, Ph.D.
Founder/President
Spectrum Nutrition, LLC
Timothy Morck, PhD is Founder & President of Spectrum Nutrition, LLC, a consulting firm that provides expertise in nutrition-related basic/clinical research, product development, regulatory & public policy and global scientific affairs.  Dr. Morck's career includes clinical nutrition practice, research, and medical school faculty appointments (U Kansas Medical Center, Eastern Virginia Medical School, VA Medical Center, Hampton, VA), scientific association management (ILSI-North America), entrepreneurial personalized nutrition start-ups (MenuDirect Corp. and DSM Personalized Nutrition), and executive and senior management positions at several global food, nutrition and pharmaceutical companies including The Dannon Company, Mead Johnson Nutritionals, Abbott Nutrition, Nestle Health Science and Nestle Corporate Affairs. His unique multidisciplinary perspective integrates scientific affairs and marketing to achieve business objectives, with a passion for personalized approaches that improve nutrition, health, and wellness for individuals, patients, and society.  The interplay between the legal, scientific, and regulatory framework surrounding medical foods has been a particularly sharp focus for him.  He received a BS in animal science from Penn State University, followed by MS and PhD degrees in nutrition (biochemistry & physiology minors) from Cornell University.
---

Susan Hazels Mitmesser, Ph.D.
Vice President, Nutrition and Scientific Affairs
The Nature's Bounty Co.
As a research scientist with nutritional biochemistry experience, Dr. Mitmesser provides strategic scientific leadership for innovation and new product development, improving existing products, and ensuring the scientific integrity all brands and products.
Dr. Mitmesser completed a Ph.D. in Nutritional Biochemistry from the University of Nebraska and a Master's degree from the University of Nebraska Medical Center. She brings years of experience in various industries, academia, and clinical settings and has published in many peer-reviewed journals and is a contributing author for book chapters relating to nutrition in adult and pediatric populations.
Dr. Mitmesser serves on the Editorial Board of numerous peer-reviewed journals, including: Advance Journal of Food Science and Technology, Journal of Pediatric Intensive Care, World Journal of Clinical Pediatrics, and Journal of the International Society of Sports Nutrition. Dr. Mitmesser is also an active member of the American Society of Nutrition, the American Association for the Advancement of Science, and the New York Academy of Sciences.
---

Chris D'Adamo, Ph.D.
Assistant Professor, Department of Family and Community Medicine, Department of Epidemiology and Public Health, Director of Research, Center for Integrative Medicine, University of Maryland School of Medicine
Dr. Chris D'Adamo is a nutritional research scientist with expertise in the synergistic effects of nutrition and genetics on human health. He received his Ph.D. in Epidemiology from the University of Maryland School of Medicine and is currently an Assistant Professor with dual appointments in the Center for Integrative Medicine within the Department of Family & Community Medicine as well as in the Department of Epidemiology & Public Health. Dr. D'Adamo serves as the Director of Research at the Center for Integrative Medicine and also holds adjunct faculty positions in the Gerontology Doctoral Program of the University of Maryland and at Maryland University of Integrative Health, where he was involved in the creation of the Nutrition and Integrative Health graduate program.
Dr. D'Adamo has served as Principal Investigator on a wide variety of research studies and has published his findings in peer-reviewed scientific and medical journals including Clinical Nutrition, Journal of Nutrigenetics and Nutrigenomics, Nutrition Research, Nutrients, Journal of Nutrition, Aging, and Health, Cochrane Database of Systematic Reviews, American Journal of Health Promotion, and American Journal of Preventive Medicine, among many others. His work has also been featured in Men's Health, Prevention Magazine, SHAPE Magazine, Natural Health, Food Network, Dr. Oz, New York Magazine, USA Today, WebMD, and many other popular media outlets.
While Dr. D'Adamo has experience in the field of nutrition from the bench to the bedside and beyond, dietary supplements are the primary focus of his research, education, and public outreach. He has served as Principal Investigator on numerous IRB-approved clinical trials of commercially-available dietary supplements (registered on ClinicalTrials.gov), has offered education on dietary supplements to thousands of healthcare professionals in academic settings and invited public presentations across the world, and has provided scientific consulting to leaders in the dietary supplement industry.
---

Ahmed El-Sohemy, Ph.D.
Professor, Department of Nutritional Sciences, University of Toronto
Dr. Ahmed El-Sohemy is a Professor at the University of Toronto and has held a Canada Research Chair in Nutrigenomics. He earned his PhD in Nutritional Sciences from the University of Toronto and completed a postdoctoral fellowship at Harvard. He returned to Toronto in 2000 to establish a research program in nutritional genomics. The goal of his research is to elucidate the genetic basis for variability in nutrient response on health and performance. Dr. El-Sohemy has published over 130 peer-reviewed articles and has given over 200 invited talks around the world. He is on the editorial board of 10 scientific and medical journals and served as an expert reviewer for more than 30 other journals and 12 granting agencies. He has over 4,200 citations with an H-index of 38. Dr. El-Sohemy has served on Health Canada's Scientific Advisory Board and several international expert advisory panels. He has made numerous appearances on TV, radio and in print media, and was voted one of the top 10 people to watch in 2004 by the Toronto Star, Canada's largest daily newspaper, and in 2007 was nominated for Canada's Top 40 Under 40 award. In 2013, Dr. El-Sohemy was named one of the top 10 inventors of the year by UofT and the following year he was awarded the Centrum Foundation New Scientist Award for Outstanding Research by the Canadian Nutrition Society. Last year he was awarded the Mark Bieber Professional Award by the American College of Nutrition. He is the founder of Nutrigenomix Inc. and Chair's the company's International Science Advisory Board.
---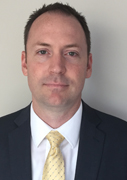 Jason Little, Ph.D.
Head Product Safety, Global Product Stewardship, Procter & Gamble
Jason Little, Ph.D., is Head of Product Safety at Procter and Gamble, with responsibility to provide safety and regulatory expertise on botanical research projects and to advance dietary supplement safety science through publication and collaboration with academia, regulators, and industry trade organizations. Dr. Little has also served as VP of Safety and Regulatory Affairs at New Chapter Inc for the last ~5 years. During this time, he has provided many posters, publication, and presentation and has served on various scientific committees addressing a wide range of topics including: combination effects of drugs, herbs and vitamins; chemical de-replication of botanicals; botanical safety assessments; genetox testing of botanicals; pharmacovigilance and consumer habits and practices.
Notably over the last few years, Dr. Little has worked with both industry and academic collaborators to produced multiple publications, which specifically address critical challenges in assessing safe human use of botanicals and fungi, by developing a new safety assessment framework that combines modern in vitro/in silico safety science approaches with advanced analytical instrumentation.
Dr. Little has a Ph.D. in Pharmacology and Toxicology from the University of Utah, where he performed original research and published several manuscripts and book chapters related to the cardiac effects of epilepsy. He also obtained a B.S Forensic Chemistry with a Minor in Physics from Eastern Washington University with a research focus on clandestine drug synthesis in collaboration with the Washington State Crime Lab.
---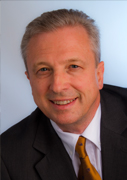 Stephan Köhler, M.D., Ph.D.
Director Clinical Research, Research and Development Division at Dr Willmar Schwabe Pharmaceuticals, Karlsruhe, Germany 
Stephan Köhler is the Director Clinical Research within the Research and Development Division of Dr Willmar Schwabe Pharmaceuticals in Karlsruhe, Germany, a post that he has held since 2004. Previously he worked there as Head of a Clinical Trials Unit from 1996 on. Since the same year he has also worked in the company's area of pharmacovigilance, first in Germany, since 1997 also for Europe and successively worldwide. 
Dr Köhler graduated in medicine in 1990 at the University Medical School of Heidelberg, Germany. His training furthermore comprised elective periods at teaching hospitals of Liverpool University, Great Britain, Lausanne University, Switzerland, and Porto Alegre University, Brazil, before he finished his doctorate in biochemistry in 1992. He then worked for Boehringer Mannheim, Mannheim, Germany, in the Preclinical Research Department. Dr Köhler joined Schwabe's Clinical Research Team in 1992, since when he has specialized in the clinical effects of botanicals, first in the areas of dermatology, internal medicine and urology, later on additionally in psychiatry. He has dealt with their safety since 1996; in the period until 2004 accompanying general drug safety, too. 
---

Duffy MacKay, N.D.
Senior Vice President, Scientific & Regulatory Affairs, Council for Responsible Nutrition
Douglas "Duffy" MacKay, N.D., is senior vice president, scientific and regulatory affairs for the Council for Responsible Nutrition. Dr. MacKay oversees CRN's science and regulatory affairs department, ensuring that the association's scientific, policy and legislative positions are based on credible scientific rationale. His expertise combines practical knowledge of industry regulation and scientific product development with hands-on experience as a medical practitioner. He is a licensed naturopathic doctor who still sees patients on a part-time basis and previously was owner and practitioner in a New Hampshire integrative medical practice. Dr. MacKay serves on the advisory board for the American Botanical Council, the NSF International Joint Committee on Dietary Supplements, and the NIST/NIH Dietary Supplement Laboratory Quality Assurance Program. He is also on the editorial board of three peer-reviewed publications: the official publication of the American Association of Naturopathic Physicians, Natural Medicine Journal, Integrative Medicine—a Clinicians Journal, and Current Topics in Nutraceutical Research. He is also Chair of the Steering Committee for the SIDI Work Group. Dr. MacKay earned his B.S. in Marine Biology from the University of California, Santa Cruz and his N.D. from the National College of Natural Medicine in Portland, Oregon. Dr. MacKay is licensed in the states of Maryland and New Hampshire.
---