The Workshop: CRN's Day of Science offers a full day of focused, high-level scientific sessions on some of the most timely topics in the dietary supplement and nutritional ingredient field. 
The Workshop begins with a continental breakfast Wednesday, October 18, at 8 am, with sessions through 4:30 pm and a networking reception in the evening beginning at 7 pm.
Agenda
(subject to change)
---
8:00 – 9:00 am
Continental Breakfast
---
9:00 – 9:05 am
Welcome
Andrea Wong, Ph.D.
Vice President, Scientific & Regulatory Affairs, Council for Responsible Nutrition
---
9:05 – 9:10 am
Opening remarks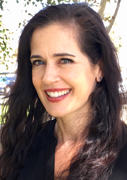 Casey Vanous, Ph.D.
Director, Product Science, Worldwide R&D and Scientific Affairs, Herbalife
Chair, CRN Senior Scientific Advisory Council (SSAC)
---
9:10 – 9:50 am
Keynote: Improving the nutrient status of US women and children with balance and choice in the WIC food packages
Rachel K. Johnson, Ph.D., MPH, RD, FAHA
Professor of Nutrition, Professor of Pediatrics, The University of Vermont
---
9:50 – 10:20 am
Future Dietary Guidelines for Americans: Addressing pregnancy, infancy, and toddlerhood
Kellie Casavale, Ph.D., R.D.
Nutrition Advisor, Office of Disease Prevention and Health Promotion, U.S. Department of Health and Human Services
---
10:20 – 10:40 am
Break
---
10:40 – 11:10 am
Nutritional bioactivities for the promotion of cognitive and psychological health
Giulio Maria Pasinetti, M.D., Ph.D.
The Saunders Family Chair and Professor of Neurology, Icahn School of Medicine at Mount Sinai; Director, Basic and Biomedical Research and Training Program, James J. Peters Veterans Affairs Medical Center
---
11:10 am – 11:40 pm
Protein requirements beyond the RDA
Chris McGlory, Ph.D.
ESPEN Postdoctoral Research Fellow, Department of Kinesiology, McMaster University, Canada
---
11:40 - 12:10 pm 
Establishing distinctive nutritional requirements for patients with disease
Timothy A. Morck, Ph.D.
Founder/President, Spectrum Nutrition LLC
---
12:10 – 1:30 pm
Lunch
Sponsored by Biofortis
---
1:30 – 3:00 pm
Personalized Nutrition Panel
Moderator:  
Susan Hazels Mitmesser, Ph.D.
Vice President, Nutrition and Scientific Affairs
The Nature's Bounty Co.
---
1:30 – 2:05 pm
Nutritional genetics, epigenetics, and dietary supplementation
Chris D'Adamo, Ph.D.
Assistant Professor, Department of Family and Community Medicine, Department of Epidemiology and Public Health, Director of Research, Center for Integrative Medicine, University of Maryland School of Medicine
---
2:05 – 2:40 pm
Advances in personalized nutrition
Ahmed El-Sohemy, Ph.D.
Professor, Department of Nutritional Sciences, University of Toronto
---
2:40 – 3: 00 pm
Panel Q&A
---
3:00 – 3:20 pm
Break
---
3:20 – 3:50 pm
A new safety assessment framework for botanical supplements and dietary ingredients
Jason Little, Ph.D.
Head Product Safety, Global Product Stewardship, Procter & Gamble
---
3:50 – 4:20 pm
Cutting-edge clinical research on botanicals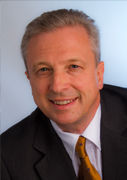 Stephan Köhler, M.D., Ph.D.
Director Clinical Research, Research and Development Division at Dr Willmar Schwabe Pharmaceuticals, Karlsruhe, Germany 
---
4:20 – 4:30 pm
Closing Remarks
Duffy MacKay, N.D.
Senior Vice President, Scientific & Regulatory Affairs, Council for Responsible Nutrition