Workshop speakers
Workshop Speakers
The Workshop: CRN's Day of Science offers a full day of focused, high-level scientific sessions on some of the most timely topics in the dietary supplement and nutritional ingredient field. This year's speakers are listed below. Click here to return to the agenda. 
Speakers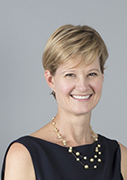 Susan Mitmesser, Ph.D.
Vice President, Science & Technology, Pharmavite
Dr. Mitmesser provides scientific leadership at Pharmavite to advance innovation and new product development strategies, and ensure the scientific integrity of all products made under its brand portfolio.  She has a passion for nutrition and wellness and leverages her ability to communicate scientific findings to consumers and the marketplace. Dr. Mitmesser brings extensive experience in research and nutrition biochemistry across various industries and sectors, including food, dietary supplements, academia and clinical settings. She serves on the editorial boards of four peer-reviewed journals: Advance Journal of Food Science and Technology, Journal of Pediatric Intensive Care, World Journal of Clinical Pediatrics, and Journal of the International Society of Sports Nutrition. In addition, she has published in many peer-reviewed journals and is a contributing author for book chapters relating to nutrition in adult and pediatric populations. Dr. Mitmesser is an active member of the American Society of Nutrition, the American Association for the Advancement of Science, and the New York Academy of Sciences. She also serves on the Senior Scientific Advisory Council for the Council for Responsible Nutrition. Currently, Dr. Mitmesser is an adjunct professor in the Gerald J. and Dorothy R. Friedman School of Nutrition Science and Policy at Tufts University. She holds a Ph.D. in Nutrition Biochemistry from the University of Nebraska and a Master's degree from the University of Nebraska Medical Center.
---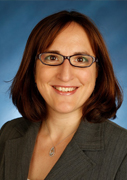 Aline Andres, Ph.D.
Associate Professor, Pediatrics, University of Arkansas for Medical Sciences and Associate Director, Arkansas Children's Nutrition Center
Dr. Andres is an Associate Professor in the Department of Pediatrics at the University of Arkansas for Medical Science and the Associate Director for Clinical Research at Arkansas Children's Nutrition Center. She has a Bachelor of Sciences; a Master of Sciences in Nutrition; and a PhD in Nutritional Sciences from the University of Illinois at Urbana-Champaign. During her PhD, she obtained a certificate in Business Administration and completed an internship at Mead Johnson, one of the leading company in infant formulas. Dr. Andres joined the Arkansas Children's Nutrition Center in 2007 as a post-doctoral fellow before being appointed to an Assistant Professor in 2008 and to an Associate Professor with Tenure in 2014. Her research interests are focused on optimizing pediatric nutrition to prevent childhood and adult diseases as well as understanding the effects of maternal health during pregnancy on the future health of their children.
---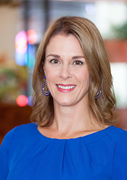 Regan Bailey, Ph.D., M.P.H., R.D., C.P.H.
Associate Professor, Purdue University
Regan Lucas Bailey is an Associate Professor in the Department of Nutrition Science at Purdue University, and directs the Indiana Clinical and Translational Science Institute, Purdue Nutrition Assessment Center. Prior to academic life, Dr. Bailey was a Nutritional Epidemiologist and Director of Career Development and Outreach at the Office of Dietary Supplements, Office of Disease Prevention at the National Institutes of Health. The overarching goal of Dr. Bailey's research program is to prevent or lessen the risk of chronic disease through improved nutrition. Much of Dr. Bailey's research focuses on monitoring the health and nutritional status of the United States population through the National Health and Nutrition Examination Survey (NHANES). She utilizes the NHANES data to determine the usage patterns of and methodological issues relating to dietary supplements, to characterize the American dietary landscape, to identify the best methods for assessment of biomarkers of nutritional status, and importantly, to understand how nutritional exposures relate to health outcomes. Dr. Bailey is a Registered Dietitian who completed a dietetic internship and M.S. in Food and Nutrition from the Indiana University of Pennsylvania. Dr. Bailey received her Ph.D. in Nutrition Science from The Pennsylvania State University. Dr. Bailey completed an M.P.H. from the Bloomberg School of Public Health at Johns Hopkins University, and is certified in Public Health.
---
Steven Zeisel, M.D., Ph.D.
Professor, Department of Nutrition, Director, Nutrition Research Institute and Nutrition Obesity Research Center, University of North Carolina
Dr. Zeisel is the Kenan Distinguished University Professor in the Department of Nutrition in the Gillings School of Global Public Health and School of Medicine at the University of North Carolina at Chapel Hill. Dr. Zeisel earned his MD from Harvard Medical School in 1975, was a resident in pediatrics at Yale University from 1975–1977 and earned his PhD in nutrition at the Massachusetts Institute of Technology in 1980. He served as chair of the Department of Nutrition at UNC from 1990–2005. Dr. Zeisel is the Director of the UNC Nutrition Research Institute and Director of the UNC Nutrition and Obesity Research Center (one of 12 centers of excellence funded by the US NIH), North Carolina. He serves on the Federation of American Societies for Experimental Biology (FASEB) Journal editorial board. He is an international leader in the development of the field of precision nutrition. Dr. Zeisel and his research team focus on the essential nutrient choline and why there are individual differences in nutrient metabolism, using new approaches in nutrigenetics, epigenetics and in metabolomics. The team works with humans, mice and cell culture model systems. We are currently conducting clinical studies to develop better biomarkers for choline status; choline is an important essential nutrient.  In our human studies, we discovered that there are very common single nucleotide polymorphisms (SNPs; gene misspellings) that make humans require more dietary choline. Some are especially important during pregnancy, some affect risk for fatty liver, some for muscle breakdown during exercise (rhabdomyolysis), some for liver cancer risk and some for sperm dysfunction. Another important focus for the Zeisel lab is understanding how choline influences brain development.  We discovered that choline is critical for cortical and hippocampal development. We used mouse models and neural progenitor cells in culture to identify the molecular mechanisms for choline's effect on brain and identified the underlying epigenetic (miRNA) mechanisms. Based on his research, the US Institute of Medicine set a dietary requirement for choline in 1998 and the FDA revised the regulations for formulation of all infant formulas so that they contain adequate choline in 2007. Dr. Zeisel has authored more than 370 scientific publications. 
---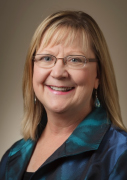 DeAnn Liska, Ph.D.
Senior Director, Nutrition Science & Biostatistics, Biofortis Research
DeAnn Liska, PhD is the Senior Director of Nutrition & Scientific Affairs at BiofortisResearch, a full-service CRO, focusing on the design and implementation of nutrition clinical trials and consulting services. Biofortishas three wholly-owned research centers in Chicago, Nantes (France) and Shanghai. Dr. Liska leads the science team, responsible for design and interpretation of clinical trials, as well as providing scientific consultation and literature reviews. She has more than 20 years experience in the nutrition industry with past leadership roles at Kellogg's, Ocean Spray, and Metagenics. Dr. Liska holds a PhD in biochemistry (University of Wisconsin, Madison) and was an Assistant Professor in biochemistry (University of Washington) prior to joining industry. She currently serves on several scientific and leadership committees, including the Cornell Division of Nutritional Sciences Advisory Board, has authored over 40 peer-reviewed publications, numerous book chapters and position papers, and is co-inventor on 12 patents.
---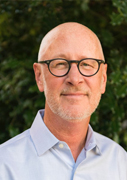 Donald J. Brown, N.D.
Managing Director, Natural Products Research Consultants
Dr. Donald Brown is one of the leading authorities in the USA on the safety and efficacy of dietary supplements, evidence-based herbal medicine, and probiotics. Dr. Brown currently serves as the director of Natural Product Research Consultants (NPRC) in Seattle, Washington. Dr. Brown is a member of the Advisory Board of the American Botanical Council (ABC) and the Editorial Board of The Integrative Medicine Alert.  He was a member of the Board of Directors for the International Probiotics Association (2008-2010) and its Scientific Advisory Board (2006-2008). He has also previously served as an advisor to the Office of Dietary Supplements at the National Institutes of Health. He is the author of Herbal Prescriptions for Health and Healing (Lotus Press, 2002) and was also a contributor to The Natural Pharmacy (Prima Publishing, 2006), the A-Z Guide to Drug-Herb-Vitamin Interactions (Prima Publishing, 2006), and The Textbook of Natural Medicine (Churchill Livingstone, 2006).
---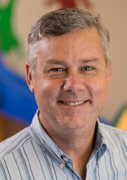 Sean H. Adams, Ph.D.
Director, Arkansas Children's Nutrition Center, Professor and Section Chief, Developmental Nutrition, Department of Pediatrics, University of Arkansas for Medical Sciences
Dr. Adams is Professor and Chief of the Developmental Nutrition Section in the Department of Pediatrics at the University of Arkansas for Medical Sciences.  He serves as Director of the Arkansas Children's Nutrition Center (ACNC), one of six national USDA-funded human nutrition research centers.  The ACNC's 65+ faculty, staff, and trainees have a mission to understand how maternal-child nutrition and physical activity optimize health and development. His personal research has mainly focused on prevention of type 2 diabetes and other metabolic diseases, using tools such as metabolomics to identify host and gut microbiome-derived metabolites that track health. Prior to joining ACNC, Dr. Adams was the Research Leader for the Obesity and Metabolism Research Unit at the USDA-ARS Western Human Nutrition Research Center located at UC Davis.  Before his almost 10 years of USDA service, he spent over 7 years at pharmaceutical companies Genentech, Novartis, and Amylin, where he characterized drug leads and targets for metabolic diseases.  His academic training includes degrees from Cal State University Fresno, UC Santa Cruz, and the University of Illinois, followed by postdoctoral fellowships in Barcelona, Spain and UT Southwestern Medical Center in Dallas Texas. Dr. Adams has authored over 90 peer-reviewed scientific papers, serves on several scientific advisory boards for academic institutions, and has presented over 70 invited talks in the U.S. and abroad.
---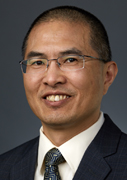 Oliver Chen, Ph.D.
Principal Scientist, Biofortis, Mérieux NutriSciences
Oliver is a Principal Scientist at Biofortis, Mérieux NutriSciences. He has an extensive range of experience in food and nutrition research - from fundamental nutrient characterization to exploration of underlying mechanistic actions of foods and nutrients to leading human trials which aim to support the beneficial effects on health promotion and prevention in the areas of gastrointestinal and cardiometabolic health, cognition, and exercise performance. He has worked with many different foods and nutrients, such as berries, cocoa, tree nuts, whole grains, carotenoids, polyphenols, sterols, and tocopherols. He enjoys generating research based evidence supporting the link between foods and nutraceuticals and health. Prior to joining Biofortis, he was an Interim Director of the Antioxidants Research Laboratory at the JM USDA Human Nutrition Research Center on Aging and an Associate Professor in the Friedman School of Nutrition Science and Policy at Tufts University. During his 17-year tenure at Tufts University, he has developed a strong reputation as a scientist who is able to apply strategic vision, critical thinking and open collaboration in pursuit of high quality research evidence. His research efforts were directed at elucidating health benefits of phytochemicals and functional foods and nutraceuticals in the promotion of healthy aging through mitigating hyperglycemia and inflammation and enhancing antioxidant defenses against free radical-derived oxidative stress. Further, he explored the interrelationship between nutrition and gut bacteria in health. He has published more than 115 scientific articles and serves on the editorial board of scientific journals. He has frequently been invited to present his research findings and perspectives in nutrition, foods, and health in Brazil, Canada, China, France, Korea, Malaysia, Mexico, Philippine, Singapore, Spain, Taiwan, and United State. He was selected to receive the 2012 Mary Swartz Rose Young Investigator Award, sponsored by the American Society for Nutrition. Dr. Chen received his BS degree in Animal Science from the National Taiwan University in Taiwan, MS in Animal Nutrition from the Colorado State University, PhD in Human Nutrition and Exercise from the Virginia Tech, and postdoctoral training at Tufts University.
---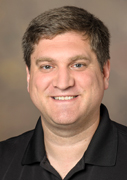 Michael Grandner, Ph.D.
Assistant Professor of Psychiatry, Psychology, and Medicine, Director, Sleep & Health Research Program, University of Arizona College of Medicine
Dr. Grandner is a leading expert in the area of sleep and health. He is a licensed Clinical Psychologist certified in Behavioral Sleep Medicine, Assistant Professor of Psychiatry, Psychology, Medicine, and Nutritional Sciences, Director of the University of Arizona Sleep and Health Research Program, and the Director of the Behavioral Sleep Medicine Clinical Program at the Banner-University Medical Center in Tucson, Arizona. His research focuses on real-world applications of sleep and health and studies links between sleep and obesity, diabetes, cardiovascular disease, brain function, and work productivity. He has over 100 academic publications in peer-reviewed journals, has won numerous awards for his research, and is an elected fellow of both the American Academy of Sleep Medicine and the American Heart Association. He is a frequently-sought speaker and consultant on issues relating to healthy sleep and has worked with a number of organizations regarding sleep and health, including the Council for Responsible Nutrition, NCAA, Major League Baseball, US Olympic Committee, and companies across numerous business sectors. He is a scientific advisor for a number of companies, including Fitbit and Natrol. 
---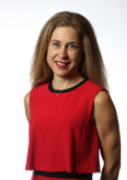 Marie-Pierre St-Onge, Ph.D, FAHA
Associate Professor of Nutritional Medicine
Director, Columbia University Irving Medical Center Sleep Center of Excellence, Division of Endocrinology, Department of Medicine, College of Physicians and Surgeons, Columbia University
The overall focus of Dr. St-Onge's research is the study of the impact of lifestyle, specifically sleep and diet, on cardio-metabolic risk factors. Dr. St-Onge has been NIH-funded since 2008. She conducts innovative, cutting-edge clinical research combining her expertise on sleep, nutrition, and energy balance regulation to address questions relating to the role of circadian rhythms, including sleep duration and timing as well as meal timing and eating patterns, on cardio-metabolic risk. She has strong expertise in the conduct of controlled inpatient and outpatient studies of sleep and dietary manipulations. Dr. St-Onge is Center Director for the American Heart Association funded Go Red for Women Strategically Focused Research Center, aimed at determining the causality of the relation between sleep and cardiovascular disease and the specific role that sleep plays in the health of women throughout the life cycle. She is a pioneer in this field, having Chaired the first scientific statement endorsed by the AHA on this topic. She is a strong supporter of the American Heart Association and has served on numerous committees of the Council on Lifestyle and Cardiometabolic Health over the past 15 years, currently serving on the Nutrition Committee.
---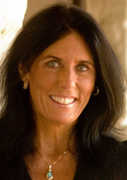 Tieraona Low Dog, M.D.
Internationally Recognized Expert on Dietary Supplements, Herbal Medicine, Women's Health and Natural Medicine
Tieraona Low Dog, M.D., is a physician, author, and educator. She practiced herbal medicine, midwifery, massage therapy, and martial arts before earning her medical degree from the University of New Mexico School of Medicine. Dr. Low Dog is one of the foremost experts in the U.S. on the safe and appropriate use of botanical remedies and dietary supplements. She has overseen the evaluation panel for supplement/botanical safety at the United States Pharmacopeia, including joint reviews with the Department of Defense, for the past twenty years. A prolific scholar, Dr. Low Dog has published 50 research articles in medical/science journals and written 24 chapters for medical textbooks. She has been honored with many awards from academia, public health, and industry throughout her 40-year career. Tieraona (tier-oh-nay) brings an incredible wealth of knowledge and experience to all that she does, but it is her rare ability to take complex scientific and medical information and make it highly accessible to the everyday person. With her warm and down-to-earth style, Dr. Low Dog has been invited to speak at more than 600 conferences, with her message of healthy nutrition, sensible dietary supplement use, integrative medicine, compassionate care, and deep ecology. She has authored five books, including four with National Geographic; Fortify Your Life, Healthy at Home, Life is Your Best Medicine, and Guide to Medicinal Herbs. 
---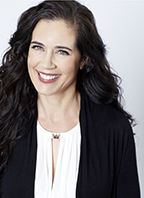 Casey Vanous, Ph.D.
Senior Director, Global Product Science & Safety, Worldwide R&D and Scientific Affairs, Herbalife Nutrition
Chair, CRN Senior Scientific Advisory Council (SSAC)
Casey Vanous, Ph.D., is senior director of global product science & safety within the Worldwide Research & Development and Scientific Affairs department at Herbalife. In her current role, Dr. Vanous manages a team of nutrition and botanical scientists who support the science and research behind Herbalife's products. In addition to several publications, Dr. Vanous has authored or co-authored thirty product-specific scientific reviews. Dr. Vanous joined Herbalife in 2005 and has served many roles in the company, including regulatory and scientific affairs functions. She received her M.S. and Ph.D. degrees in Nutrition and Food Science from the University of Vermont. Her graduate research included behavioral weight loss for overweight adolescent females as well as trace mineral bioavailability in whey-protein-based liquid and powdered infant formula. She is a member of the American Society for Nutrition and has been a member of the CRN Senior Scientific Advisory Council since 2012.
---

Duffy MacKay, N.D.
Senior Vice President, Scientific & Regulatory Affairs, Council for Responsible Nutrition
Douglas "Duffy" MacKay, N.D., is senior vice president, scientific and regulatory affairs for the Council for Responsible Nutrition. Dr. MacKay oversees CRN's science and regulatory affairs department, ensuring that the association's scientific, policy and legislative positions are based on credible scientific rationale. His expertise combines practical knowledge of industry regulation and scientific product development with hands-on experience as a medical practitioner. He is a licensed naturopathic doctor who still sees patients on a part-time basis and previously was owner and practitioner in a New Hampshire integrative medical practice. Dr. MacKay serves on the advisory board for the American Botanical Council, the NSF International Joint Committee on Dietary Supplements, and the NIST/NIH Dietary Supplement Laboratory Quality Assurance Program. He is also on the editorial board of three peer-reviewed publications: the official publication of the American Association of Naturopathic Physicians, Natural Medicine Journal, Integrative Medicine—a Clinicians Journal, and Current Topics in Nutraceutical Research. He is also Chair of the Steering Committee for the SIDI Work Group. Dr. MacKay earned his B.S. in Marine Biology from the University of California, Santa Cruz and his N.D. from the National College of Natural Medicine in Portland, Oregon. Dr. MacKay is licensed in the states of Maryland and New Hampshire.
---