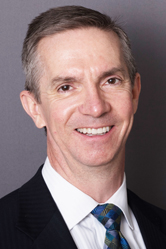 Delivered by Council for Responsible Nutrition President & CEO Steve Mister on Oct. 20, 2021, during the Now, New, Next event.
---
Good morning. Thank you all for being here, and thank you to those of you joining us virtually.
It's been another challenging year for the dietary supplement and functional food industry. Good, in many ways, but nevertheless, challenging.
Even as we have seen sales increase at a healthy rate, this industry has not been immune from supply chain disruptions, labor shortages and inflationary pressures.
But I want to talk about a different challenge today: regulatory uncertainty.
Regulatory uncertainty, or the lack of clear direction and predictable enforcement create their own insecurities. This has been a concern for dietary supplements.
Let me offer some examples. We've had almost three years now of a state of limbo for CBD. Then there is the uncertainty caused by FDA's issuance of warning letters for NAC, and now over a year of silence as to the fate of the ingredient.
Meanwhile, we've been waiting for more than 5 years since the second version of a draft guidance for New Dietary Ingredients—so over 10 years since the first draft.
Periodically the FDA will issue a new round of warning letters for claims it insists cross the line into disease claims, from hangover, to sleep, stress and anxiety, to healthy blood sugar levels.
During that same period, Dr. Pieter Cohen has published numerous articles identifying illegal drug ingredients in products labeled as supplements with little response from FDA. His findings are particularly disturbing because, in some cases, the products actually call out their true contents on the label, and in one case, a follow-up study found even higher levels of the offending ingredient two years after FDA was notified of the first investigation.
And throughout the pandemic, FDA inspections, even virtual inspections of dietary supplement facilities, fell dramatically.
Now, I'm not raising all these issues simply to criticize the agency, or to pile on its difficulties. FDA is, after all, managing its way through a pandemic.
But these facts are simply the reality in which we are living, a time of regulatory uncertainty. And the dietary supplement industry needs to adapt itself to a climate in which the agency charged with overseeing the marketplace is underfunded, understaffed, and perhaps even under incentivized to aggressively enforce the law as it was envisioned.
If we want to maintain and enhance the consumer confidence that has brought us to this point of tremendous growth, we are on our own to chart a course forward. The larger the industry grows, the more there is at stake.
We need to navigate our own future to maintain and grow consumer trust and to combat our critics. How does this industry set out an agenda for responsible growth in a time of limited and unreliable government oversight?
How do you exercise responsibility in an era of regulatory uncertainty?
One temptation is to do nothing—sit back and take advantage…you know, "when the cat's away…."
But that would be a terrible mistake and a missed opportunity.
So I will offer four areas that need our attention instead.
First, we must continue to advocate for new tools for the agency without altering the framework of DSHEA that balances consumer access with assurances of safety. This might seem counterintuitive, but the industry need to strengthen and support its regulators—even if their recent activities has been less than satisfying.
This calls for a careful balancing act. On the one hand, nudging the FDA toward more enforcement and heightened attention in those areas where public health and safety are truly at stake. But on the other hand, making sure that we don't compromise the underlying tenets of DSHEA in the process.
A few examples may help illustrate this balancing act:
First is Mandatory Product Listing. There has never been a more critical time to get this done. This proposal originated from FDA's own frustrations, expressed more than 5 years ago, that it could not fully regulate what it could not see. And CRN agrees. We want a more proactive agency to combat the bad actors who too easily take up residence in our industry for quick profits. Without a mandatory listing, FDA simply doesn't know who is out there. A mandatory product listing would give regulators the ability to see the breadth of the products and companies, and to easily target the ones who fail to simply provide their labels to the agency. Our own Supplement OWL provides a template.
CRN's mantra for what a mandatory listing should be is this: "A birth certificate, not a driver's license."
It embodies our vision of the solution. A mandatory product listing should be a registry of the products currently in the market. It should capture that information that appears on the label of those products, making it easy for a regulator or even a consumer to search the database for products matching that publicly available criteria.
It should not be overly burdensome—or costly to companies.
It should not hinder or slow down entry to market—this is an industry built on innovation and speed to market with new products, and a product registry should not become a speed bump to limit new offerings.
Likewise, it should not become a fishing expedition, allowing FDA to collect extraneous information that is not otherwise publicly available.
Some stakeholders have suggested companies should have to disclose their ingredient suppliers in their product listings, or include marketing claims made in advertising or on websites beyond their labeling, or even make representations whether their products contain grandfathered ingredients or have obtained NDI status. These proposals are no birth certificate; they turn mandatory listing into a driver's license; a first step toward premarket review.
CRN will protect and preserve that distinction.
Another legislative tightrope walk is CBD.
CRN has been at the forefront of the crusade to establish a legal pathway to market for CBD since hemp was removed from the Controlled Substances Act in 2018. This is a case where public health really is at risk. In these three years, a sizable market for ingestible CBD products has evolved. But that market desperately needs the regulatory framework that the dietary supplement regime would provide:
Guardrails like GMPs, new dietary ingredient notifications to establish safety, mandatory labeling, accurate disclosure of contents, and adverse event reporting. Directing ingestible CBD products into the dietary supplement category would impose these requirements on this sector.
Unfortunately, it has become apparent that FDA is not going to solve this problem on its own—Congress needs to step in—and CRN is working with Capitol Hill. House Bill 841 has over 30 bipartisan co-sponsors.
But we cannot sacrifice the underlying principles of DSHEA simply for an expedient path to market. And that is why CRN has taken the position we oppose legislation that directs FDA to establish a maximum safe level for CBD as a precondition to getting a legal pathway to market.
Giving FDA this kind of authority would defy 50 years of keeping the FDA at bay—this industry fought against allowing FDA to set maximum levels for vitamins in the 1970s, and DSHEA likewise put the burden on FDA to demonstrate that a product was unsafe in order to remove it from the market.
Existing ingredients were grandfathered into the market unless they were shown to be unsafe, and new ingredients are held to a reasonable expectation of safety, with each manufacturer defending its own products and the burden being on FDA to remove the product as unsafe if it disagreed. Why would we hand over authority for FDA to set the upper levels for CBD, knowing that they would be too conservative, and impossible to change?
Now, having been so critical of FDA on these two fronts, it may seem odd that CRN would also lobby Congress for increased funding to this agency. The stark reality is that FDA's Office of Dietary Supplement Programs is being asked to regulate a $54 billion industry on a budget of $10.5 million and fewer than 30 full time staff. That is simply inadequate to keep pace with this robust engine of an industry… and the bad actors that are attracted to it.
That's why CRN has continued to advocate for increased funding specifically dedicated to inspections and the enforcement of the existing requirements for dietary supplements. Increased funding is imperative to keep pace, if not to catch up.
At the same time, some stakeholders are calling for a massive overhaul of DSHEA – some call it DSHEA 2.0. In principle and policy, these recommendations are reasonable. After 27 years, we have certainly seen some of the weaknesses of this law exposed:
the need to modernize the treatment of third-party literature and scientific research for the internet age;
a method to allow accredited third parties to conduct inspections and certify compliance with GMPs when FDA can't possibly conduct enough inspections on its own;
we even need to revisit the definition of dietary supplements itself to address shortcomings in the original law.
But here's the problem: perfect policy must be tempered with political realities.
So be wary of those who promise a wholesale overhaul of the law in this political climate – that's just not realistic. As seasoned professionals who know how the sausage gets made, we recognize that any gains that the supplement industry and supplement consumer might get would be offset by gives to the other side. Horsetrading is inevitable.  Is this volatile, politically divisive climate the right time to enter into this negotiation? What are the potential risks of losing control of this conversation and having burdensome new restrictions placed on supplements?  Be cautious of promises of major reforms that are naïve to their inevitable opposition.
Second, during this time of FDA instability, we must be on guard for other forces that would eagerly step into those regulatory shoes. It's not surprising that other actors are lining up to impose their own restrictions on the industry.
State legislatures are the first, but by no means the only actors here. That's why CRN maintains our robust activities in the states. This past year, we fought back efforts to impose mandatory age restrictions on weight-loss and sports nutrition products in three states.
Second, during this time of FDA instability, we must be on guard for other forces that would eagerly step into those regulatory shoes. It's not surprising that other actors are lining up to impose their own restrictions on the industry.
State legislatures are the first, but by no means the only actors here. That's why CRN maintains our robust activities in the states. This past year, we fought back efforts to impose mandatory age restrictions on weight-loss and sports nutrition products in three states.
But these bills will come back. That's why we are getting ahead of these efforts. We are examining where we can find compromise—perhaps with new labeling statement to discourage youth purchases or self-imposed limits on social marketing that appear to target to young people.
CRN is also conducting a scientific safety review of the most popular weight management ingredients to demonstrate anew the strong margins of safety these products enjoy. And we are working to strengthen our relationships with retailers in these states to build local political opposition to these age restrictions as well.
CBD is another arena where states are getting impatient. While the slow walk in Washington continues for CBD, many states are imposing their own frameworks for regulating CBD. That's why CRN developed a white paper this year to provide an outline for states looking to impose their own regimes. Our proposals would model state regulation of CBD on the federal requirements for dietary supplements generally.
And this template for state regulation of CBD has the added benefit of making it easier, that once a legal pathway for CBD in supplements is established federally, there will be fewer state laws that are inconsistent with that approach that will need to be repealed or amended.
Perhaps more concerning is the rise in private class action litigation for this industry—plaintiffs' attorneys who are looking to exploit the vacuum left by FDA. Many of you in the audience have experienced these lawsuits firsthand in your companies. Many of them baseless or frivolous, but nevertheless costly to defend.
And this is where CRN's Legal Committee has been helpful. The Legal Committee provides an early warning by encouraging our members to notify us when they are served with new litigation—on an anonymous basis if you prefer—so other members have notice of the nature of these attacks.
The committee holds internal discussions and webinars with legal experts to address particular strategies for dealing with these lawsuits, and the committee evaluates cases on appeal and files amicus briefs on the side of the companies to help shape precedent for future cases. We may not be able to stop plaintiffs, but we can proactively respond.
There are other actors looking to fill FDA's shoes too – from state attorneys general to global efforts at CODEX. Which brings me to another caution to this industry. Many of us glaze over at the mere mention of CODEX, and we wonder if it has any relevance to our businesses. Well, It does. The standards and requirements developed by CODEX set general standards for global trade. If CODEX adopts a new requirement that is burdensome and unreasonable, a country you are exporting to may soon adopt that same standard as its own, and it can keep your products out if they don't comply.
Currently CRN is closely watching proposals at CODEX that would amend front of package labeling, set new standards for the safety and efficacy of probiotics, and seek to establish new upper safe levels for certain ingredients. These proposals affect you and should worry you. That's why our International Trade and Market Development Committee is so critical. So if your company is not at the table, it's time to join.
And lastly here, a warning on the precautionary principle in Europe. This is a battle we fought years ago, but just like Voldemort, it returns. Several European countries have started hinting at a resurgence of the precautionary principle. It errs on the side of banning any product or ingredient unless there is incontrovertible evidence of its complete safety.
And since safety is relative, and it's hard to prove a negative, it becomes very easy to demand that the product or ingredient be removed altogether in the name of safety. We are witnessing it happen to titanium dioxide and there are other ingredients in its path.
Third, in the face of a lackluster FDA, we must strengthen our own self-regulation to fill the void ourselves.
A time of unpredictable regulation calls for heightened attention to self-regulation. As other would-be enforcers circle overhead, the best way to keep them at bay is to demonstrate a strong commitment to self-police and to observe high levels of quality, regardless of whether the external regulators are distracted or disengaged.
That's one reason the Supplement OWL is critical to the industry's reputation. The Supplement OWL demonstrates a self-imposed commitment to transparency with our regulators as well as our consumers.
Separately, CRN's board of directors recently updated our aspirational Code of Ethical Conduct, and just last month, it adopted formal guidelines for evaluating applications for CRN membership.
We must renew our adherence to our existing Voluntary Guidelines and consider new ones. If you haven't examined them in a while, this is a good time to look at our collection of guidelines and considerations on our website and compare them with your internal practices:
Last year we updated our guidelines for probiotics and developed new Considerations for solid dosage delivery forms to reduce swallowing hazards.
Currently, a working group is evaluating voluntary guidelines for the use of proprietary blends. Our board adopted a policy to defend the allowance for labeling of proprietary blends that is enshrined in DSHEA, but we recognize the industry should not abuse that ability to hide a practice known as fairy dusting or to misrepresent the levels of ingredients that don't align with their studied clinical benefits. We will continue these discussions to ensure we honor the rightful role of proprietary blends and not risk losing that privilege that protects or intellectual property.
Fourth, we must educate our consumers and other stakeholders.
In a time of haphazard enforcement, we need to expand our consumer education and strengthen the conversations we are having with our customers. To maintain the high levels of confidence this industry has achieved, we need to dialogue with our stakeholders, and even our critics, and show them the benefits of our products.
One of those projects at CRN is Vitamin D & me.  It's one I am particularly proud of because it was developed following the wave of new evidence supporting a connection between Vitamin D and the severity of COVID-19. Last January, former Surgeon General Dr. Richard Carmona penned an editorial in the face of this growing research that got our attention.
Dr. Carmona wrote: "It is our responsibility as physicians not to wait for perfect evidence when making life-and-death decisions. Given the safety profile of vitamin D, [and] the 40% prevalence of vitamin D deficiency in the U.S …. we need to act now. Identifying and eradicating vitamin D deficiency with early and aggressive supplementation in COVID-19 has the potential to save thousands of lives and should be one of our highest public health priorities."
After reading his editorial, how could we not develop a space for consumers to find the collective research, to educate themselves on the emerging data, and to hear directly from the researchers involved? So we developed Vitamin D & Me, a collection of resources to bring this information to consumers.
Now, strengthened by over 100 studies and 10 meta-analyses in recent months that reinforce Dr. Carmona's words, CRN is currently fundraising to expand the reach of our program, and I urge you to find out more and participate as well.
Another education program is directed at retailers. It's "Probiotics: What's Inside is Alive." Here CRN is encouraging our retail partners to curate their shelves with quality, accurately labeled products that deliver the promised health benefits that probiotics can provide.
Focused on basic aspects Identity, Quantity and Viability, this program equips retailers with the information they need to provide better products to their customers.
Many of you remember following the Healthcare Cost Savings study we conducted in 2012. It demonstrated billions of dollars in savings to the healthcare system between 2013 and 2020 from the targeted use of certain supplement regimens. We are now getting ready to refresh this study with new ingredients and new healthcare data for the next decade. This is excellent opportunity for your company to get involved with a proactive initiative that demonstrates the value of our products.
So these are my four recommendations to continue to strengthen this industry given the current state of FDA.
We should advocate for new tools to strengthen FDA's toolbox, while at the same time preserving the fundamental principles that built this industry…and being mindful of what's practical in the current political environment.
Be on guard of other actors who would step into the role of regulation and maneuver to guide their action in productive ways.
Strengthen self-regulation to show maturity and integrity of the industry; and
Communicate directly with consumers to provide a narrative consistent with the safety and health benefits of our products.
The common thread here is that the role of a vibrant trade association has never been more critical. At times when regulatory landscape is in flux, the solidarity of the industry is even more important. The dietary supplement industry is a diverse one—with small independent entrepreneurs and increasingly large CPG companies, and companies dominated by outside private equity. Unity and agreement has never been harder, or more important.
What binds this industry together are the shared values and sense of responsibility these companies, of all sizes, have to their consumers. CRN is working hard to maintain that strength.  Not just an unwavering commitment to basic safety and quality, but much more than that too. We are an industry addressing issues of Sustainability and Corporate Social Responsibility, tackling Diversity and Inclusion, confronting nutrition disparities—and not just because shareholders or employees want it, but because it's the right thing to do.
At CRN, I think we are up to the challenge.
We are strategic…because we are thoughtful and intentional.
We are prolific…because we are passionate and committed to the cause.
We are respected…because we are principled.
We are influential…because we are collaborative and open minded.
We are trusted…because we are accountable.
We come together as an industry to tackle the toughest challenges. Like so many other moments in this industry's history, let's tackle these challenges together.
After all, we are CRN.