speakers
SPEAKERS

WOMEN'S HEALTH AND NUTRITION
Speakers (Subject to Change)
Andrea Wong, PhD
Senior Vice President, Scientific & Regulatory Affairs, Council for Responsible Nutrition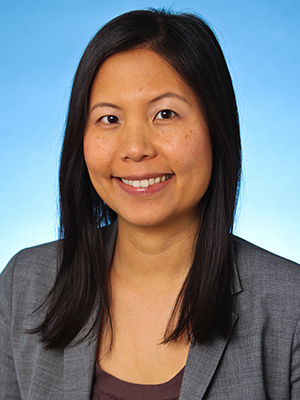 Dr. Wong joined CRN in 2013. She plays an integral role in CRN's science and regulatory affairs department, responding to emerging scientific and regulatory issues as well as advocating for science-based nutrition. Dr. Wong also provides scientific expertise in evaluating research relevant to the benefits and safety of ingredients and dietary supplements, and in support of CRN's nutrition policy activities. She leads proactive, self-regulatory initiatives, including the development of best practices guidelines for industry on product labeling and formulation. Prior to joining CRN, she worked as a senior scientific and regulatory consultant for the highly respected consulting firm Intertek Cantox, formerly Cantox Health and Sciences International, in Ontario, Canada. Dr. Wong has published in scientific journals, including Regulatory Toxicology and Pharmacology. Dr. Wong earned her B.S. in Life Sciences from Queen's University in Kingston, Ontario, and her Ph.D. from the University of Toronto, Ontario.
---
Susan Mitmesser, PhD
Vice President, Science & Technology, Pharmavite
Chair, Senior Scientific Advisory Council (SSAC), Council for Responsible Nutrition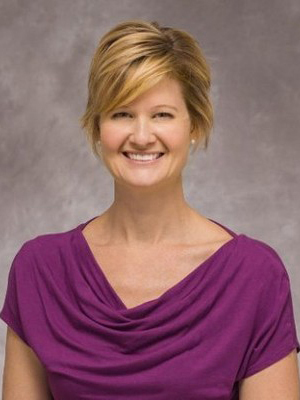 Dr. Mitmesser provides scientific leadership at Pharmavite to advance innovation and new product development strategies, and ensure the scientific integrity of all products made under its brand portfolio.  She has a passion for nutrition and wellness and leverages her ability to communicate scientific findings to consumers and the marketplace. Dr. Mitmesser brings extensive experience in research and nutrition biochemistry across various industries and sectors, including food, dietary supplements, academia and clinical settings. She serves on the editorial boards of four peer-reviewed journals: Advance Journal of Food Science and Technology, Journal of Pediatric Intensive Care, World Journal of Clinical Pediatrics, and Journal of the International Society of Sports Nutrition. In addition, she has published in many peer-reviewed journals and is a contributing author for book chapters relating to nutrition in adult and pediatric populations. Dr. Mitmesser is an active member of the American Society of Nutrition, the American Association for the Advancement of Science, and the New York Academy of Sciences. She also serves on the Senior Scientific Advisory Council for the Council for Responsible Nutrition. Currently, Dr. Mitmesser is an adjunct professor in the Gerald J. and Dorothy R. Friedman School of Nutrition Science and Policy at Tufts University. She holds a Ph.D. in Nutrition Biochemistry from the University of Nebraska and a Master's degree from the University of Nebraska Medical Center.
---
Tieraona Low Dog, MD
Dr. Low Dog's Apothecary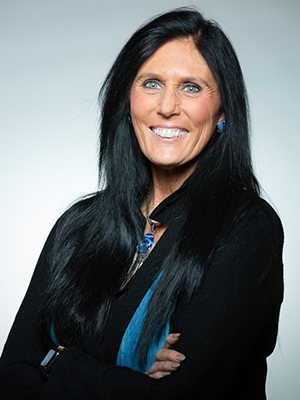 Tieraona (tier-oh-nay) Low Dog, MD is an internationally recognized physician, author, educator, and thought leader in integrative medicine. Before earning her medical degree from the University of Mexico School of Medicine, she practiced herbal medicine and midwifery. She has since become one of the foremost experts in the United States on the safe and appropriate use of botanical remedies and dietary supplements Dr. Low Dog is a founding member of the American Board of Integrative Medicine, was appointed by President Bill Clinton to the White House Commission on Complementary and Alternative Medicine Policy. She was appointed to the Advisory Council for the National Institutes of Health National Center for Complementary and Alternative Medicine (NCCAM), and has served as the Chair of the Dietary Supplements and Botanicals Admission Evaluation Sub-Committee from 2010–2020. A highly sought consultant, Dr. Low Dog has helped many companies craft safe, innovative, and effective products in the natural products space. She has also published 54 research articles in medical/science journals, written 24 chapters for medical textbooks, and authored five books, including four with National Geographic: Fortify Your Life, Healthy at Home, Life is Your Best Medicine, and Guide to Medicinal Herbs. Over her 40-year career, Dr. Low Dog presented at over 600 conferences, reaching over 50,000 people annually with her message of healthy nutrition and safe supplement use, integrative medicine, and deep ecology.
---
Abbie E. Smith-Ryan, PhD, CSCS*D, FACSM, FNSCA, FISSN
Associate Professor, Department of Exercise and Sport Science, University of North Carolina - Chapel Hill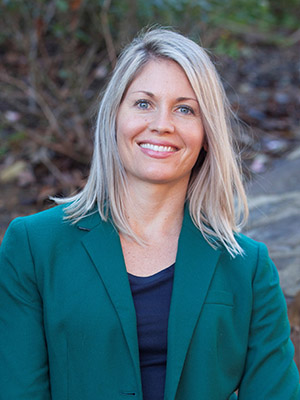 Abbie E. Smith-Ryan, Ph.D., CSCS*D, FNSCA, FACSM, FISSN is an Associate professor in the Department of Exercise and Sport Science, where she serves as the Director of the Applied Physiology Lab. She is also and adjunct associate professor in the Department of Nutrition and Allied Health Sciences. Her research interests center around exercise and nutrition interventions to modify various aspects of body composition, cardiovascular health, and metabolic function. She is an active researcher in the field of metabolism, sport nutrition and exercise performance, in both healthy and clinical populations, leading projects funded by the National Institutes of Health and International and National industry sponsored clinical trials. Dr. Smith-Ryan contributes to the current body of scientific literature with over 155 peer-reviewed manuscripts; a number of scholastic books and book chapters, and international/national presentations. She is actively involved in the National Strength and Conditioning Association (NSCA), American College of Sports Medicine, and the International Society of Sports Nutrition. She was recognized by the NSCA as the Nutrition Researcher of the Year (2013) and the Young Investigator of the Year (2015). Dr. Smith-Ryan has a passion for improving the health and quality of life of others through evidenced-based research.
---
Sai Krupa Das, PhD
Scientist I and Associate Professor
Jean-Mayer USDA Human Nutrition Research Center on Aging, Tufts University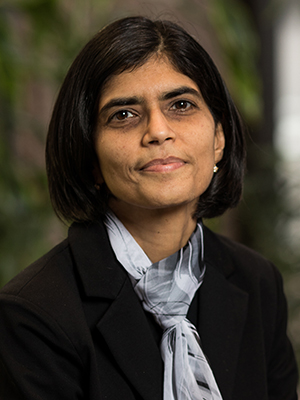 Sai Krupa Das is a Scientist at the Energy Metabolism Laboratory of the Jean Mayer USDA Human Nutrition Research Center on Aging (HNRCA) and Associate Professor at the School of Nutrition Science and Policy at Tufts University (Boston, Massachusetts USA). Dr. Das obtained her Ph.D. in Human Nutrition from Tufts University. Dr. Das's specific research interests include examining the effect of diet and lifestyle intereventions on weight control, metabolism, aging, and overall health. She has a deep interest in developing and testing technology to capture diet and health outcomes.                                
---
Fiona Baker, PhD
Senior Program Director, Center for Health Sciences, SRI International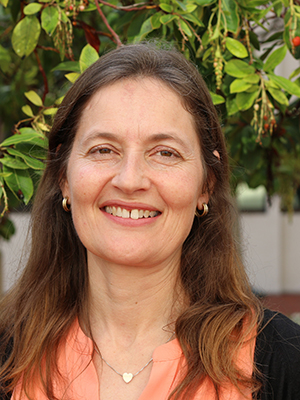 Fiona C. Baker, PhD is Senior Program Director of the Human Sleep Research Laboratory at SRI International, a non-profit research organization in Menlo Park, California, USA. She also holds an appointment as Honorary Professorial Research Fellow in the Brain Function Research Group, School of Physiology, at the University of the Witwatersrand, Johannesburg, South Africa.
Dr. Baker is a strong advocate for research about sleep health in women. She has published extensively on issues of sleep in women in the context of reproductive stages, including the menstrual cycle and menopause. Her research has advanced understanding of insomnia that develops during the menopausal transition, and revealed interactions between the female reproductive system and sleep and circadian regulatory systems. She has also been a member of the Society for Women's Health Research interdisciplinary network on sleep, which promotes the recognition and study of sex differences in sleep and sleep disorders across the lifespan.
Her research interests also include maturational changes in sleep and brain structure/function in adolescent boys and girls and whether deficits in neuromaturation and sleep health precede or follow variations in adolescent behaviors, including alcohol use.                                                                            
---
Regan Bailey, PhD
Professor, Department of Nutrition Science, Purdue University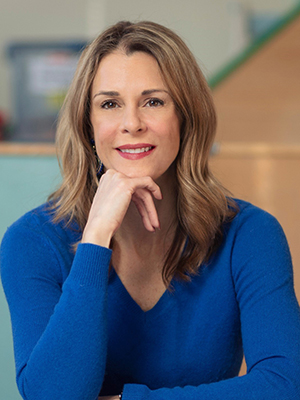 Regan Bailey is a Professor in the Department of Nutrition Science at Purdue University, and directs the Indiana Clinical and Translational Science Institute, Purdue Diet Assessment Center. Prior to Purdue, Dr. Bailey was a Nutritional Epidemiologist and Director of Career Development and Outreach at the NIH Office of Dietary Supplements. Dr. Bailey is a Registered Dietitian who completed a dietetic internship and M.S. in Food and Nutrition from the Indiana University of Pennsylvania. Dr. Bailey received her Ph.D. in Nutrition Science from The Pennsylvania State University. Dr. Bailey completed an M.P.H from the Bloomberg School of Public Health at Johns Hopkins University. The focus of research in the Bailey lab is to improve the methods of measuring nutritional status to optimize health. She utilizes nationally-representative survey data to characterize the American dietary landscape, to identify the optimal methods for assessment of biomarkers of nutritional status, and importantly, to understand how dietary intakes relate to health outcomes. Her work has identified differences in nutritional exposures by gender, race, ethnicity, life stage, and income, suggesting the need for population-specific, interventions and public health policy. She is the author of more than 150 peer-reviewed scientific publications, and has been elected to the National Academy of Medicine for her research contributions.
---
Zeynep Madak-Erdogan, PhD
Associate Professor, University of Illinois, Urbana-Champaign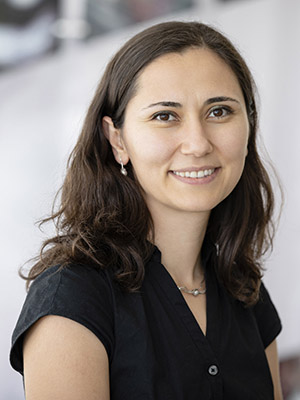 Dr. Madak-Erdogan is an Associate Professor of Nutrition and the Director of Women's Health, Hormones and Metabolism lab at University of Illinois, Urbana Champaign. She received her B.S. degree in Molecular Biology and Genetics from Bilkent University in 2002. After completing her PhD and Postdoctoral studies on Mechanisms of Estrogen Receptor Action, she joined Department of Food Science and Human Nutrition at UIUC, in 2014.  Her lab uses various animal and 3D-reengineered models, and advanced statistical and computational analysis to understand how nutrients, environmental toxicant exposures, and hormones impact metabolic health and hormone-dependent cancer outcomes. In addition to mentoring several undergraduate and graduate students, she has taught courses in the areas of Cancer Metabolism, Toxicology, Diet, Nutrition and Cancer, and Nutrition and Women's health. She has received several awards including NIEHS, Pre- and Postdoctoral Research Training Program in Endocrine Developmental and Reproductive Toxicology Fellowship, National Center for Supercomputing Applications Fellow, Women in Endocrinology Young Investigator Award form Endocrine Society and Mary Swartz Rose Young investigator Award and Bioserv Experimental Nutrition Award from American Society of Nutrition.
---
Billy R. Hammond, PhD
Professor, Behavioral and Brain Sciences Program, Department of Psychology, University of Georgia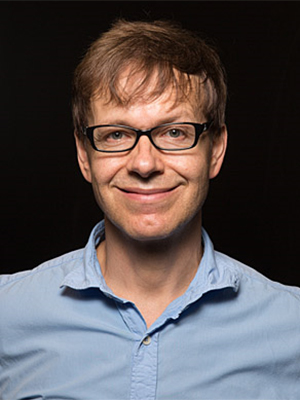 Dr. Hammond is a full Professor in the Brain and Behavioral Sciences program at the University of Georgia (UGA) and the Principal Investigator of the Visual Sciences Laboratory.  His bachelors in Science was obtained at the University of Oregon and his Ph.D. in Neuroscience and Sensory Psychology was received at the University of New Hampshire. He was a postdoctoral fellow at Harvard Medical School and then an assistant professor at Arizona State University. He came to UGA in 1999.  He has presented his research across North and South America, Europe and Southeast Asia.  He has published over 120 empirical papers and 26 chapters, reviews, and theoretical papers on the biology/optics (e.g., retinal carotenoids) of the visual system and brain.
---
Howard D. Sesso, ScD, MPH, FAHA
Associate Professor of Medicine, Division of Preventive Medicine, Brigham and Women's Hospital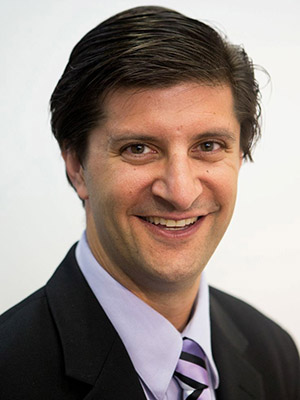 Dr. Howard D. Sesso is an Associate Epidemiologist at the Divisions of Preventive Medicine and Aging at Brigham and Women's Hospital (BWH), an Associate Professor of Medicine at Harvard Medical School, and an Associate Professor of Epidemiology at the Harvard T.H. Chan School of Public Health.  He leads the design, methodology, and conduct of randomized clinical trials and epidemiologic studies, focusing on vitamin and mineral supplements plus other lifestyle factors in the prevention of cardiovascular disease (CVD), hypertension, obesity, cancer, and other aging-related outcomes. Dr. Sesso is Associate Director of the Division of Preventive Medicine at BWH and is with Director of Nutrition Research and Co-Director of Hypertension Research. Dr. Sesso helps lead the Physicians' Health Study, consisting of two separate completed clinical trials that have tested aspirin along with beta-carotene, vitamin E, vitamin C, and a multivitamin supplements on cardiovascular disease, cancer, and other chronic diseases in 29,071 men with multiple blood collections and decades of follow-up.  Dr. Sesso is also testing vitamin D and fish oil supplements on 24-hour ambulatory blood pressure and hypertension risk in an ancillary study of the VITamin D and OmegA-3 TriaL (VITAL) trial, along with involvement in other VITAL ancillary studies. Dr. Sesso is Co-Principal Investigator of the COcoa Supplement and Multivitamin Outcomes Study (COSMOS), a recently completed randomized, 2x2 factorial trial testing cocoa flavanol and multivitamin supplements in the prevention of CVD and cancer in 21,442 older women and men. Dr. Sesso has also led completed and ongoing short-term trials of various dietary supplements on cardiometabolic outcomes. Dr. Sesso has published more than 300 papers to date and teaches courses on clinical trials and epidemiology at the Harvard T.H. Chan School of Public Health and Harvard Medical School, and enjoys mentoring students and junior faculty.
---
Alex Eapen, PhD, DABT 
Director – R&D Scientific & Regulatory Affairs – North America
Vice-Chair, Senior Scientific Advisory Council (SSAC), Council for Responsible Nutrition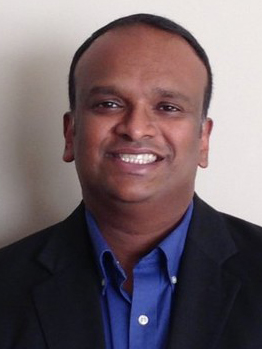 Alex is the Director of  the R&D – Scientific & Regulatory Affairs Team – North America at Cargill.  He has over 20 years of experience as a toxicologist and risk assessor for FDA-regulated products. His team, with diverse backgrounds in toxicology, nutrition, dietetics and animal science, are responsible for the safety and regulatory substantiation for new products entering the marketplace.
He received his BS degree in biochemistry from the University of Dayton and a PhD in Pharmacology from the University of Iowa.  In addition, he completed a post-doctoral fellowship at the Mayo Clinic Division of Oncology Research. He has been an active member of the Society of Toxicology as well as the American College of Toxicology since 2004.  He has been board-certified in toxicology since 2005 and currently serves on the Board of Directors for the American Board of Toxicology.