Results of CRN's recently published COVID-19-focused consumer survey remind the public that dietary supplements play a critical role in supporting overall health and wellness. 
The majority of Americans—85%—report that the pandemic is a reminder to take care of their overall health, according to CRN's survey. In addition, the data shows that nearly two in five (38%) Americans report that they have heard or read that there are dietary supplements that can possibly prevent or treat COVID-19. More than three quarters of Americans report taking dietary supplements and the overwhelming majority of supplement users, 83%, believe these products play an important role in helping to support health and wellness during COVID-19.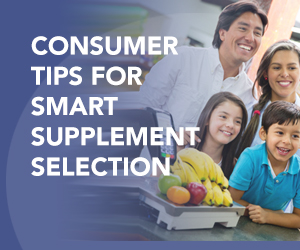 With this in mind, "It is important to remember that no supplement may claim to treat, cure or prevent coronavirus or any other disease. Any product labeled as a dietary supplement that makes such claims is illegal and should be avoided. Recent legal actions by FDA and FTC targeting these products underscore that consumers must be vigilant against fraudulent claims," CRN reiterated in a statement.
Learn more about CRN's COVID-19 survey. Contact Holly Vogtman with questions.