JANUARY 31, 2022
Mandatory product listing could see movement in 2022, stakeholders say
Mandatory product listing (MPL) "is not premarket approval. It is a step that a company takes when it brings new products to the market," CRN President & CEO Steve Mister again affirmed in a recent Inside Health Policy (IHP) article indicating the supplement industry could see movement on a federal MPL requirement in 2022.
CRN has spoken with lawmakers who are interested in sponsoring MPL legislation, Mister told IHP, further noting, "the product list idea would not give FDA any premarket authority to tell companies they can't bring products to market—it would only allow the agency to know what products are out there so it could pursue bad actors."
Beneficial to both industry and consumers, as long as it doesn't go too far on imposing requirements for manufacturers, MPL would provide more tools to increase transparency, advised Mister.
Responsible supplement industry leaders such as Jeff Boutelle, CEO of CRN member company Pharmavite, are vocally in favor of MPL.  
"I totally support it," Boutelle said during the "Business Leaders' Forum" hosted by NutraIngredients-USA. "We've been participating at Pharmavite in the CRN Supplement OWL since its creation," said Boutelle, speaking to the value of the voluntary label database as a model for MPL. 
"Having such a listing provides clarity, and once it's a requirement, it gives one more tool to the FDA to remove bad products from the market," observed Boutelle.
"We believe this is part of being a responsible industry participant," emphasized Boutelle. If somebody is against it, I would question that company. We've been advocating in Congress for a mandatory listing requirement for several years."
---
Get help with labeling compliance: ESHA Research offers product packaging primer—and much more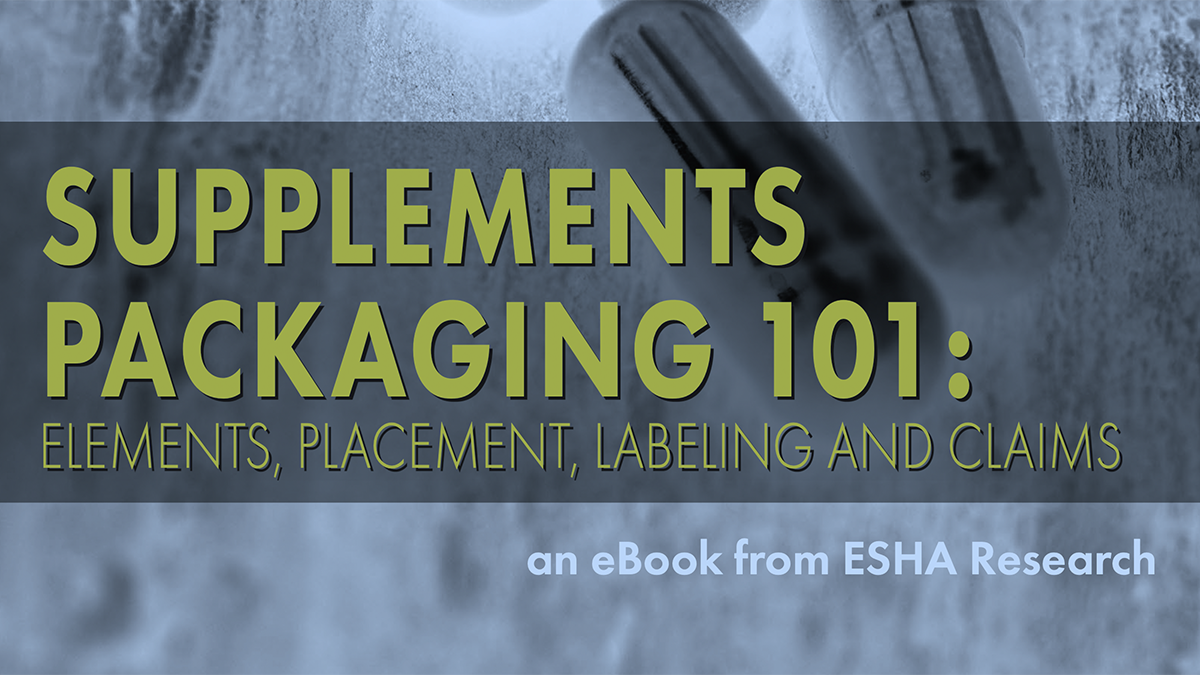 This is a CRN Associate Member Spotlight. Learn more: www.ESHA.com
CRN associate member ESHA Research offers supplement formulation, labeling, and compliance expertise—including resources such as:
ESHA's guide for dietary supplement labeling and product packaging, an overview of FDA's labeling requirements, including where and how the elements must be displayed. 
ESHA's suite of nutritional software products, services, and databases are recognized as the industry's top choice for food and supplement formulation, recipe development, labeling, nutritional analysis, and regulatory compliance.
ESHA's Genesis R&D Supplement Formulation and Labeling Software program is a powerful tool for dietary supplement development, analysis, data management, and government-compliant labeling, that offers features and a workflow specifically designed for the supplement industry. 
Learn more about the firm's Supplement Facts label development services here.
---
Save the date—March 1 webinar to look at sustainable packaging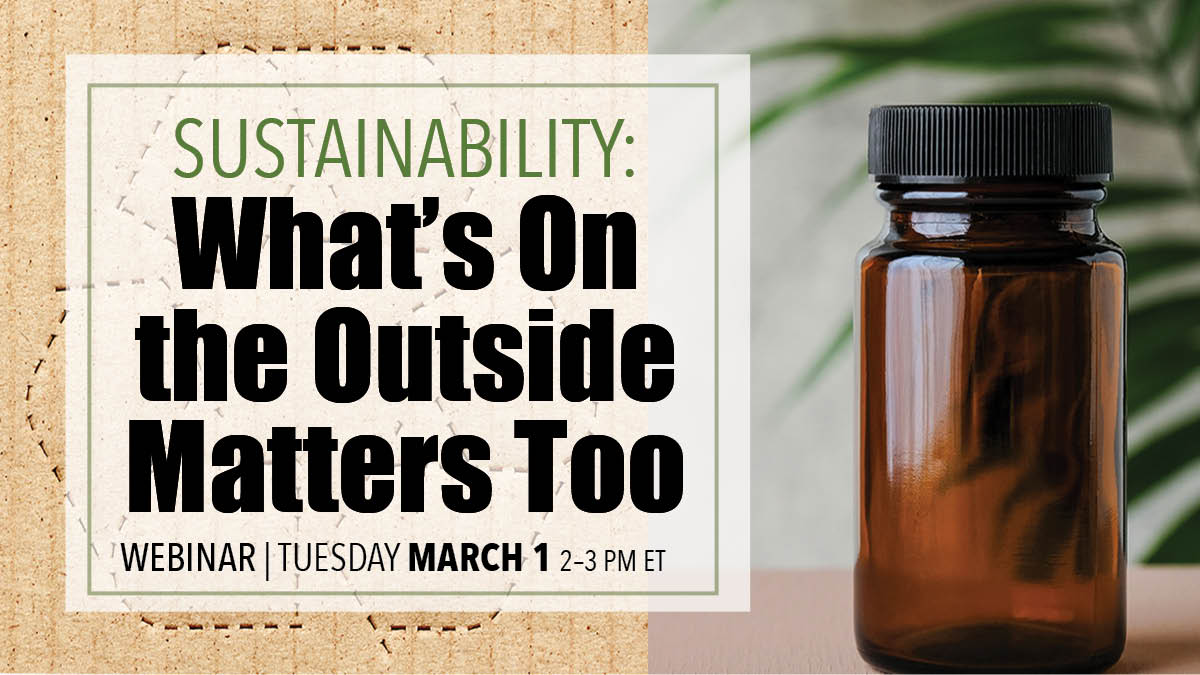 Consumers are demanding their products be more environmentally sustainable, and that includes the packaging, as well. 
Dietary supplement brands are taking the lead in this area by: 
Using less packaging,

Finding more environmentally-friendly materials, and

Exploring additional recycling opportunities—and even re-use of containers. 
Innovation and creativity are proving to be critical in responding to consumer demands and setting new benchmarks to follow. In addition, as a regulated category, specific FDA requirements apply because dietary supplement containers are food contact surfaces. 
Save the date—March 1. Join CRN and Natural Products Insider from 2–3 pm Eastern to learn how companies can deliver on consumer demands and innovate while remaining in full regulatory compliance—and more. Registration and additional details coming soon.
---
---