CRN Comments USTR
USTR removes supplement-related goods from tariff consideration following CRN comments
MARCH 2, 2020
Following CRN's comments submitted to the office of the U.S. Trade Representative (USTR), various essential oils and concentrates, resinoids, and extracted oleoresins were removed from a rotating selection of goods on which retaliatory tariffs would have been levied. CRN successfully argued that these items are critically related to the manufacture of dietary supplements that rely upon their raw materials sourced from the EU.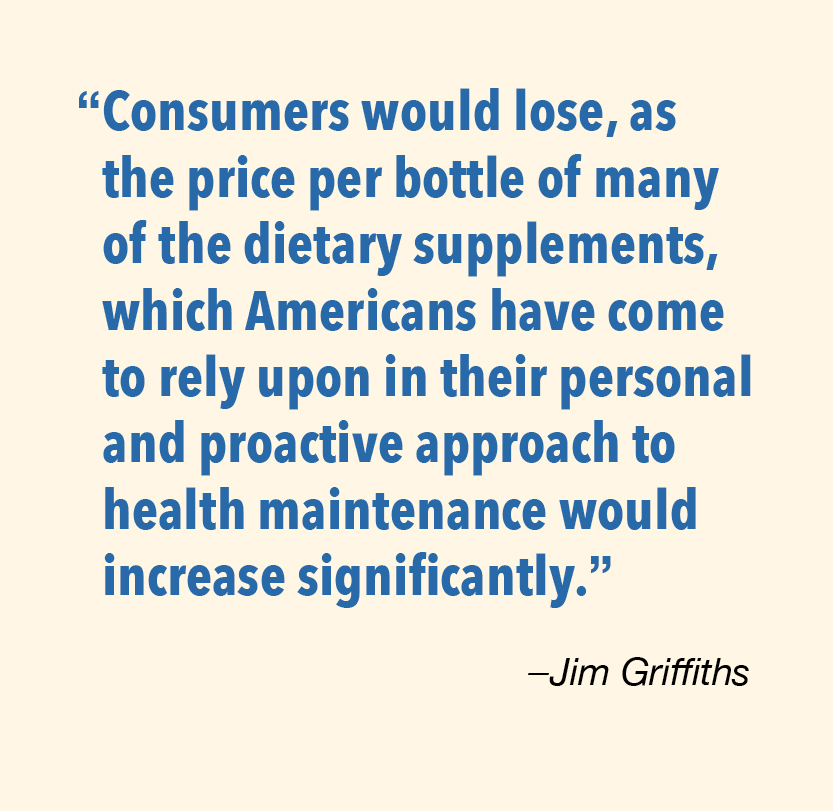 Following an October 2019 WTO decision recognizing that massive subsidies to Airbus provided by the EU had seriously injured the U.S. aerospace industry, tariffs are being applied to a range of imports from EU Member States on a rotating basis—with essential oils and related goods most recently in the crosshairs.
Jim Griffiths noted in CRN's comments that these tariffs would "cause disproportionate economic harm to U.S. interests, including small- or medium-size businesses and consumers," and cited the economic impact of the dietary supplement industry as well as widespread consumer use of these affected products.
Questions? Contact Jim at jgriffiths@crnusa.org. Participate in CRN's International Trade and Market Development Committee to stay plugged in to details on tariffs and more.

As a CRN member, you have an all-access pass to our team of experts. Whether you have a science question that you need answered pronto, a regulatory challenge you need help making sense of, or an update on legislation, we're here for you. Check out examples of past member queries on CRN's members-only website. You may find the answers valuable to your business, too. Have a question of your own? Reach out to CRN staff and we'll get you the answers you need.