Probiotics
Your probiotics primer
 JANUARY 13, 2020  
Be a probiotics pro—$100 off for CRN members
CRN members receive a $100 discount with the code CRN100 when registering for CRN and Natural Products INSIDER's Jan. 22 webinar on developments shaping the dynamic probiotics marketplace. Learn more and register here.


Speaking the same language: Probiotics on the international stage
One of the webinar presenters, CRN's Jim Griffiths, Ph.D., shares a quick update on a recent Codex proposal to harmonize probiotics guidelines. Read more here.

Getting your bearings: Federal and state labeling requirements in flux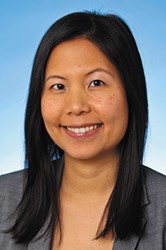 CRN is helping shape federal probiotics labeling regulations and monitoring state activity. In Natural Products INSIDER's Next Steps for Probiotics Digital Magazine, CRN's Andrea Wong, Ph.D., tells you what you need to know about where regulations in the U.S. stand today.
Deeper dive
CRN urges FDA to clear up confusion over probiotic labeling 
Consumer demand for probiotics is high, but confusion over product labeling could threaten continued growth in the category unless FDA takes action. Probiotic labeling should prioritize the information consumers need to know when selecting products—in this case, the number of live microorganisms, measured in colony forming units (CFUs), not how much these microorganisms weigh. But general FDA regulations governing supplements require all ingredients to be disclosed by weight. CRN has urged FDA to address this discrepancy by revising its draft guidance on probiotics, or at least announcing a formal policy of enforcement discretion for labeling with CFUs. "Declaration of dietary ingredients on a Supplement Facts label should provide the most meaningful information to consumers, and in the case of probiotics, live microorganisms are the beneficial and relevant portion of the ingredient," CRN stated in its Aug. 15, 2019, letter, following up on earlier comments submitted.
CRN has been calling on FDA since 2014 to permit the declaration of ingredient quantity for probiotic dietary supplements by identifying the amount of live microbial organisms on supplement labels in lieu of general requirements that ingredient quantity be declared by metric weight. CRN has explained that weight is not an appropriate unit of measure for live microbial ingredients, as it represents the total cellular mass of both live and dead microorganisms. FDA's current policy which permits CFUs but still requires metric weight to be listed on labels creates confusion; it disregards CFUs as the industry best practice for quantification and allows less scrupulous manufacturers to ignore expectations that probiotics survive through shelf life.
Resource: Best practices for probiotics
Facilitate transparency and consistency in probiotics. Review our scientifically-based voluntary guidelines addressing labeling, stability testing, and storage recommendations for probiotic-containing dietary supplements and functional foods.