SPOTLIGHT SafetyCall
CRN ASSOCIATE MEMBER SPOTLIGHT: SafetyCall
JUNE 16, 2020

We make our clients better!
SafetyCall is an industry leader in adverse event management , regulatory compliance and post market surveillance services for consumer and commercial product manufacturers and distributors. 
SafetyCall operates the world's largest 24/7 human and animal adverse event call center, providing clients and their customers with immediate, around-the-clock access to trusted health, safety and medical information.
Hear from Rick Kingston, PharmD, President, Regulatory and Scientific Affairs and co-founder of SafetyCall
SafetyCall's Proven Process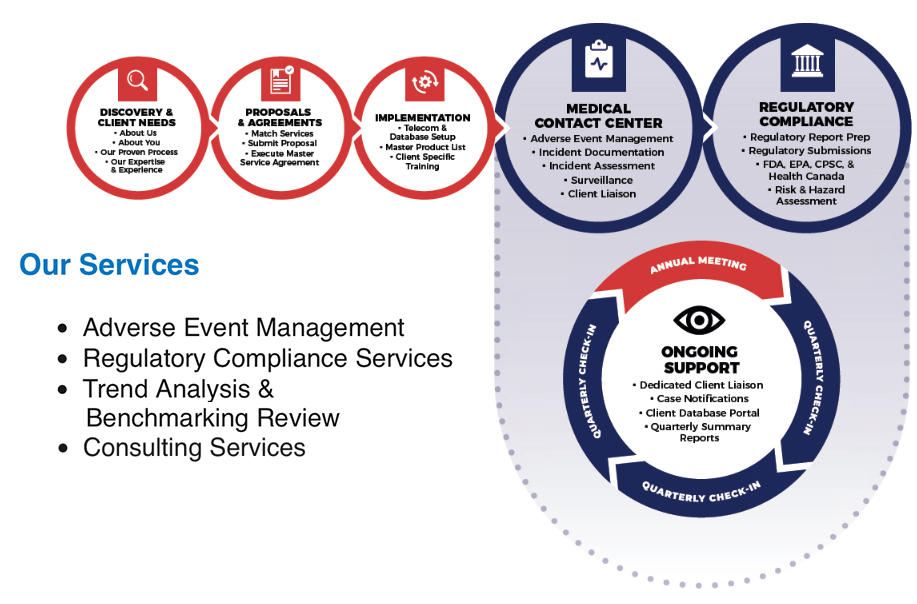 Benefits of Working with Us
We are proud to be the world's largest independent Adverse Event Management Center for both humans and animals. 
Our expertise has been sought by nearly every regulatory body engaged in the service sector we cover.
We do whatever we can to meet or exceed client expectations.
Our goal remains to provide the highest quality of service for our clients and their customers.
We not only meet or exceed the standard of care for the services we provide, but our professionals help establish the standards of care in all areas of client support.
We are fully licensed and insured to provide exactly what our clients need. 
SafetyCall International Employee Spotlight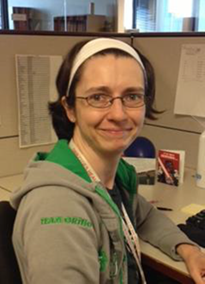 Annie Asplen has been with SafetyCall for over 11 years. She is a licensed paramedic and has her master's degree in professional technical communication. At SafetyCall, she holds the position of Senior Health Informational Specialist and Training Coordinator. Annie says, "I love working at SafetyCall because the people are so lovely." In her free time, she likes to "write, play Dungeons and Dragons, throw Iron Chef parties, and yell at the Vikings through my TV." She recently authored a blog post on the SafetyCall website that illustrates the importance of simply reading the label on a product before use. The blog goes into detail on how this first step can keep the user safe. Read more.

Get in touch
For more information, visit our website, www.safetycall.com , or contact Kathy Wahlers, Senior Director of Sales and Marketing: kwahlers@safetycall.com or (952) 852-9503.