Event Start Date
Jun 30, 2020
Event Start Time
2pm Eastern
Event End Time
4 pm Eastern
The practitioner channel has long been a source of new thinking and innovation in the dietary supplement industry and COVID-19 has only increased the need for forward-looking solutions. Integrative healthcare practitioners offering dietary supplements and functional food products as part of their practice are facing unique challenges during the pandemic—as well as finding opportunities to enhance patient care and education. In this two-hour webinar, experts will share first-hand reports from the field and how they are addressing practitioner needs and patient preferences alongside supply chain challenges. We'll give an overview of the current practitioner landscape, how innovation and technology are shaping its future, and why all supplement companies—not just practitioner brands—need to know about the growing integrative physician market.
$99 for CRN Members with code 'CRN50'—membership will be verified 
 $199 for non-members
With:

Moderated by:
Learn about
Why all supplement companies should care about integrative healthcare practitioners
How office closures and migration to telemedicine has affected practitioners and what this means for practitioner channel supplement brands
FTC guidance regarding advertising to sophisticated audiences such as healthcare professionals 
Use of testimonials and endorsements and FTC health claim substantiation requirements
Data on supplement sales during COVID-19 and a look ahead at the mid-term "new normal" and long-term "new normal"
Practitioner channel companies as innovators supporting health conditions and reducing risk through integrative medicine
Future of the practitioner channel and current & evolving fulfillment technologies 
Data from Pure Branding's proprietary overview of healthcare professionals in the U.S. and Canada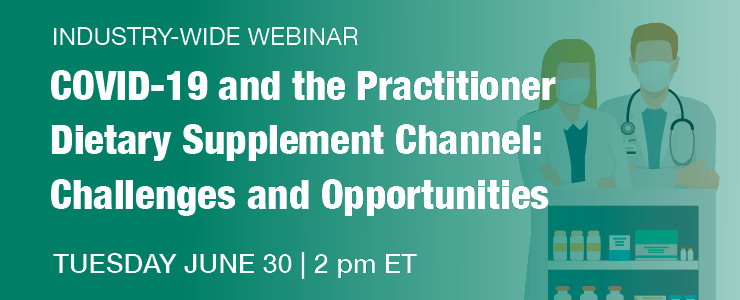 More about our speakers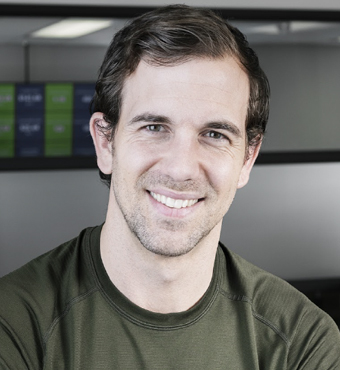 Alex Keller, ND, CISSN is a practicing naturopathic doctor in Ottawa, Canada. Dr. Keller is the co-founder of an integrative physical therapy clinic and maintains a practice focus in pain management, performance, and stress resilience for athletes. He serves as the Medical Director at Fullscript, where he oversees the 15-member Integrative Medical Advisory Team (IMAT), which develops dietary supplement-related educational content for the Fullscript ecosystem. Prior to medicine, Alex worked in the renewable energy sector, where he developed a deep passion for sustainable agriculture and environmental stewardship. Today, he splits his professional time practicing as a clinician, working for Fullscript, and developing a permaculture operation in rural Ottawa. He and his wife, Dr. Jenn Keller, ND, raise their family and approximately 20 farm animals on a certified-organic farm that they're in the process of converting into an integrative health-retreat and botanical medicine learning center. 
---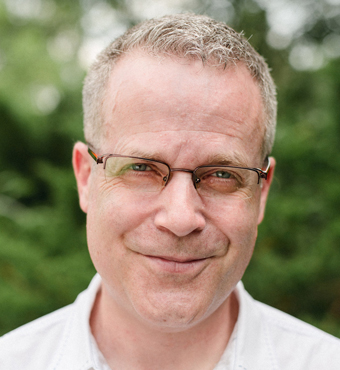 Yadim Medore, Founder & CEO of Pure Branding, is on a mission to help legacy and emerging dietary supplement brands stop leading with the science, connect emotionally with consumers, and drive higher revenue and valuations. Yadim has led business-transforming research and strategy for dozens of leading consumer and practitioner dietary supplement brands including Gaia Herbs, Nordic Naturals, MegaFood, Nature's Sunshine, NeoCell, Standard Process, and the digitally-native personalized nutrition brand Persona which was acquired by Nestlé Health Science in August 2019. Pure Branding has published specialized research and insights on the Integrative Physician Market Landscape and the ROI of Transparency, and Yadim speaks regularly at conferences including the CRN Conference, NBJ Summit, Natural Products Expo East and West, SupplySide West, and the Practitioner Channel Forum and is often quoted in industry journals. Pure Branding's Supplement Brand & Innovation Accelerator™ is a quick, cost-effective and predictive custom research tool designed to fuel growth for both legacy and emerging dietary supplement brands. 
---
Erik L. Goldman Editor & Co-Founder, Holistic Primary Care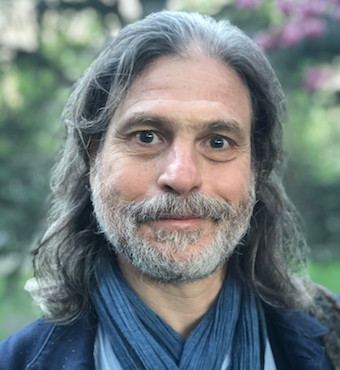 Erik L. Goldman is the founding editor of Holistic Primary Care-News for Health & Healing, a medical publication serving ~60,000 professionals with news and education about non-pharma alternatives for preventing & treating common chronic conditions. He is also co-producer of "Heal Thy Practice: Transforming Patient Care," a series of conferences that explored practice models to support holistic medicine; and The Practitioner Channel Forum, an annual executive retreat focused on the opportunities and challenges in the practitioner segment of the natural products industry.
Erik has been a medical journalist since 1985, after graduating from SUNY Binghamton with a BS in biology and philosophy. Prior to HPC he was the New York Bureau Chief for International Medical News Group, one of the country's leading medical trade publishers. While at IMNG he covered a range of medical specialties, as well as socio-economic issues in health care. His personal interests include music, movement, cooking & spiritual practices. 
---
Kyle Bliffert President and CEO, Atrium Innovations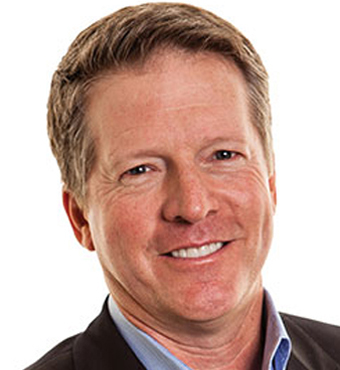 Kyle Bliffert has led Atrium's professional brands since 2008 and is a veteran of the healthcare practitioner supplement industry since joining in 1992.  He currently leads Atrium brands Pure Encapsulations, Douglas Laboratories, Genestra Brands and KLEAN Athlete, and has expanded the Atrium portfolio around the world.
Kyle is an active leader in the industry and is the founder of the industry's only current CEO level working group.  He also pioneered the Minimum Advertised Pricing (MAP) and Corporate Internet Reseller policies for Atrium's brands and shared these best practices with competitors.
He earned his bachelor's degree in finance from the Leeds College of Business at the University of Colorado, Boulder.  He is also a graduate of MBA level course work at Tuck School of Business at Dartmouth College. Kyle values an active and healthy lifestyle and spends his free time enjoying activities like skiing, biking, hiking, yoga and spending time with his wife Becky and their family.
 
---
Kristi Wolff Partner, Kelley Drye & Warren LLP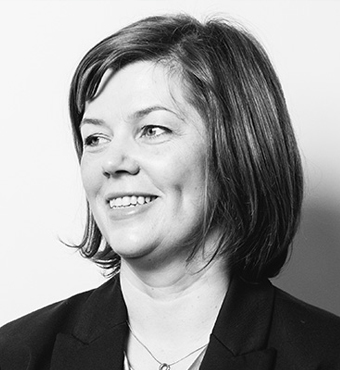 Kristi Wolff's practice focuses on food, drugs, dietary supplements, medical devices, personal care and consumer health products, as well as wearable technology and health privacy issues.  She has extensive experience advising clients whose products are within the overlapping jurisdictions of the Food and Drug Administration (FDA) and the Federal Trade Commission (FTC).

Kristi handles matters that span the complete product lifecycle, including concept analysis, claim substantiation, label review, quality and recall scenarios, and contested matters involving the FTC, FDA, National Advertising Division (NAD), state attorneys general and class action litigation.  In addition, she regularly counsels clients on issues pertaining to direct-selling compliance, and works with several lifestyle brands in the apparel, jewelry and fur industries.  Notably, Kristi also advises on all areas of country of origin marketing and advertising claims, such as "Made in U.S.A."

Having served as in-house counsel in the health care and food products industries, Kristi is particularly attuned to balancing business objectives with legal considerations.  Clients appreciate Kristi's practical approach to their legal challenges.  Detail-oriented, Kristi is able to synthesize and communicate even the most complex information and ideas in a manner that is easy-to-understand.  Creative and thorough, Kristi is adept at taking into account the bigger picture to help clients make informed and thoughtful decisions.  Her skill in the consumer protection area was recently recognized, where she was named Washington, D.C., "Rising Star" by Super Lawyers magazine.

Kristi is able to analyze matters and legal issues through the eyes of her clients, specifically taking into account their objectives and resources.  Prior to joining Kelley Drye, Kristi served as associate general counsel at Nestlé HealthCare Nutrition, Inc., a subsidiary of Nestlé S.A., the world's largest health, nutrition and wellness company.  She also worked as senior counsel at Assurant Health, where she performed risk management functions, including litigation and regulatory tasks.  During law school, Kristi worked at the Wisconsin Department of Justice and the U.S. Court of Appeals for the Ninth Circuit.
---
Matt Schueller SVP Marketing, Nature's Way Brands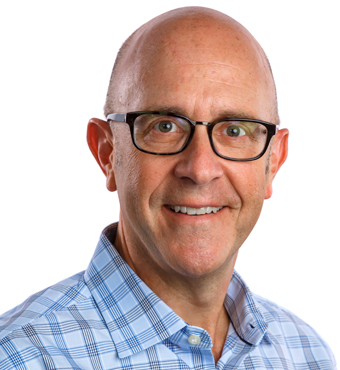 Matt Schueller is Chief Strategy & Innovation Officer for Nature's Way. Nature's Way was founded in 1969 and has long-term business roots in multiple channels of the VMS industry including health food stores, practitioners, e-commerce and FDM.  Matt started with the company in 1993 and has served in a multitude of roles including Sales, Marketing, Scientific Affairs, Product Development, Quality Assurance, Business Development and Strategy. His current responsibilities include strategic planning, innovation and business development.  In addition to his role with Nature's Way, he is also involved with the Board of Directors for the International Probiotic Association (IPA).
---
Luke Huber, ND, MBA Vice President, Scientific & Regulatory Affairs, CRN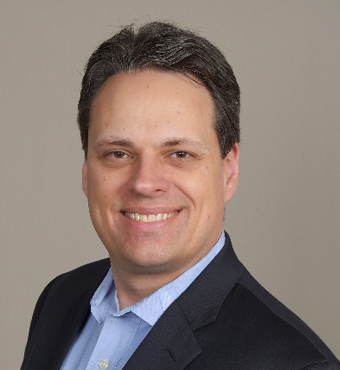 Dr. Huber focuses on CRN's scientific affairs and nutrition policy activities that support the appropriate role for dietary supplements and functional food in health promotion and disease prevention. He has 20 years of experience in the dietary supplement industry leading product development, scientific and technical affairs, clinical research, and regulatory affairs. In his prior roles, he has been a leader in product innovation and scientific initiatives. Most recently, Dr. Huber held the position of global R&D director, VMS with RB (Reckitt Benckiser). Prior to RB, he held senior scientific & technical leadership roles at prominent companies within the dietary supplement industry.
Dr. Huber received his doctorate of naturopathic medicine from Bastyr University in Bothell, WA, completed his residency at Cancer Treatment Centers of America in Zion, IL, and earned his MBA from University of Massachusetts at Amherst.
Questions? Please contact Maya English.