Event Start Date
Feb 26, 2019
Event End Date
Feb 26, 2019
Event Start Time
2 pm Eastern
Event End Time
4 pm Eastern
Webinar
---
$299 or $199 for CRN members.
CRN members use code: "CRNMember" for discount (membership will be verified).
---
The market for hemp-derived food, supplement and personal care products containing CBD has exploded—surpassing $190 million, by some estimations. And it is expected to skyrocket beyond $650 million in another five years. Product formulators add hemp extracts with CBD to pills, powders, liquids and gummies with claims of mood-enhancement, better sleep, and pain relief. However, FDA has recently reminded stakeholders that it remains technically unlawful to market CBD as an ingredient because CBD is an active ingredient in an FDA-approved drug and was the subject of substantial clinical investigations prior to being marketed in foods or supplements. At the same time, the agency has noted that there are pathways available for those who seek to lawfully introduce hemp extracts with CBD into interstate commerce. But, these pathways must be lit by science—and the publicly available research on the many variations of hemp-derived CBD products reveals that the science behind this compound is still nascent.
CRN and Natural Products INSIDER present this webinar to help companies better understand hemp-derived CBD products, how CBD works, and learn about the existing body of evidence supporting the safety and benefits of products that contain this ubiquitous ingredient.
During our webinar, experts will discuss:
CBD's mechanism of action on the endocannabinoid system through the lens of pre-clinical evidence
The state of the science of human trials and case studies on CBD—including some currently underway
Identifying and filling research gaps
Translating existing scientific data into product claims that meet the fundamental requirements for substantiation
Join us to learn more about the science supporting CBD containing products and its role in regulatory compliance and market growth.
A Q&A period will follow speaker presentations.

With:
Rend Al-Mondhiry
Senior Counsel, Amin Talati Upadhye, LLP
Susan J. Hewlings Ph.D., R.D.
Director of Scientific Affairs, Nutrasource
Hector Lopez, M.D., CSCS, FAAPMR, FISSN
Co-Founder, Supplement Safety Solutions, LLC
CMO, Center for Applied Health Sciences, LLC
Moderated by:
Duffy MacKay, N.D.
Senior Vice President, Scientific & Regulatory Affairs, CRN
More about our presenters and moderator:
Rend Al-Mondhiry
Senior Counsel, Amin Talati Upadhye, LLP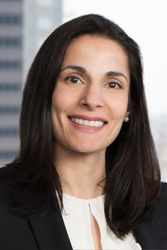 Rend Al-Mondhiry is Senior Counsel at Amin Talati Upadhye LLP in Washington, DC, where she advises clients in the dietary supplement, food, and cosmetic industries on a broad range of FDA and FTC regulatory and compliance matters. She is committed to helping her clients responsibly develop and market products, drawing on her years of experience advising the nation's leading dietary supplement and food companies on complex labeling, advertising, and ingredient issues. In her previous role as Associate General Counsel at the Council for Responsible Nutrition, Rend advocated on the industry's behalf numerous times before FDA, FTC, Congress, and state attorneys general. She has substantial experience initiating and defending challenges before the Council of Better Business Bureau's National Advertising Division, and has assisted companies with FDA import alerts and detentions, International Trade Commission matters, and Proposition 65 compliance.
Susan J. Hewlings Ph.D., R.D.
Director of Scientific Affairs, Nutrasource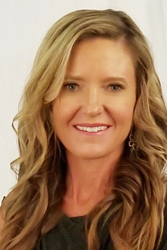 Dr. Susan Hewlings received her Ph.D. in nutrition from the Department of Nutrition, Food, and Exercise Sciences at Florida State University. She received her BS in nutrition and her MS in exercise physiology, also from Florida State. She is a Registered Dietitian, a full-time professor at Central Michigan University, and Science Director for Nutrasource. She is Co-Founder of Substantiation Sciences LLC where she provides science and nutrition consulting services and medical writing for the dietary supplement, cannabis and medical industries. She was formerly an assistant professor at The University of Central Florida College of Medicine where she was responsible for integrating nutrition into a new medical school curriculum. She was an assistant professor Tenured in the Department of Integrative Health Sciences at Stetson University. Susan completed a fellowship studying protein and fat metabolism at The University of Texas Medical Branch/Shriners Burn Institute. She is the author of Nutrition: Real People, Real Choices and has published multiple articles on dietary supplements, pharmacokinetics and nutrition. Dr. Hewlings is founder and director of The A.R.F. Shack 501c3 non-profit animal rescue. She is currently living with her 5 dogs in the Florida Keys. She is also a competitive ultrarunner and adventure racer.
Hector Lopez, M.D., CSCS, FAAPMR, FISSN
Co-Founder, Supplement Safety Solutions, LLC
CMO, Center for Applied Health Sciences, LLC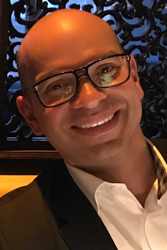 Dr. Lopez is recognized for applying his diverse background in PM&R, spine and sports medicine, exercise science, nutritional biochemistry, metabolism and clinical research, and has transitioned from clinical medicine to focus on nutra-biosciences, dietary supplements and functional foods as research scientist, safety & regulatory key opinion leader. Dr. Lopez is the CMO/ Partner of Center for Applied Health Sciences, an interdisciplinary clinical research organization focused on the dietary supplement and functional foods/ beverage industry, and he is Co-Founder of Supplement Safety Solutions, a comprehensive Pre-market through Post-market safety, Nutravigilance®, adverse event and cGMP regulatory compliance consulting company. He is managing director of an intellectual property discovery, identification, incubation, development company to bring novel, bioactive compounds for out-licensing to the dietary supplement, natural products, functional foods/ beverage space grounded in science and safety. 
Douglas "Duffy" MacKay, N.D.
Senior Vice President, Scientific and Regulatory Affairs, Council for Responsible Nutrition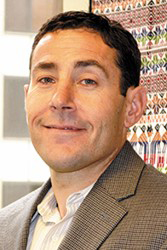 Douglas "Duffy" MacKay, N.D., is senior vice president, scientific and regulatory affairs for the Council for Responsible Nutrition. Dr. MacKay oversees CRN's science and regulatory affairs department, ensuring that the association's scientific, policy and legislative positions are based on credible scientific rationale. His expertise combines practical knowledge of industry regulation and scientific product development with hands-on experience as a medical practitioner. He is a licensed naturopathic doctor who still sees patients on a part-time basis and previously was owner and practitioner in a New Hampshire integrative medical practice. Dr. MacKay serves on the advisory board for the American Botanical Council, the NSF International Joint Committee on Dietary Supplements, and the NIST/NIH Dietary Supplement Laboratory Quality Assurance Program.  He is also on the editorial board of three peer-reviewed publications: the official publication of the American Association of Naturopathic Physicians, Natural Medicine Journal, Integrative Medicine—a Clinicians Journal, and Current Topics in Nutraceutical Research. He is also Chair of the Steering Committee for the SIDI Work Group. Dr. MacKay earned his B.S. in Marine Biology from the University of California, Santa Cruz and his N.D. from the National College of Natural Medicine in Portland, Oregon. Dr. MacKay is licensed in the states of Maryland and New Hampshire.
---
---