Event Start Date
Oct 10, 2018
Event End Date
Oct 10, 2018
Event Start Time
2 pm Eastern
Event End Time
4 pm Eastern
Webinar
The dietary supplement regulatory framework is a foundation that affects every job at a dietary supplement company in some way. Research and development, quality control, marketing employees—all the way up to business-focused CEOs—must have at least a minimal understanding of regulations to work efficiently and effectively. Rapid growth has driven an increase in mergers, acquisitions, and start-ups, with new executives and managers—many from outside the industry—having little or no prior knowledge of dietary supplement regulations.
CRN and Natural Products INSIDER present this basic-level webinar to give participants a broad understanding of how supplements are regulated, delivered by top regulatory experts in an easy-to-follow format ideal for non-regulatory employees.

---
$199 or $149 for CRN members.
CRN members use code: "CRNMember" for discount (membership will be verified).
---
The Supplement Regulation 101 webinar will help you better understand the four main pillars of supplement regulation:
How the regulatory framework is designed to ensure ingredients are safe and appropriate for use as supplements
How manufacturing regulations help ensure finished products contain what's in the label in the right amounts
How regulations on claims ensure that statements about a product are truthful and not misleading and are substantiated by science and appropriate for supplements
How post-market surveillance can track safety issues once products are in the marketplace
A Q&A period will follow speaker presentations.
With:
Ricardo Carvajal Director, Hyman, Phelps & McNamara, P.C.
Tara Lin Couch, Ph.D. Senior Director of Dietary Supplement and Tobacco Services, EAS Consulting Group, LLC
Rend Al-Mondhiry Senior Counsel, Amin Talati Upadhye LLP
Stephen M. Schmitz, M.D., M.PH. Co-founder, Supplement Safety Solutions
Moderated by:
Duffy MacKay, N.D. Senior Vice President, Scientific and Regulatory Affairs, CRN
---
---
MODERATOR: Douglas "Duffy" MacKay, N.D., Senior Vice President, Scientific & Regulatory Affairs, Council for Responsible Nutrition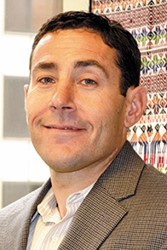 Douglas "Duffy" MacKay, N.D., is senior vice president, scientific and regulatory affairs for the Council for Responsible Nutrition. Dr. MacKay oversees CRN's science and regulatory affairs department, ensuring that the association's scientific, policy and legislative positions are based on credible scientific rationale. His expertise combines practical knowledge of industry regulation and scientific product development with hands-on experience as a medical practitioner. He is a licensed naturopathic doctor who still sees patients on a part-time basis and previously was owner and practitioner in a New Hampshire integrative medical practice. Dr. MacKay serves on the advisory board for the American Botanical Council, the NSF International Joint Committee on Dietary Supplements, and the NIST/NIH Dietary Supplement Laboratory Quality Assurance Program.  He is also on the editorial board of three peer-reviewed publications: the official publication of the American Association of Naturopathic Physicians, Natural Medicine Journal, Integrative Medicine—a Clinicians Journal, and Current Topics in Nutraceutical Research. He is also Chair of the Steering Committee for the SIDI Work Group. Dr. MacKay earned his B.S. in Marine Biology from the University of California, Santa Cruz and his N.D. from the National College of Natural Medicine in Portland, Oregon. Dr. MacKay is licensed in the states of Maryland and New Hampshire.
Speaker bios:
Ricardo Carvajal, Director, Hyman, Phelps & McNamara, P.C.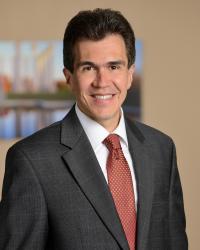 Ricardo Carvajal is a director at Hyman, Phelps & McNamara, P.C., a law firm based in Washington DC that specializes in FDA and related regulatory matters. From 2002 to 2007, he served as an Associate Chief Counsel at FDA, where he counseled the agency on a variety of food and dietary supplement-related enforcement and rulemaking activities.  Drawing on that expertise, he now counsels clients on managing inspections, responding to warning letters and other enforcement actions, resolving import detentions, and conducting product recalls.  He advises clients on the regulatory status of ingredients and finished products, and provides guidance on compliance with labeling and advertising requirements, as well as representation in advertising-related disputes. He also helps clients interpret and comment on the implementation of new requirements, such as those arising under the Food Safety Modernization Act.  He applies his subject matter expertise to corporate transactions, issuing opinions and conducting due diligence for acquisitions and initial public offerings.  He is a member of the American Bar Association, the Food and Drug Law Institute and the European Food Law Association.
---
Tara Lin Couch, Ph.D., Senior Director of Dietary Supplement and Tobacco Services, EAS Consulting Group, LLC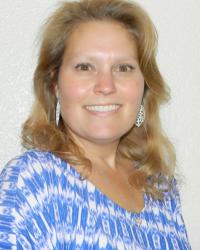 Dr. Couch is a Ph.D. Analytical / Organic Chemist with exceptional analytical abilities and over 25 years of diverse laboratory and regulatory experience in academic, field, contract, and manufacturing environments. She is a sought-after expert on issues pertaining to Quality Control in pharmaceutical, dietary supplement, and tobacco manufacturing facilities including the establishment of specifications and the development of well-organized, sophisticated laboratories. As a consultant, Dr. Couch has assisted numerous dietary supplement companies with the development, improvement, and implementation of strong Quality Systems that are scientifically sound, efficient, practical, and compliant with all FDA regulations. She also performs mock FDA inspections, gap-analyses, and contractor facility audits. In addition, Dr. Couch provides GMP and laboratory training via seminar, webinar, and on-site presentations.
---
Rend Al-Mondhiry, Senior Counsel, Amin Talati Upadhye, LLP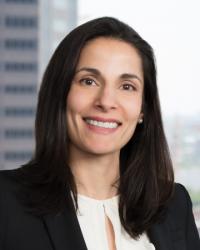 Rend Al-Mondhiry is Senior Counsel at Amin Talati Upadhye LLP in Washington, DC, where she advises clients in the dietary supplement, food, and cosmetic industries on a broad range of FDA and FTC regulatory and compliance matters. She is committed to helping her clients responsibly develop and market products, drawing on her years of experience advising the nation's leading dietary supplement and food companies on complex labeling, advertising, and ingredient issues. In her previous role as Associate General Counsel at the Council for Responsible Nutrition, Rend advocated on the industry's behalf numerous times before FDA, FTC, Congress, and state attorneys general. She has substantial experience initiating and defending challenges before the Council of Better Business Bureau's National Advertising Division, and has assisted companies with FDA import alerts and detentions, International Trade Commission matters, and Proposition 65 compliance.
---
Stephen M. Schmitz, MD, MPH, Co-Founder, Supplement Safety Solutions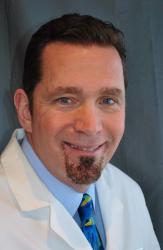 Stephen M. Schmitz, MD, MPH, is a board certified physician with nearly 20 years of experience in drug and dietary supplement safety.  After a family medicine residency, he established a hospital-based wellness center in Connecticut, and later worked in clinical occupational medicine. He co-founded Supplement Safety Solutions (SSS) with Dr. Hector Lopez. SSS offers consulting services to supplement companies to help them stay compliant with regulations and assure the safety of their products. To date, SSS has assessed over 80,000 individual supplement adverse event reports. Along with Drs. Lopez and Douglas MacKay, he authored an article on nutravigliance, which describes best practices for safety surveillance in the supplement industry. Dr. Schmitz earned his B.S. in Biology from Fairfield University, an M.D. from Rutgers Medical School, and his M.P.H. from the Boston University School of Public Health.