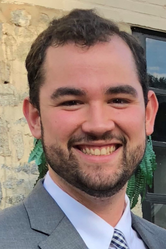 Membership Associate

202-204-7671 / aesteban@crnusa.org
Mr. Esteban is responsible for providing technical and administrative support to CRN's Membership department. He maintains the association's database and assists with its Online Wellness Library (OWL) as well. In his free time, he enjoys spending time hiking, baking bread, brewing beer, and watching Baltimore sports teams. He earned a Bachelor's degree in English Literature from the University of South Florida.