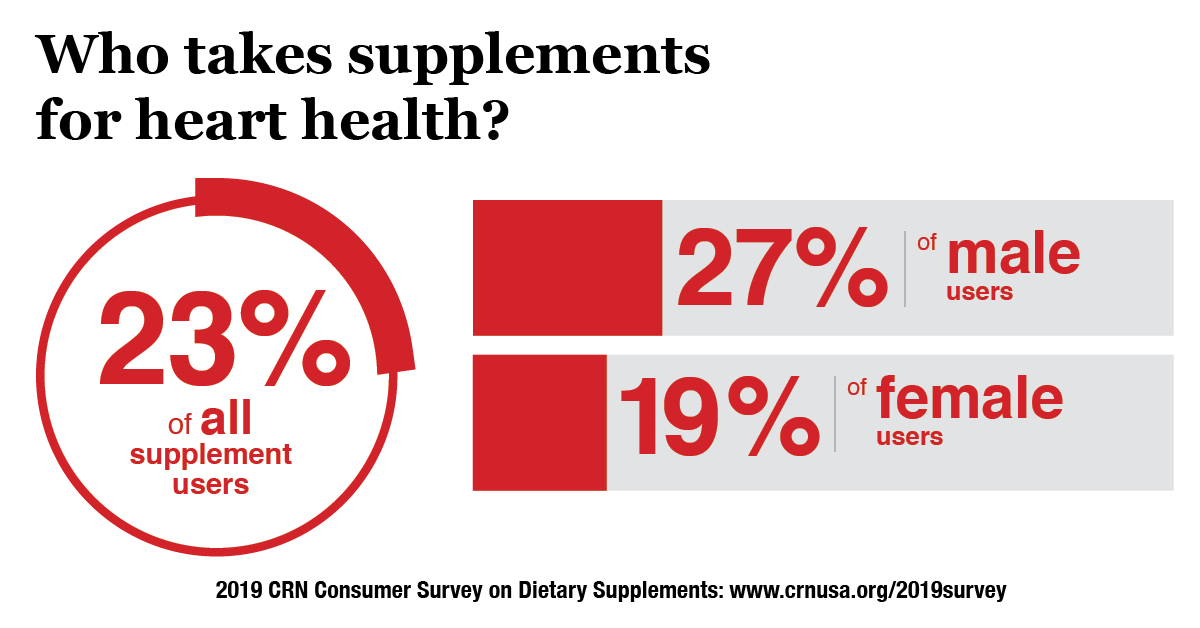 ---
---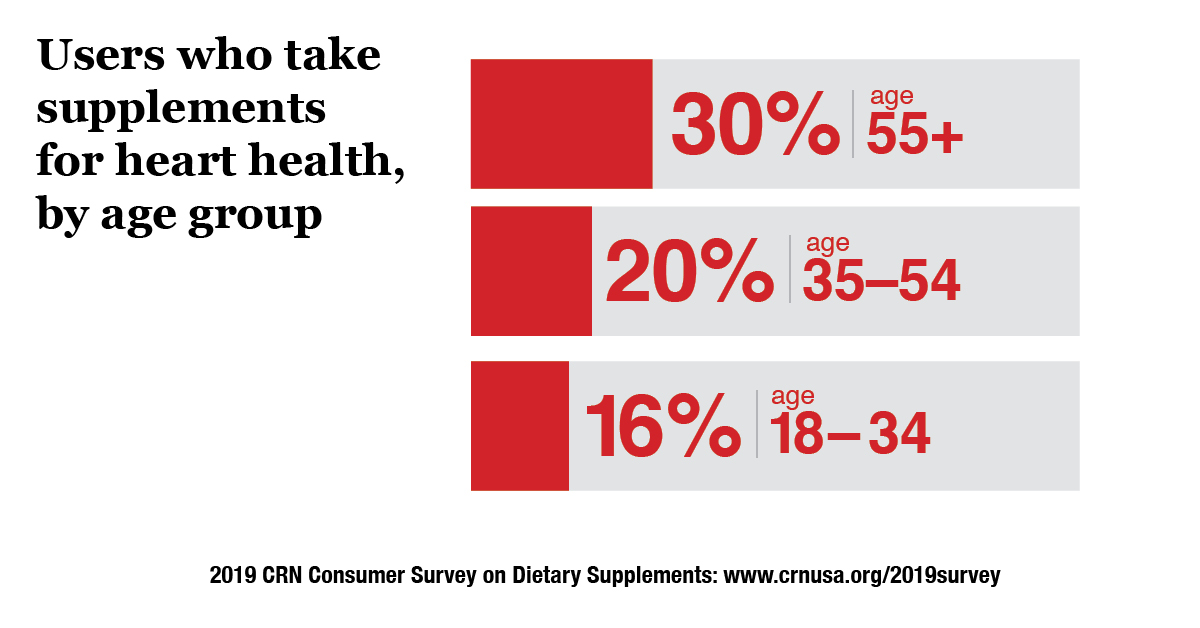 Help spread the word about the role supplements play in wellness
Download a ZIP file of images here or right click (CTRL+click on a Mac) on each of the images below to save individually, then share on your platforms with your stakeholders. Need assistance? Contact Gretchen Powers (gpowers@crusa.org). See additional shareable graphics on the healthy habits of supplement users here.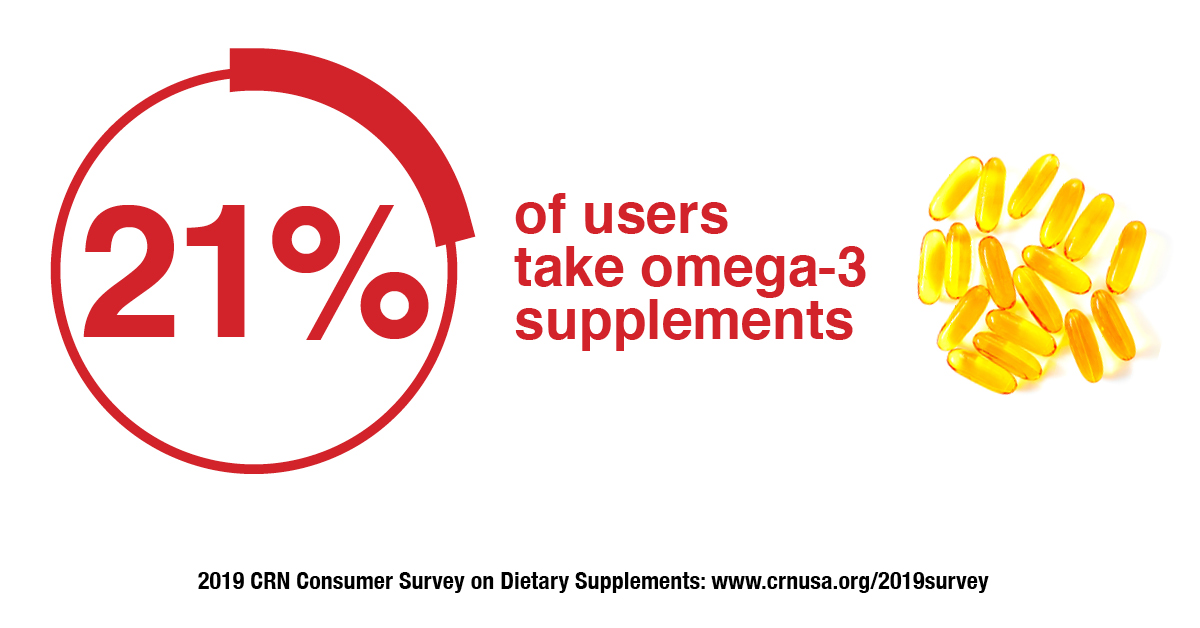 Benefits of omega-3 fatty acids for heart health
Decades of credible nutrition science demonstrating the beneficial role omega-3 fatty acids play in reducing the risk of cardiovascular disease.
Credible, peer-reviewed research has demonstrated that omega-3 fatty acids significantly reduce triglycerides and raise 'good' cholesterol, HDL, both of which are vital factors for maintaining a healthy heart. 
The US Food and Drug Administration, in reviewing the totality of evidence and recognizing the public health benefit, authorized two qualified health claims for omega-3 fatty acids—the first in 2004 for reduced risk of coronary heart disease, and the second in 2019 for reduction of blood pressure in the general population.
Omega-3 fatty acids are important nutrients obtained by eating fatty fish or taking dietary supplements. The recommendation of the 2015–2020 Dietary Guidelines for Americans is to consume eight or more ounces of seafood per week. Unfortunately, most Americans are not consuming that amount, causing our population to experience nutrient shortfalls. 
When taking into consideration the high safety profile of omega-3 fatty acid supplements, they are a prudent choice to ensure that consumers obtain adequate levels of this nutrient needed for good health.
Cardiovascular disease is a chronic and multifactorial condition, and consumers need to manage their expectations for the role that dietary supplements can play in reducing the risk of cardiovascular disease.
CRN recommends consumers at high risk or with a family history of cardiovascular disease talk with their cardiologist about cardioprotective measures available for reducing the risk of cardiovascular disease and whether dietary supplements are right for them. 
---
---