speakers
Conference Speakers
Click here to return to the agenda. 
Speakers in order of appearance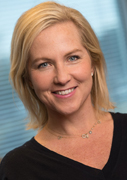 Allison Levy
CRN Conference Chair
Vice President & Chief Legal Officer, AdvoCare International, LP
Allison Levy serves as Executive Vice President and Chief Legal Officer. Throughout her 14-year tenure at AdvoCare, Allison has been instrumental in ensuring ethics and integrity remain the cornerstones of the company. Allison oversees multiple integral departments for AdvoCare including Legal, Business Ethics, Regulatory Affairs, Community and Government Relations, Corporate Communications and the newly minted International team. In addition, she serves as the company spokesperson. With a hands-on management style, Allison works closely with the field and executive committee to ensure a long future for AdvoCare and the more than 600,000 Independent Distributors who sell its products nationwide. Prior to joining AdvoCare, Levy served as in-house counsel for American Express in the Merchant Acquisition Division, while also working in private practice in the area of civil litigation.  Levy resides in Dallas, Texas with her husband and three sons.
---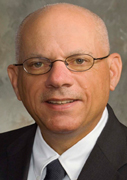 Stephen Ostroff, M.D.
Deputy Commissioner for Foods and Veterinary Medicine, FDA
Stephen Ostroff, M.D., is the Deputy Commissioner for Foods and Veterinary Medicine, a position he assumed in May 2016. In that role, he oversees the food and animal health activities of FDA, including FDA's responsibilities in the areas of food safety and nutrition, food labeling, food and color additives, cosmetics, dietary supplements, animal drugs and animal feed, and research to support the food and veterinary medicine mission of FDA.
Dr. Ostroff has also served as the acting FDA Commissioner on two occasions, from April 2015 to late February 2016 and again from January to May 2017.
Dr. Ostroff served as the FDA's Chief Scientist starting in February 2014. The Office of the Chief Scientist works closely with FDA's product centers, providing strategic leadership and support for FDA's regulatory science and innovation initiatives.
Dr. Ostroff joined FDA in 2013 as Chief Medical Officer in the Center for Food Safety and Applied Nutrition and Senior Public Health Advisor to FDA's Office of Foods and Veterinary Medicine.
Prior to that, he served as Deputy Director of the National Center for Infectious Diseases at the Centers for Disease Control and Prevention (CDC). At CDC Dr. Ostroff focused on emerging infectious diseases, food safety, and coordination of complex outbreak response. He retired from the Commissioned Corps of the U.S. Public Health Service at the rank of Rear Admiral (Assistant Surgeon General). Dr. Ostroff was also the Director of the Bureau of Epidemiology and Acting Physician General for the Commonwealth of Pennsylvania and has consulted internationally on public health projects in South Asia and Latin America.
Dr. Ostroff graduated from the University of Pennsylvania School of Medicine in 1981 and completed residencies in internal medicine at the University of Colorado Health Sciences Center and preventive medicine at CDC.
---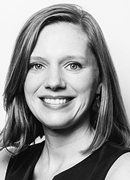 Katie Bond
Special Counsel, Kelley Drye & Warren LLP
Katie Bond provides regulatory counseling and litigation support in matters involving a variety of consumer products, including dietary supplements, foods, OTC drug products, cosmetics and sports equipment. Katie regularly reviews product labeling and advertising to determine compliance with federal regulations. As needed, she assists clients in identifying and working with well-credentialed, independent scientific experts to ensure that claims are properly substantiated.
Katie advises clients regarding the use of efficacy and health benefit claims, "green" marketing, "made in the USA" claims, social media and consumer, celebrity and expert endorsements. She has substantial experience in responding to FTC and state attorney general investigations.  She has assisted clients with consumer class action defense and initiating and responding to self-regulatory challenges before the National Advertising Division (NAD).
Recognized by Super Lawyers as a Washington, D.C. "Rising Star" and recommended in the US Legal 500 for her work in the Marketing & Advertising area, Katie is appreciated by clients and colleagues alike for her innovative approach to problem solving. Katie's practical intelligence is reinforced by her in-depth knowledge of the law and personal dedication to serving as an invaluable member of the firm's client teams.
---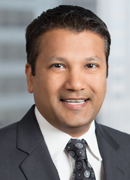 Ashish Talati
Partner, Amin Talati 
Ashish R. Talati leads Amin Talati & Upadhye's FDA practice and is one of the industry's foremost experts on FDA regulatory matters. Ashish primarily counsels clients on matters of regulatory compliance, helping them anticipate and address regulatory issues in their day-to-day business operations and strategic planning. He also advocates on their behalf before the FDA, FTC, Customs, USDA, DEA, and other federal agencies, and in court. Considered a creative and strategic partner by his clients, Ashish works with companies all over the globe and is a trusted advisor at every step of the product life cycle, including product formulation, safety and efficacy studies, product launch, and ongoing marketing and sales. Ashish frequently publishes articles and presents at webinars and conferences addressing industry and legal subjects of developing importance.
---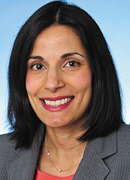 Rend Al-Mondhiry
Associate General Counsel, CRN
Ms. Al-Mondhiry provides legal counsel and advice to CRN's staff and members in the areas of legislation, regulatory compliance and advocacy, and international policy development with respect to dietary supplements and nutrition issues. She also advises the association on a variety of general business matters, including contract drafting, negotiation and review, non-profit and association governance issues, and general corporate matters affecting CRN, CRN-International, and the CRN Foundation. Previously, Ms. Al-Mondhiry worked as state legislative counsel for the Consumer Healthcare Products Association (CHPA) where she provided testimony and comments on legislative and regulatory proposals, drafted legislation and regulatory language and served as a policy expert in the area of food and drug law. Prior to joining CHPA, she worked at the American Speech-Language-Hearing Association, serving as the director of state legislative and regulatory advocacy. Ms. Al-Mondhiry received her BA from The George Washington University and her JD from Pennsylvania State University, Dickinson School of Law.
---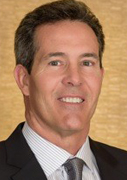 Jim Hyde
CRN Board Chairman
Vice President & General Manager, Balchem Human Nutrition & Pharma
---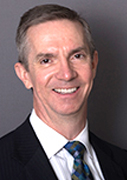 Steve Mister, Esq., CAE
President & CEO, CRN
Steve Mister has been President & CEO of the Council for Responsible Nutrition (CRN), the leading trade association for the dietary supplement industry, since 2005. Under his leadership, CRN has experienced increased membership every year, sharpened its strategic focus to advance the industry, and launched initiatives that center on increasing industry responsibility and consumer education. During Mr. Mister's 12-year tenure, CRN has been instrumental in enacting the adverse event reporting law for dietary supplements, the Designer Anabolic Steroid Control Act, and defeating several efforts in Congress that would have over-regulated dietary supplements, limiting consumer access. Mr. Mister led the association to launch the Supplement OWL, an industry-run online registry of dietary supplements and their labels. He is a member of the U.S. Chamber of Commerce's Association Committee of 100 and active in ASAE.
In addition to his role as President of CRN, Mr. Mister is also the President of the CRN Foundation that has housed several of the association's consumer education and self-regulatory programs. Among the Foundation's achievements are the creation of a highly successful consumer wellness education campaign (Life…supplemented), a program with the National Advertising Division of the Council of Better Business Bureaus to review supplement advertising, and a grant to Frost & Sullivan to produce an economic report on healthcare cost savings from the targeted use of specific supplements.
Prior to joining CRN, Mr. Mister served in several legal and legislative roles for over a decade at the Consumer Healthcare Products Association (CHPA), completing that tenure as Vice President and Associate General Counsel. Mr. Mister also worked as an attorney in the Washington, D.C. law firm Wiley, Rein & Fielding in the general litigation, government ethics, and federal election law practice groups, and had a stint on Capitol Hill as a media relations assistant for former U.S. Senator Charles McC. Mathias, Jr.
---
Rick Kingston, PharmD.
President, Regulatory & Scientific Affairs, Safety Call International
Dr. Rick Kingston is the President, Regulatory and Scientific Affairs at SafetyCall International P.L.L.C., a multidisciplinary healthcare firm academically affiliated with the University of Minnesota.  The firm is focused on providing consumer product manufacturers' services in the area of post-market medical surveillance, product safety review, and regulatory reporting support for adverse events.  His academic career spans more than 30 years at the University of Minnesota where he attained the rank of full Professor in the Department of Experimental and Clinical Pharmacology and currently serves as Clinical Professor, in the College of Pharmacy.  He is also an Adjunct Professor at the University of Mississippi, College of Pharmacy and National Center for Natural Product Research (NCNPR). He was the co-founder of the Minnesota Poison Control System and its Regional Poison Control Center where he served for 18 years.  He has published and presented extensively in the field of clinical toxicology, and serves on numerous scientific panels, advisory boards and non-profit professional organization scientific committees advising on issues of product stewardship, science and safety. His professional expertise spans the areas of consumer product post-market surveillance and safety assessment, natural product toxicology, clinical toxicology and pharmacology, injury prevention, poison control, and toxicology related regulatory policy.
---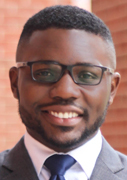 Michael Fraser
Director of National Data Services, American Association of Poison Control Centers
Michael Fraser is the Director of National Data Services at the American Association of Poison Control Centers (AAPCC). Mr. Fraser leads all components of The National Poison Data System (NPDS), a national database collating over 30 years of poison data from poison centers across the nation. Mr. Fraser's responsibilities include working with the nation's 55 poison centers, and various industry and government entities, to provide oversight and management of poison data. At the AAPCC, Mr. Fraser reinforces data quality standards by performing thorough quality assurance and quality check's for requested data, and ensures that all clients' data needs are met. Mr. Fraser's public health background spans across various sectors (federal government, non-profit, academic), focus areas (health policy, environmental health, & substance abuse data). Mr. Fraser received his Master of Public Health from Morehouse School of Medicine with a concentration in Health Policy and Management, and a Bachelor of Science in Health Science from Howard University.
---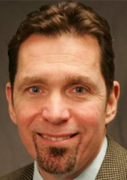 Stephen Schmitz, M.D., MPH
Co-Founder, Supplement Safety Solutions
Bio coming soon
---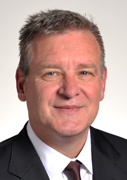 Scott Emerson
President, The Emerson Group
Scott Emerson has over 30 years experience with CPG companies including Johnson and Johnson, Unilever, and Novartis Consumer Health. He has held senior management positions in Fortune 500 companies within brand management, new business development, sales operations, and field sales.
He is the founder of The Emerson Group. The Emerson Group is a forward-thinking consumer products equity organization singularly focused on helping brands reach their maximum potential. Emerson Logistics is a consumer products logistics solutions provider. Emerson Marketing is an analytics and insights-based consumer products communications organization.
The Emerson Group, with its field sales infrastructure of 10 regional offices, manages CPG brands in excess of $3.8 billion, and holds equity positions with small and medium-size brands. It also operates internationally, providing partners in the European, South American and Asian Pacific regions with the expertise and infrastructure necessary to successfully operate in the U.S. market. The company provides a range of services including account headquarters and field sales. Emerson Healthcare is the industry's turnkey logistics solution, delivering on-time and complete shipments, single purchase orders for multiple products, single point of contact for multiple vendors, and reduced processing costs. Emerson Marketing partners with industry-leading experts to leverage data and shopper insights for clients, with up-to-the-minute category and brand information.
Emerson was recognized in 2015 as a Mass Marketing Executive Who Makes a Difference by Mass Market Retailers and in 2017, he received the Distinguished Alumni Award from his alma Mater, Texas State University.
---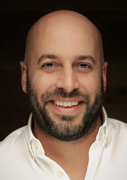 Zac Bensinger
Director, Health & Wellness, Walmart US eCommerce
(Jet.com & Walmart.com)
Zac has over 11 years experience in consumer retail strategy, brand development and marketing. Zac started at Jet.com early in its startup phase, leading the efforts to build out a unique health and wellness experience geared towards its core urban, millennial customers. Since the Walmart acquisition of Jet in August of 2016, Zac has led the integration and business development efforts of the health & wellness division across both the Jet.com and Walmart.com platforms. Within his role, Zac is leading the strategy for Walmart and Jet to become the health & wellness leader in eCommerce through development of strong brand and content partnerships, digital transformations that lead to a best in class online wellness experience, and seamless integration into the overall omnichannel retail future.
Prior to joining Jet.com, Zac worked at Walgreens developing their Owned Brands strategy for the healthcare division. Zac led a team that helped to develop the new brand guardrails, global sourcing, quality assurance parameters, new product development and category marketing efforts for the Walgreens brand. During his time at Walgreens, Zac was also able to lead the retail, sourcing, and brand integration efforts after the acquisition of Alliance Boots which allowed him to work closely with many global healthcare leads based in Hong Kong and London. Previously, Zac has also led the healthcare division categories at Meijer as a buyer and started his career at Target where he worked as a business financial analyst and on the corporate marketing teams.
Zac currently lives in the NYC metro area, and enjoys spending time flying airplanes, snowboarding, hiking, and golfing. He hold a bachelor's degree from the University of Michigan, Ann Arbor.
---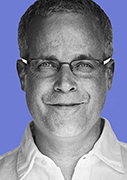 Yadim Medore
Founder & CEO, Pure Branding
Yadim is a recognized expert in the consumer and direct-to-practitioner supplement categories, having worked with over 25 leading brands in the industry, providing strategic consulting, market research and brand development.
Pure Branding recently developed the supplement industry's first consumer traceability program for Gaia Herbs, which as a critical component of their rebrand strategy, tripled sales in 4 years. In addition he has worked with Boiron, BioChem, Country Life, Designs for Health, Dr. Hauschka, Herb Pharm, Emerson Ecologics, MediHerb, MegaFood, NeoCell, Nordic Naturals, Organic India, Reserveage, Standard Process, Traditional Medicinals and Vitamin Angels.
Pure Branding recently published the Integrative Physician Market Landscape 2017: A RealPersona™ Segmentation Study of U.S. Integrative MDs and DOs. This groundbreaking research study includes data from 1,133 integrative MDs and DOs from 49 states, the largest pool of active integrative MDs and DOs ever surveyed for a landscape report. It provides valuable and actionable insights for companies and organizations looking for better ways to understand and engage with the growing community of integrative physicians who are advancing clinical care through the use of dietary supplements.
Yadim speaks regularly at conferences including Natural Products Expo East and West, Engredia, the Practitioner Channel Forum and the NBJ Summit, and writes a monthly column for Nutrition Industry Executive.
www.purebranding.com
---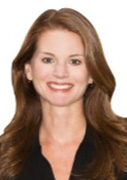 Nikki Yas
Chair, CRN's Consumer Survey Subcommittee
VP Marketing, Professional Brands, Atrium Innovations, Inc.
Nikki obtained her undergraduate degree in Nutrition Science at UC Davis, then went on to earn her masters degree in Nutritional Biochemistry from Tufts University. In 2007 she received her Massachusetts state nutrition license.
Nikki began her career path as an engineer in the biotech industry, working for Bayer Pharmaceuticals and Genetics Institute. During her post-graduate studies she conducted research at both Tufts and Boston University, studying the effects of hormone metabolism in postmenopausal women and the effects of strength training on metabolic markers and sarcopenia in senior subjects.
She joined Pure Encapsulations in 2002 formulating nutritional supplements.  After the company's purchase by Atrium Innovations in 2004 her role expanded into business development, which in turn led to her current position as the Vice President of Marketing for all professional brands at Atrium Innovations. In this capacity she is responsible for the global marketing and brand positioning of such industry leading brands as Pure Encapsulations, Douglas Laboratories, Pharmax, Genestra, Seroyal, Unda, Wobenzym, and Klean Athlete throughout North America, Europe, and Asia.
---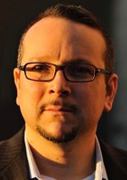 Bryce Hoffman
Author of "Red Teaming: How Your Business Can Conquer the Competition by Challenging Everything"
Bryce G. Hoffman is an author, speaker, strategic adviser, and management consultant who believes that individuals have the power to transform companies and cultures.
Hoffman wrote the bestselling book American Icon: Alan Mulally and the Fight to Save Ford Motor Company, which has become a manual for leaders who want to transform their companies. His highly anticipated new book, Red Teaming: How Your Business Can Conquer the Competition by Challenging Everything, was published in May 2017.
Red teaming is a system developed by the U.S. Military and intelligence agencies to make critical and contrarian thinking part of an organization's strategic planning process. Red Teams operate as specific divisions within an organization whose sole purpose is to stress-test strategies, identify missed opportunities, and expose hidden threats.
In 2015, Hoffman became the first and only civilian to graduate from the U. S. Army's Red Team Leader Program at the University of Foreign Military and Cultural Studies at Fort Leavenworth, Kansas.
Hoffman spent 22 years as a business reporter, covering Silicon Valley, the biotech industry in the San Francisco Bay Area and the automobile industry in Detroit. His work received numerous awards from the Society of Professional Journalists, the Society of American Business Editors and Writers, the Associated Press and the California Newspaper Publishers Association. He was also a three-time finalist for the Gerald Loeb Award, the most prestigious honor in business journalism.
Hoffman left journalism in 2014 to work as a consultant full-time, but he continues to write a column on leadership and business culture for Forbes.com. In addition, he appears regularly on television and radio shows in the United States and around the world, including the BBC, NPR, CNN, FOX, PBS, CBS, CNBC, Fox Business, Bloomberg, the CBC, RTÉ, Radio New Zealand, al Jazeera, Deutschland radio and other local, national and international networks.
A native of California, Hoffman majored in Anthropology and Philosophy at San Francisco State University and later completed a fellowship in economics at the California State University in Hayward. He now resides with his wife in Fenton, Michigan.
---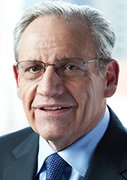 Bob Woodward
Two Time Pulitzer Prize-Winning Journalist and Editor of the Washington Post
Former CIA director and Secretary of Defense Robert Gates wished he'd recruited Woodward into the CIA, "His ability to get people to talk about stuff they shouldn't be talking about is just extraordinary and may be unique."
Therein lays the genius of Bob Woodward – a journalistic icon who gained international attention when he and Carl Bernstein broke the deeply disturbing news of the Watergate scandal. The book they wrote - All the President's Men - won a Pulitzer Prize.
Watergate's theme of secret government is a common thread throughout Woodward's career that spawned 18 books – all went on to become national bestsellers – 12 of them #1 - more than any other contemporary nonfiction author. In the process Woodward became the ultimate inside man. No one else in political investigative journalism has the clout, respect, and reputation of Woodward. He has a way of getting insiders to open up - both on the record and off the record – in ways that reveal an intimate yet sweeping portrayal of Washington and the budget wrangling, political infighting, how we fight wars, the price of politics, how presidents lead, the homeland security efforts, and so much more. His work is meticulous and draws on internal memos, classified documents, meeting notes and hundreds of hours of interviews with most of the key players, including the president.
As a speaker, Woodward pulls the curtain back on Washington and its leaders to captivate audiences with stories that are sometimes surprising, at times shocking, and always fascinating. He blends stories that are both up to the minute and from the past (to provide historical context). Woodward speaks as he writes - crisp and concise – and helps people get behind the spin to understand what's really going on in the halls of power in an age of 24-hour news, social media, and snarky politics.
Professionally, Bob Woodward is currently associate editor for The Washington Post where he's worked since 1971. He has won nearly every American journalism award, and the Post won the 1973 Pulitzer Prize for his work with Carl Bernstein on the Watergate scandal. In addition, Woodward was the main reporter for the Post's articles on the aftermath of the September 11 terrorist attacks that won the National Affairs Pulitzer Prize in 2002. Woodward won the Gerald R. Ford Prize for Distinguished Reporting on the Presidency in 2003.
The Weekly Standard called Woodward "the best pure reporter of his generation, perhaps ever." In 2003, Al Hunt of The Wall Street Journal called Woodward "the most celebrated journalist of our age." In listing the all-time 100 best non-fiction books, Time magazine has called All the President's Men, by Bernstein and Woodward, "Perhaps the most influential piece of journalism in history."
Woodward has co-authored or authored twelve #1 national best-selling non-fiction books. They are: All the President's Men (1974) and The Final Days (1976), both Watergate books, co-authored with Bernstein. The Brethren: Inside the Supreme Court (1979) co-authored with Scott Armstrong, Wired: The Short Life and Fast Times of John Belushi (1984), Veil: The Secret Wars of the CIA 1981-87 (1987), The Commanders (1991), The Agenda: Inside the Clinton White House (1994), Shadow: Five Presidents and the Legacy of Watergate (1999), Bush at War (2002), Plan of Attack (2004), State of Denial: Bush at War Part III (2006), and Obama's Wars (2010). Woodward's other national bestselling books: The Secret Man: The Story of Watergate's Deep Throat (2005), The Choice (1996), Maestro: Greenspan's Fed and the American Boom (2000), The War Within: A Secret White House History 2006-2008) (2008), The Price of Politics (2012) and The Last of the President's Men (2015). Newsweek magazine has excerpted six of Woodward's books in headline-making cover stories; "60 Minutes" has done pieces on seven of his books; three of his books have been made into feature films.
Woodward was born March 26, 1943 in Illinois. He graduated from Yale University in 1965 and served five years as a communications officer in the U.S. Navy before beginning his journalism career at the Montgomery County (Maryland) Sentinel, where he was a reporter for one year before joining the Post.
---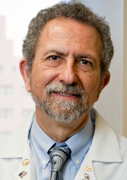 Jeffrey B. Blumberg Ph.D., FASN, FACN, CNS-S
Professor, Friedman School of Nutrition Science and Policy, Senior Scientist, Antioxidants Research Laboratory, Jean Mayer USDA Human Nutrition Research Center on Aging, Tufts University
Dr. Jeffrey Blumberg is a Professor in the Friedman School of Nutrition Science and Policy and also serves as the Senior Scientist in the Antioxidants Research Laboratory at the Jean Mayer USDA Human Nutrition Research Center on Aging at Tufts University. His research is focused on the biochemical basis for the role of antioxidant nutrients and their dietary requirements in promoting health and preventing disease during the aging process via changes in status of oxidative stress, glucoregulation, and inflammation. He has published more than 400 scientific articles and serves on the editorial boards of several scientific journals. Dr. Blumberg was included in 2015 Thomson Reuters' List of the World's Most Influential Scientific Minds (top 1% of cited researchers in his field, 2002-2014). In 2016, he was the recipient of the ASN Mary Swartz Rose Senior Investigator Award for outstanding research on the safety and efficacy of bioactive compounds for human health. Dr. Blumberg also participates in activities relevant to the incorporation of sound nutrition science into public health policy and has served as a member of the Workshop on Health Promotion and Aging in the office of the U.S. Surgeon General, Sports Medicine Committee of the U.S. Olympic Committee, Consultation on Preparation and Use of Food-Based Dietary Guidelines for the WHO/FAO, Food Advisory Committee of the FDA, and other committees.
---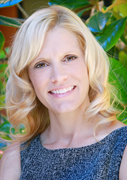 Angie Rodgers
President & CEO, Association of Arizona Food Banks
The Association of Arizona Food Banks is a non-profit membership organization, representing five large food banks that distribute food statewide to more than 1,000 sites.  As the President and CEO, Angie is responsible for childhood hunger programs, transportation of produce and other foods, advocacy and the overall strategic direction and management of the anti-hunger organization. 
Rodgers brings more than 20 years' experience in public policy research and advocacy focusing on human services. Prior to joining AAFB, Rodgers served in various capacities for the Arizona Department of Economic Security (DES), improving child and family welfare services through advocacy and policy initiatives, community-based partnerships, interagency coordination, and grant application and administration. 
Rodgers was Governor Napolitano's Human Services Policy Advisor serving as the liaison between the Governor and DES and the Department of Juvenile Corrections. In this role, she was instrumental in development of high-level child and family welfare services policy and budget negotiation for nearly $750 million in state resources. Additionally, she directed the state task force on the Earned Income Tax Credit, which lifted thousands of Arizonans out of poverty.  
She earned her Master's Degree in Social Work at Arizona State University and Bachelor's Degrees in Criminology and Sociology from the University of Kansas.
---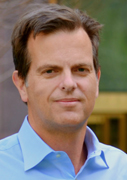 Stephen Wunker
Author, Consultant & Entrepreneur
Steve Wunker led development of one of the world's first smartphones, has built and sold several successful businesses, and advises companies worldwide on creating and executing bold plans for growth. His speaking engagements in over a dozen countries have energized and enabled enterprises to find new ways to succeed.
Steve is a noted author, having published Capturing New Markets: How Smart Companies Create Opportunities Others Don't, named one of the five Best Business Books of 2011. His new book is Jobs to be Done: A Roadmap for Customer-Centered Innovation. He also writes for Forbes, Harvard Business Review, The Financial Times, and other major outlets. Steve's media appearances include Bloomberg and BBC television, and he has been a guest lecturer at Dartmouth's Tuck School of Business.
As a leading consultant on growth and innovation for the past dozen years, Steve was a long-term colleague of Harvard Business School Professor Clayton Christensen in building up his innovation consulting practice. He has co-written two articles with Professor Christensen and helped to put together his book on healthcare The Innovator's Prescription. He also spent several years consulting at Bain & Company in their Boston and London offices. He founded New Markets Advisors in 2009 and advises innovative companies across industries, including Nestlé, Boston Scientific, Cognizant, and Nike.
As an entrepreneur and corporate venturer, Steve has been a pioneer in the development and use of smartphones. He led the team creating one of the first, in the late 1990s, and since then he created trailblazing companies in mobile marketing, commerce, and social networking. Steve's international experience is vast, and his companies have been based in the US, UK, Netherlands, South Africa, Zambia, and India.
Steve has an MBA from Harvard Business School, a Master's of Public Administration from Columbia University, and a BA from Princeton University.
---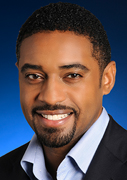 André Branch
President, Direct to Consumer, The Nature's Bounty Co.
André Branch joined The Nature's Bounty Co. in April 2015 as Chief Marketing Officer in the Consumer Products Group. In May of 2016 he was promoted to President, E-Commerce, leading The Nature's Bounty Co.'s consumer-facing business, Puritan's Pride.

As President of E-Commerce, André is leading the strategic charge of extending The Nature's Bounty Co.'s leadership position in online commerce, including through a new online channel, Vitamins.com.  He has also played a critical role in evolving the company's technology and supply chain capabilities to create enhanced consumer engagement and a robust customer service experience.
In his prior role as CMO, he successfully remodeled and upgraded the company's marketing skillset, significantly contemporizing the approach, capabilities and brand-building philosophy.

André brings 20 years of brand-building, e-Commerce, sales, and general management experience to the role. He joined The Nature's Bounty Co. from L'Oréal, where he held leadership positions in sales and marketing.  One of his most notable achievements was overseeing the most successful men's luxury fragrance launch in recent history: Ralph Lauren Polo Red. Prior to L'Oreal, André led domestic and global marketing teams across a variety brands at Diageo, Plc, the world's largest premium beverage alcohol company, as well as at Kraft Foods North America. He holds an MBA from the Ross School of Business at the University of Michigan, Ann Arbor and is a certified public accountant in the state of Maryland. His passions for wellness include Brazilian Jiu Jitsu, Running, and Muay Thai.
---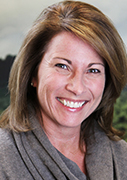 Jean Lizotte
Vice President, Brand, MegaFood 
Jean Lizotte is Vice President of Brand at FoodState, Inc. Makers of MegaFood and INNATE Response dietary supplement brands, leading the company's marketing, product development and regulatory functions. Jean has more than 25 years' experience in marketing of consumer packaged goods in various categories including: home decor, children's entertainment/gaming, pet and currently dietary supplements. Her work includes Corporate Strategy, Brand Management, and New Product Innovation. Jean resides in Massachusetts with her husband and two children.
---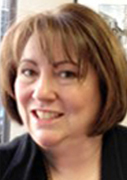 Judy Blatman
Senior Vice President, Communications, CRN
Ms. Blatman has over 25 years experience in the communications field, including expertise in issues management, lifestyle consumer marketing, crisis communications and development and execution of results-oriented publicity campaigns. She has worked in the consumer/health group of a large international public relations agency (Manning, Selvage & Lee), led public relations efforts for a luxury resort company (Princess Hotels International, Inc.), and managed communications efforts for an alcohol industry trade association (Distilled Spirits Council). At CRN, she is responsible for overseeing the development and execution of the association's overall strategic communications efforts, and she managed the award-winning Life…supplemented consumer wellness initiative. Ms. Blatman serves on the CRN Foundation Board. She has a B.A. in English from the University at Albany (SUNY), New York.
---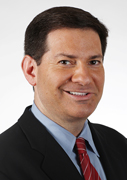 Mark Halperin
Senior Political Analyst, NBC News and MSNBC
Mark Halperin has covered every American election since 1988. He is a creator, executive producer and co-host of Showtime's political documentary series that followed the 2016 presidential campaigns, The Circus, which returned in early 2017 to cover the Trump Administration and the nation's reaction to it. Halperin is also a senior political analyst for NBC News and MSNBC, and appears regularly on both channels, including on MSNBC's Morning Joe and Today. He served as managing editor of Bloomberg Politics and host of Bloomberg TV and MSNBC's With All Due Respect during the 2016 election cycle, and is the most frequent guest in the history of PBS' Charlie Rose.
Prior to joining Bloomberg in 2014, Halperin served as editor-at-large and senior political analyst for TIME, covering politics, elections and government for the magazine and TIME.com. He was also the creator and author of TIME.com's "The Page," a news and analysis tip sheet reporting on current political stories, campaign ads, TV clips, videos and campaign reactions from every news source, along with Halperin's own analysis.
He is the co-author of New York Times bestsellers Double Down: Game Change 2012 (2013) and Game Change: Obama and the Clintons, McCain and Palin, and the Race of a Lifetime (2010); author of The Undecided Voter's Guide to the Next President (2007); and co-author of The Way to Win: Taking the White House in 2008 (2006).
HBO Films adapted Game Change, which received wide acclaim, for a movie, which debuted in March 2012 to an impressive 2.1 million viewers, making it one of HBO's most-watched original movies ever. The film won five Emmy Awards and three Golden Globes, including outstanding TV movie or miniseries.
Halperin is at work on the third Game Change installment, scheduled for publication in early 2018. HBO has also acquired the rights to the forthcoming book, for a planned mini series.
Prior to joining TIME in April 2007, Halperin worked at ABC News for nearly 20 years, where he covered five presidential elections and served as political director from November 1997 to April 2007. In that role, he was responsible for political reporting and planning for the network's television, radio and Internet coverage. He also appeared regularly on TV and radio as a correspondent and analyst, contributing commentary and reporting during election night coverage, presidential inaugurations, and State of the Union speeches.
At ABC, Halperin reported on every major American political story, including working as a full-time reporter covering the Clinton presidential campaign in 1992 and the Clinton White House. He also covered major non-political stories, such as the O.J. Simpson criminal trial and the Oklahoma City bombing.
Additionally, Halperin founded and edited "The Note" on abcnews.com, which was characterized as the most influential daily tip sheet in American politics by publications including The New Yorker, The New York Times, The Wall Street Journal and Vanity Fair.
Halperin received his BA from Harvard University and resides in New York City with his wife Karen Avrich and their son, James.
---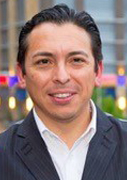 Brian Solis
Digital Analyst, Business Strategist, Futurist, and Best-selling Author
Brian Solis is Principal Analyst and Futurist at Altimeter, the digital analyst group at Prophet and a digital anthropologist who studies disruptive technology and its impact on business and society. He is also a world-renowned keynote speaker who has earned accolades from organizers, audiences and media alike.
Additionally, Brian is an award-winning author of seven best-selling books including X: The Experience When Business Meets Design, What's the Future of Business (WTF) and The End of Business as Usual. 
In his presentations, reports and books, he sets out to humanize technology's effect on industries, markets and people. Brian's current research and speaking topics provide leading (and approachable) insight into top business trends such as digital transformation, corporate innovation, customer experience design, corporate culture 2.0 and "the future of" industries/markets, tech and human behavior. 
With a loyal online audience of over 600,000 people online, his work makes him a sought-after thought-leader to Fortune 500 brands, celebrities and startups.
As a globally sought-after speaker, Solis shares his vision, experience and passion at conferences and corporate events to help audiences understand what's driving change, what's next and what to do about it. His approach is not over the top or in your face, nor is it bullet-driven or too technical. He customizes each presentation based on the audience and their expectations and daily challenges in an engaging, entertaining and inspirational way. People leave his sessions bursting with ideas!
Brian's blog is consistently named as a leading marketing and business blog around the world.
Brian also hosts Revolution, a popular online video series that examines technology, trends and best practices and introduces viewers to the thought leaders who are blazing the trail. Guests have included Katie Couric, Mark Burnett, Shaq, Billy Corgan, and Guy Kawasaki.