Conference speakers
Conference Speakers
The Conference: CRN's Annual Symposium for the Dietary Supplement Industry kicks off with a reception Tuesday night, Oct. 16, with sessions beginning Wednesday, Oct. 17, continuing Thursday morning (recreational activities Thursday afternoon), and closing with sessions the morning of Friday, Oct. 19. This year's speakers are listed below in alphabetical order, additional speakers may be added. Click here to return to the agenda. 
---
Anthony Almada 
Co-founder and CEO, Council for Science & Innovation of Cannabis and Cannabinoids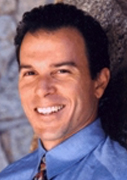 Bio coming soon. See Anthony on LinkedIn...
---
Gisele Atkinson 
Vice President, Quality & Technical Affairs, Council for Responsible Nutrition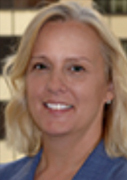 Ms. Atkinson serves as a resource for CRN's member companies seeking advice on their quality control programs. As part of the Scientific & Regulatory Affairs department at CRN, she assists CRN members with understanding and complying with federal cGMP regulations and other regulatory requirements. She has more than 15 years of experience in quality control and management, having served in management positions for a number of dietary supplement companies, including Renew Life Formulas, New Chapter, and SwissCaps. Ms. Atkinson has a B.S. in Microbiology with a minor in Biotechnology from the University of Guelph in Ontario, Canada.
---
Scott Bass
Partner, Sidley Austin LLP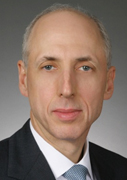 Scott Bass heads Sidley Austin's Global Life Sciences team, coordinating pharmaceutical, medical device, food and dietary supplement matters in the United States, Europe and Asia. He is ranked internationally among the top authorities on FDA-related enforcement and regulatory issues, and has led audits and investigations involving off-label promotion, pharmacovigilance, PDMA, GMP, and fraud and abuse issues, as well as DEA and FTC matters. Scott has also acted as an expert on an EU Commission panel, an advisor on new China drug and device legislation and as an advisor on an FDA dietary supplement website.
Scott has represented such companies as Bayer, Genentech, Colgate Palmolive, Allergan, Novartis, Cargill, Herbalife and Roche in a number of regulatory or enforcement matters. His experience includes:
Establishing the firm's stand-alone comprehensive food and drug regulatory practices in Brussels and China
Leading many of the firm's FDA/healthcare investigations and audits for high-profile life sciences companies
Advising pharmaceutical, biological, medical device and food clients on Good Manufacturing Practice (GMP), Good Clinical Practice (GCP) and Quality System Regulation (QSR) matters across three continents
Advising the Shanghai Institute for Food and Drug Safety in China on the formulation of new drug and device laws
Leading dietary supplement and functional food analyses for top multinational companies
Teaching GMP training in China
Scott's work defending and advising clients and governments has earned him a leading status in numerous industry publications. According to Chambers USA, "The 'phenomenal' Scott Bass leads the firm's global life sciences group and is recognized for his strengths in the regulatory enforcement sphere, routinely handling investigations involving off-label promotion, fraud and abuse, and pharmacovigilance." Clients say: "He is very available, very experienced and gives very wise advice." Chambers previously reported that: he "wins plaudits for being 'highly responsive to client needs,'" and has "a lot of depth in good manufacturing practices and international law." He is recognized as one of The Best Lawyers in America in FDA Law (2013–2019 editions); is "regarded as one of the pre-eminent authorities on FDA enforcement" by Who's Who Legal; was recommended in the "Healthcare: Life Sciences" category in The Legal 500 United States 2013 and 2017 and was named an "Outstanding Advisor" by the publication. Scott was the only Life Sciences lawyer with leading rankings in both the "Government Enforcement and Investigation" and "Regulatory" categories in PLC's surveys of leading Life Sciences lawyers worldwide, since 2006.
Scott is featured again as a "Life Sciences Star" in the 2016 edition of LMG Life Sciences. He was inducted into the Hall of Fame for both his outstanding FDA and Government Enforcement work in the second edition of LMG Life Sciences 2013. On several occasions, BTI Consulting, on the basis of a survey of Fortune 1000 companies, has named Scott as a member of the BTI Client Service All-Star Team for law firms (one of the top five U.S. lawyers recognized by BTI as "MVP: Truly Outstanding" in 2007). Sidley's FDA practice also received a first-tier national ranking in the U.S. News – Best Lawyers® "Best Law Firms" 2014 rankings. Washingtonian magazine included Scott again on its 2015 list of Washington's Best Lawyers as one of the region's "best legal minds" in the area of Food & Drug Law. In addition, Scott is recognized in the 2016 edition of Who's Who Legal: Life Sciences, and as a Local Litigation Star in Benchmark Litigation for 2017.
---
Mark Blumenthal 
Founder & Executive Director, American Botanical Council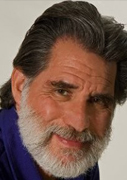 Mark Blumenthal is the Founder and Executive Director of the American Botanical Council (ABC), an independent, nonprofit research and education organization dedicated to providing education using science-based and traditional information to promote responsible use of herbal medicine and related preparations from beneficial plants and fungi. He is the Editor-in-Chief and Publisher of HerbalGram, an award-winning international, peer-reviewed quarterly journal, the contents of which reflect the educational goals of ABC. For six years he was an Adjunct Associate Professor of Medicinal Chemistry at the University of Texas at Austin, College of Pharmacy, teaching a course on herbal products in today's pharmacy. Mark served as Co-Founder and former Vice-President of the Herb Research Foundation (HRF), a nonprofit research organization. When he was formerly in the herb industry over 25 years ago, he was President of the Herb Trade Association, the former organization that represented the interest of the herb industry in the 1970s and was a founding board member of the American Herbal Products Association (AHPA).
He is the senior editor of the English translation of The Complete German Commission E Monographs—Therapeutic Guide to Herbal Medicines, a rational system for evaluating the safety and efficacy of herbal medicines. This publication was ranked second of the medical books published in 1998. Mark is also the senior editor of The ABC Clinical Guide to Herbs, a reference book and former continuing education module, and co- author of ABC's forthcoming reference book on solvents used in botanical extracts. He is also the Director of the ABC-AHP-NCNPR Botanical Adulterants Program, an international consortium of industry, analytical laboratories, nonprofit research societies, trade associations et al. that are dedicated to educating industry about the problems associated with accidental and intentional adulteration of botanical raw materials, extracts, and essential oils.
Mark has appeared on over 600 radio and television shows and has written over 700 articles, reviews and book chapters for many major publications. He has been a leader in the concern for more rational regulations of herbal and natural product manufacturing, and education on plant-based medicines for over 40 years.
---
Mike DeBiasi 
Conference Chair, Vice President/General Manager, U.S. Nutritionals and Digestive Health, Bayer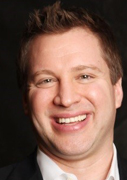 Mike DeBiasi serves on Bayer's North American Consumer HealthCare Leadership Team as the Vice- President and General Manager of US Nutritionals and Digestive Health. In this role, Mr. DeBiasi and his team are responsible for growing some of the category's most iconic brands, such as One-A-Day & Flintstones Vitamins, MiraLAX, Phillips, and Alka-Seltzer.   Prior to this role, Mr. DeBiasi led Claritin as the VP of Marketing, building on the brand's position as the #1 Allergy brand in the United States.
Prior to Bayer, Mr. DeBiasi's experience included both turning around businesses in decline and accelerating successful brands. In 2008, Mr. DeBiasi joined Welch Foods as the Director of Innovation with responsibility for the creation of Welch's new product pipeline.  In this role, he also led the development and execution of a new corporate growth strategy.  Subsequently, Mr. DeBiasi led Welch's core Juice and Jelly businesses and was successful in helping return the company to profitability.
Prior to Welch's, Mr. DeBiasi was the Director of Marketing for Castrol Motor oil and drove Retail share leadership in the category.
Mr. DeBiasi graduated from the University of Notre Dame with a Bachelor's degree in Chemical Engineering.  He also holds a Masters in Business Administration from Northwestern's Kellogg School of Business with a dual concentration in Finance and Marketing.  Mr. DeBiasi is a proud husband and father of two children, Alex and Annalise.  Outside of work and home, Mr. DeBiasi is an avid Notre Dame football fan and long retired amateur boxer.  He currently serves on two boards – the Council for Responsible Nutrition (CRN) as an Executive Committee and Board member and as the Board Vice-President of Celebrate the Children, a non-profit school in Denville, NJ for children with special needs.
---
Mike Finamore
President, Governance Board, Global Retailer and Manufacturer Alliance (GRMA); CEO, Gemini Pharmaceuticals, Inc.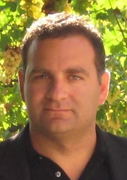 Mr. Michael Finamore is the CEO of Gemini Pharmaceuticals, Inc., a contract manufacturer of both dietary supplements and OTC (Over-The-Counter) pharmaceuticals. Under his strategic vision and stewardship, Gemini enjoys robust growth and expansion with an unsurpassed reputation for quality and value. Emphasizing solid dose R&D and product development, Gemini produces more than 12-billion unit doses of dietary supplements and OTC drugs annually, serving all domestic trade channels and more than eighty (80) countries worldwide.
Mr. Finamore has also been selected as the inaugural President of the Governance Board of the GRMA (Global Retailer & Manufacturer Alliance). The GRMA is a member-based organization chartered to strengthen quality and safety throughout the supply chain, with broad industry support of more than 30 major retailers, leading quality certification bodies and manufacturers. Aligned and compliant with the American National Standards Institute design specifications, the GRMA manages the harmonized  ANSI-accredited standard (NSF/ANSI 455) to be utilized by industry and all auditing bodies handling  OTC Drugs, Dietary Supplements, Cosmetics and Medical Devices. Publication of the ANSI standards is anticipated for late 2018.
Additionally, Mr. Finamore serves as the Vice Chairman of the Joint Committee for NSF/ANSI Standard 455-4, which is the balanced consensus body responsible for the development and the revision of all OTC drug standards under NSF/ANSI 455.
Previously, Mr. Finamore was an Assistant District Attorney for the State of New York (Suffolk County), handling both high-profile cases and numerous jury trials, and he continues to be admitted to the NYS Supreme Court as well as the United States Supreme Court. Moreover, Mr. Finamore is a standing member of the American Bar Association as well as the NYS Bar Association, Food and Drug Law Committee.
Mr. Finamore also is the executive editor of key industry white papers and frequent expert contributor to important industry publications, such as Natural Products INSIDER.
---
Trish Flaster
 Executive Director, Botanical Liaisons, LLC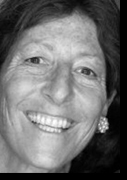 Bio coming soon. See Trish on LinkedIn...
---
Miriam Guggenheim 
Parnter, Covington & Burling LLP
Bio coming soon. See Miriam on LinkedIn...
---
Trinanjan Gupta 
Founder & Managing Partner, DreamWeaver & TagOne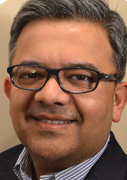 Trinanjan Gupta (TJ) is the Founder & Managing Partner at DreamWeaver LLC, a niche technology solutions company 100% focused on providing answers to complex Supply Chain transparency challenges in the Pharmaceutical, Dietary Supplements, Food and other similar Industries.
TJ is an accomplished Industry Leader & Entrepreneur who has successfully created and led businesses, both as part of big Global organizations and outside of them. He is an acknowledged thought leader when it comes to uniquely using technology to solve business problems in the areas of Supply Chain Transparency, Serialization & Product Traceability, Regulatory Compliance & Logistics. With DreamWeaver's newly launched initiative TagOne, TJ is leading his team to create Supply Chain Transparency solutions of the future by leveraging cutting-edge technologies like Blockchain, Cloud, AI & IoT.
A natural problem solver, TJ has over 20 years of Industry experience playing leadership roles across the board in areas as diverse as Business Consulting, New Practice Development, Sales, Solution Architecting and Program Management. His experience spans multiple Industries like Automotive, Pharmaceuticals, Hi-Tech, Medical Devices, Food, Supplements & Chemicals where he has been involved in numerous business transformation programs helping companies create & execute successful transformation initiatives.
Prior to founding DreamWeaver, TJ served in leadership roles with organizations like SAP America & Satyam Computer Services. He has an MBA with a dual specialization in Marketing/Systems and an undergraduate degree in Mechanical Engineering.
---
Jim Hamilton 
President & CEO, Neptune Wellness Solutions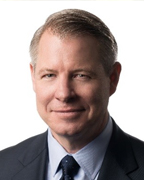 Bio coming soon. See Jim on LinkedIn...
---
Jim Hyde 
Vice President and General Manager, Balchem Human Nutrition and Pharma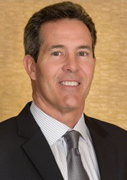 Bio coming soon. See Jim on LinkedIn...
---
Allison Levy
Executive Vice President & Chief Legal Officer, AdvoCare International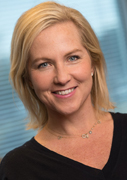 Bio coming soon. See Allison on LinkedIn...
---
Skye Lininger 
President of Dietary Supplements, TraceGains, Inc.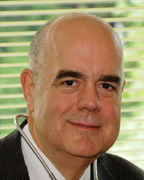 Dr. Skye Lininger is the President of Dietary Supplements, TraceGains, Inc. Prior to his company being acquired by TraceGains, he was the co-founder and CEO of Healthnotes, Inc., the creators of Vitature. He has more than 20 years' experience bringing software to market in the dietary supplement industry. Dr. Lininger practiced as a chiropractor for ten years and holds an MBA from the University of Oregon. He has served as Board Chair for both Bastyr University and Western States Chiropractic College; he is a former member of the Executive Committee of Portland Center Stage, and currently serves on the board of Pulse Health, an innovative medical device company.
---
Rita McGrath, Ph.D. 
Top Business Strategist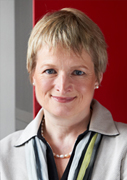 Rita McGrath, Ph.D., is a globally recognized management thinker and one of the world's leading experts on strategy and growth in uncertain and volatile business environments. The author of The End of Competitive Advantage: How to Keep Your Strategy Moving as Fast as Your Business and Discovery Driven Growth: A Breakthrough Process to Reduce Risk and Seize Opportunity, audiences value her rare ability to connect cutting edge research to practical business problems. She offers a bold new set of principles for succeeding in our rapidly changing world and presents a fresh strategy playbook. 
McGrath is recognized the world over for her expertise. She is consistently ranked in the Top 10 of Thinkers50 business gurus and received the #1 Achievement Award in Strategy in 2013. She has been recognized as one of the top 10 business school professors to follow on Twitter, and the Huffington Post named her one of its 2014 "100 Must Follow" accounts. She was also cited as one of the nine most disruptive thinkers in business by CIOmagazine. McGrath appears regularly on television and is often cited in the press, including the Wall Street Journal, the New York Times, Financial Times, Businessweek, Fast Company, and Inc, where she authors a regular column, "The Entrepreneurial Strategist." She also regularly attends the World Economic Forum in Davos.
Acclaimed Business Author. The End of Competitive Advantage takes on the concept of sustainable competitive advantage—once a necessary part of strategy, now an increasingly obsolete and unrealistic goal for most firms. McGrath believes the new path to winning means capturing opportunities fast, exploiting them decisively, and then moving on quickly once they are exhausted. In 2013, The End of Competitive Advantage was recognized by Strategy+Business as the No. 1 business book of the year and was also named the No. 1 general business book by 800CEOREAD.
McGrath has also authored three other books. Discovery Driven Growth was heavily endorsed by business thought leaders and named one of Businessweek's best design and innovation books. Her methodology for planning (originally published in a best-selling Harvard Business Review article) was cited as an antidote to "innovation killers." Her other books are The Entrepreneurial Mindset and MarketBusters: 40 Strategic Moves that Drive Exceptional Business Growth, which was named one of the best business books of 2005 by strategy+business and featured at a Microsoft CEO Summit.
McGrath has been published in leading academic journals, such as the Harvard Business Review, Strategic Management Journal, and Academy of Management Review. Her best-selling HBR article "Discovery Driven Planning" is recognized now as an early articulation of today's "lean" startup movement.
History and Expertise. She is an associate professor of management at Columbia Business School and a fellow of the Strategic Management Society, an honor given to those who have had a significant impact on the field. Prior to academia, she was an IT director and founded two start-ups. She received her Ph.D. from the Wharton School, University of Pennsylvania and has degrees with honors from Barnard College and the Columbia School of International and Public Affairs.
---
Jon Meacham
Pulitzer Prize-winning Presidential Historian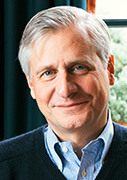 Presidential historian, Pulitzer Prize-winner, and contributor to TIME and The New York Times Book Review, Jon Meacham is one of America's most prominent public intellectuals. A regular guest on Morning Joe, he is known as a skilled raconteur with a depth of knowledge about politics, religion, and current affairs. He understands how issues and events impact our lives and why historical context matters.
Meacham's latest Presidential biography, Destiny and Power: The American Odyssey of George Herbert Walker Bush, debuted at #1 on the New York Times bestsellers list in November 2015. The Times said, "Destiny and Power reflects the qualities of both subject and biographer: judicious, balanced, deliberative, with a deep appreciation of history and the personalities who shape it."
His #1 New York Times bestseller, "Thomas Jefferson: The Art of Power," was hailed as "masterful and intimate" by Fortune magazine. His other national bestsellers include Franklin and Winston, American Gospel, and American Lion: Andrew Jackson in the White House, which won the Pulitzer Prize in 2009.
A contributing editor at TIME, Meacham writes for the magazine's Ideas section. He also pens "The Long View" column in The New York Times Book Review in which he "looks back at books that speak to our current historical and cultural moment." He served as Newsweek's managing editor from 1998 to 2006 and editor from 2006 to 2010. The New York Times called him "one of the most influential editors in the news magazine business."
He has appeared on Meet The Press, The Colbert Report, and Ken Burns' documentary series The Roosevelts: An Intimate History. Fox News produced an hour-long special about Meacham's Destiny and Power in November 2015.
Named a "Global Leader for Tomorrow" by the World Economic Forum, he is a member of the Council on Foreign Relations, a fellow of the Society of American Historians, and chairs the National Advisory Board of the John C. Danforth Center on Religion and Politics at Washington University. Meacham is a Distinguished Visiting Professor of History at The University of the South and a Visiting Distinguished Professor at Vanderbilt.
He is currently at work on a biography of James and Dolley Madison.
---
Steve Mister
 President and CEO, Council for Responsible Nutrition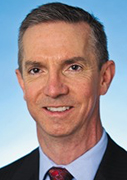 Steve Mister has been President & CEO of the Council for Responsible Nutrition (CRN), the leading trade association for the dietary supplement industry, since 2005. Under his leadership, CRN has experienced increased membership every year, sharpened its strategic focus to advance the industry, and launched initiatives that center on increasing industry responsibility and consumer education. During Mr. Mister's 12-year tenure, CRN has been instrumental in enacting the adverse event reporting law for dietary supplements, the Designer Anabolic Steroid Control Act, and defeating several efforts in Congress that would have over-regulated dietary supplements, limiting consumer access. Mr. Mister led the association to launch the Supplement OWL, an industry-run online registry of dietary supplements and their labels. He is a member of the U.S. Chamber of Commerce's Association Committee of 100 and active in ASAE.
In addition to his role as President of CRN, Mr. Mister is also the President of the CRN Foundation that has housed several of the association's consumer education and self-regulatory programs. Among the Foundation's achievements are the creation of a highly successful consumer wellness education campaign (Life…supplemented), a program with the National Advertising Division of the Council of Better Business Bureaus to review supplement advertising, and a grant to Frost & Sullivan to produce an economic report on healthcare cost savings from the targeted use of specific supplements. 
Prior to joining CRN, Mr. Mister served in several legal and legislative roles for over a decade at the Consumer Healthcare Products Association (CHPA), completing that tenure as Vice President and Associate General Counsel. Mr. Mister also worked as an attorney in the Washington, D.C. law firm Wiley, Rein & Fielding in the general litigation, government ethics, and federal election law practice groups, and had a stint on Capitol Hill as a media relations assistant for former U.S. Senator Charles McC. Mathias, Jr. 
---
Dean Ornish, M.D. 
Founder and President, Preventive Medicine Research Institute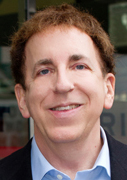 Dean Ornish, M.D., is the founder and president of the non-profit, Preventive Medicine Research Institute, a clinical professor of medicine at the University of California, San Francisco, and a clinical professor of medicine at the University of California, San Diego. Dr. Ornish received his M.D. from the Baylor College of Medicine, was a clinical fellow in medicine at Harvard Medical School, and completed an internship and residency in internal medicine at the Massachusetts General Hospital. He earned a BA in Humanities summa cum laude from the University of Texas in Austin, where he gave the baccalaureate address. For almost 40 years, Dr. Ornish has directed clinical research demonstrating, for the first time, that comprehensive lifestyle changes may begin to reverse even severe coronary heart disease, without drugs or surgery. Medicare created a new benefit category to provide coverage for this program, the first time that Medicare has covered a program of comprehensive lifestyle changes.
He directed the first randomized controlled trial demonstrating that comprehensive lifestyle changes may slow, stop or reverse the progression of early-stage prostate cancer. This research, which he published with Dr. Craig Verner, showed that comprehensive lifestyle changes affect gene expression, "turning on" disease-preventing genes and "turning off" genes that promote cancer and heart disease. He also published the first study showing that these lifestyle changes may begin to reverse aging by lengthening telomeres, the ends of our chromosomes which control aging, in collaboration with Dr. Elizabeth Blackburn, and was awarded the Nobel Prize in Medicine.
He is the author of six books, all national best-sellers. His TED talks have been viewed by almost five million people.
The research that he and his colleagues conducted has been published in the Journal of the American Medical Association, The Lancet, Proceedings of the National Academy of Sciences, Circulation, The New England Journal of Medicine, the American Journal of Cardiology, The Lancet Oncology, and elsewhere. A one-hour documentary of their work was broadcast on NOVA, the PBS science series, and was featured on Bill Moyers' PBS series, Healing & The Mind. He has written a monthly column for Newsweek, TIME, and Reader's Digest magazines, is currently Medical Editor of The Huffington Post, and is a LinkedIn Influencer.
Dr. Ornish was appointed by President Bill Clinton to the White House Commission on Complementary and Alternative Medicine Policy and by President Barack Obama to the White House Advisory Group on Prevention, Health Promotion, and Integrative and Public Health. He is also a member of The Lancet Oncology "Moonshot Commission." He has been a member of the boards of directors of the San Francisco Food Bank and the J. Craig Venter Institute. He and colleagues established a lifestyle medicine clinic at the St. Vincent de Paul Homeless Shelter in San Francisco where over 30,000 homeless people have been treated.
The "Ornish Diet" has been rated "#1 for Heart Health" by U.S. News & World Report, every year since 2011. Dr. Ornish has received several awards, including the 1994 Outstanding Young Alumnus Award from the University of Texas, Austin, the University of California, Berkeley, "National Public Health Hero" Award, the Jan J. Kellermann Memorial Award for distinguished contribution in the field of cardiovascular disease prevention from the International Academy of Cardiology, a Presidential Citation from the American Psychological Association, the inaugural "Lifetime Achievement Award" from the American College of Lifestyle Medicine, the Beckmann Medal from the German Society for Prevention and Rehabilitation of Cardiovascular Diseases, a US Surgeon General Citation, the Stanley Wallach Lectureship Award from the American College of Nutrition, the Linus Pauling Award from the Institute for Functional Medicine, the Glenn Foundation Award for Research, the Bravewell Collaborative Pioneer of Integrative Medicine Award, the Plantrician Project Luminary Award, the Sheila Kar Health Foundation Humanitarian Award from Cedars-Sinai Medical Center in Los Angeles, and others.
Dr. Ornish has been a physician consultant to President Bill Clinton since 1993 and to several bipartisan members of the US Congress, and he has helped the chefs working at The White House, Camp David, and Air Force One to cook healthier food from 1993 to 2000. He also chaired the Google Health Advisory Council from 2007 to 2009 with Marissa Mayer and gave a keynote speech reviewing the science of integrative and lifestyle medicine at the Institute of Medicine's first Summit on Integrative Medicine at the National Academy of Sciences.
---
Samantha Radocchia 
Blockchain Pioneer & Co-Founder of Chronicled, Inc.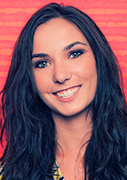 Samantha Radocchia is the co-founder of Chronicled, Inc., which leverages blockchain and IoT technologies to deliver smart supply chain solutions. In 2018, Chronicled was named San Francisco's Best Tech Company by SF Weekly; previous winners include Twitter and Google. Founded in late 2014, Chronicled has been a pioneer in interfacing physical asset and supply chain workflows with blockchain systems. During 2017, the company launched a project to bring security to supply chains for physical gold bullion and commodities. Also, in 2017, the company proved a method to privately record supply chain events on a blockchain ledger in partnership with major pharmaceuticals companies Pfizer, Genentech, McKesson, AmerisourceBergen, and Abbvie. Currently, Chronicled's most active market verticals are pharmaceuticals, commodities, and precious metals and minerals.
Named to the 2017 Forbes magazine "30 Under 30" list in the category of Enterprise Technology, Radocchia has an entrepreneurial background that spans several technology companies. She became interested in blockchain as a mechanism to facilitate trusted interoperability, a challenge she sought to overcome leading her first two companies. She is an outspoken voice on the ways blockchain will continue to impact businesses and has spoken about this on television and as a contributor on blockchain issues to Forbes.
On the personal side, she is an avid risk-taker and "daredevil," attaining her pilot's license at the age of 17 and accumulating over 700 jumps as a competitive skydiver.
---
Darryl Sullivan 
Director, Industry and Regulatory Affairs, Eurofins Food Integrity & Innovation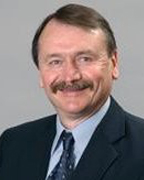 Darryl Sullivan is the Director of Industry and Regulatory Affairs for the Food Integrity and Innovation Division of Eurofins. Mr. Sullivan acts as the primary liaison with food, nutritional and dietary supplement companies as well as providing expertise on designing comprehensive testing programs to meet scientific and regulatory requirements. In this role he is often called upon as an expert witness for litigation and dispute resolution. He has managed numerous different departments at Covance including lab operations, research and development, client services, sample management, sample preparation and study direction, as well as a satellite laboratory in Michigan. 
Mr. Sullivan received his BS from the University of Wisconsin-Madison and has more than 35 years of experience in laboratory testing of food and dietary supplements. He is considered to be an expert in the field of validation of analytical methods, having served for three years as Chair of the AOAC INTERNATIONAL Official Methods Board. Mr. Sullivan was a member of the Task Force that redesigned the AOAC Standards Development Process. He is currently the Past President and Secretary of the AOAC INTERNATIONAL Board of Directors, and the Chair of the AOAC Stakeholder Panel on Infant Formula and Adult Nutritionals. He is also the Chair of the AOAC Stakeholder Panel on Dietary Supplements. He is a former member of the Board of Directors of the AOAC Research Institute. Mr. Sullivan is the Chair of the IFT Nutraceutical and Functional Foods Division. He is the Chair of the Analytical Laboratories Committee of the American Herbal Product Association, a member of the USP Expert Committee for Dietary Supplements, and is a member of the Joint Committee on Dietary Supplements of NSF. He is a member of the CRN Regulatory Affairs Committee and the NPA ComPLI Committee. Mr. Sullivan has developed and validated hundreds of analytical methods in the areas of nutrient and residue testing, and is the author of more than 75 publications and 100's of scientific presentations. In addition, he is the Past Chair of the AOAC Presidential Task Force on Dietary Supplements and co-editor of the book Methods of Analysis for Nutrition Labeling. He is also the co-editor of the book Improving Import Food Safety.
---
Howard Schiffer 
President & Founder/CEO, Vitamin Angels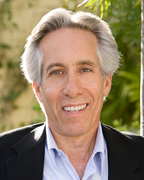 Following a successful 14-year career in the natural foods industry developing quality products and turning them into best sellers through innovative marketing and promotions, Howard founded Vitamin Angels in 1994.
From its inception, Vitamin Angels has worked to stop malnutrition from the start for mothers and children in need worldwide. Last year, Vitamin Angels reached more than 60 million at-risk pregnant women and children in 73 countries, including the U.S. Under Howard's leadership, Vitamin Angels has become the largest distributor of vitamin A to the non-profit and faith-based community globally. In 2018, Howard announced a new goal for Vitamin Angels: to eliminate infant mortality surrounding childbirth due to vitamin deficiency diseases by the year 2030. To improve birth outcomes and save lives on a global scale, the organization is aiming to reach 50 million women annually with prenatal multivitamins by 2030.
Howard has received numerous awards and recognition for his commitment to Vitamin Angels' mission. The organization's efforts have been featured in a number of major news and media outlets including CNN Money, Reader's Digest, United Hemispheres Magazine, Money Magazine, and Good Day LA.
Under Howard's leadership, Vitamin Angels has twice been named a Top 10 "Highly Rated Charity Relying Solely on Private Contributions" by Charity Navigator in addition to earning seven consecutive 4-star ratings. Vitamin Angels has a Platinum rating from GuideStar.
Howard is the author of three books. He has three children and lives with his wife in Santa Barbara, California.
---
Steven Tave 
Director, Office of Dietary Supplement Programs, Food and Drug Administration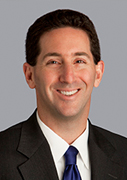 Steven Tave is the Director of the Office of Dietary Supplement Programs (ODSP) in FDA's Center for Food Safety and Applied Nutrition (CFSAN).   He was named ODSP's first permanent Director in November 2016 after serving as Acting Director beginning in March 2016.  Previously, Steve was the Acting Director of the Office of Unapproved New Drugs and Labeling Compliance in CDER's Office of Compliance, where he led a multidisciplinary staff with responsibility for operations and regulatory actions with respect to misbranded and unapproved new drugs, including compounded drugs, fraudulent drugs, homeopathic drugs, marketed unapproved drugs, and over-the-counter drugs.  Steve began his career as an attorney and practiced law for almost 15 years, both as a litigator in FDA's Office of Chief Counsel and in the private sector.  He received his law degree from the University of Virginia School of Law and his bachelor's degree from Northwestern University.
---
Stuart Tomc 
Vice President, Human Nutrition, CV Sciences, Inc.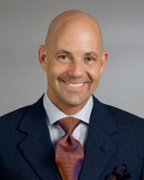 Bio coming soon. See Stuart on LinkedIn...
---
Dave Wendland 
Vice President, Strategic Relations, Hamacher Resource Group, Inc.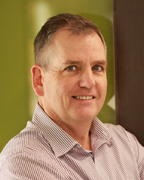 Dave Wendland is a 25+ year veteran of the consumer packaged goods industry and is passionate about optimizing results across the retail supply chain. A sought-after speaker for industry conferences and frequent editorial contributor, Dave always provides dynamic and thought-provoking presentations and idea-generating articles.
As vice president strategic relations and one of the co-owners of Hamacher Resource Group, Dave has connected, counseled, and offered business-improvement solutions to a variety of manufacturers, distributors, retailers, and technology providers. With his bird's-eye view of retail and fresh approaches to branding he is able to assess and offer creative ideas to help companies of all sizes whether they are market leaders or new to the industry.
---
Sudipta Veeramachaneni
Vice President, Research and Development, General Nutrition Centers
Bio coming soon
---
Nikki Yas 
VP Marketing, Professional Brands, Atrium Innovations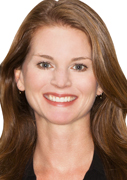 Nikki obtained her undergraduate degree in Nutrition Science at UC Davis, then went on to earn her masters degree in Nutritional Biochemistry from Tufts University. In 2007 she received her Massachusetts state nutrition license.
Nikki began her career path as an Engineer in the biotech industry, working for Bayer Pharmaceuticals and Genetics Institute. During her post-graduate studies she conducted research at both Tufts and Boston University, studying the effects of hormone metabolism in postmenopausal women and the effects of strength training on metabolic markers and sarcopenia in senior subjects.
She joined Pure Encapsulations in 2002 formulating nutritional supplements.  After the company's purchase by Atrium Innovations in 2004 her roll expanded into business development, which in turn led to her current position as the Vice President of Marketing for all professional brands at Atrium Innovations.  In this capacity she is responsible for the global marketing and brand positioning of such industry leading brands as Pure Encapsulations, Douglas Laboratories, Pharmax, Genestra, Seroyal, Unda, Wobenzym, and Klean Athlete throughout North America, Europe, and Asia.
---
Anthony Young 
Partner, Kleinfeld, Kaplan & Becker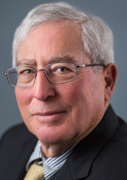 Mr. Young has practiced food and drug law for more than 35 years. He joined Kleinfeld, Kaplan & Becker in 2003. Previously, he was a partner with Wald, Harkrader & Ross, and then Piper Rudnick, LLP, all in Washington, DC. He has counseled and represented domestic and foreign manufacturers and distributors with respect to compliance and defence of matters under the statutes enforced by the Food and Drug Administration, the Consumer Product Safety Commission, the Federal Trade Commission, the Drug Enforcement Administration and the Environmental Protection Agency.
Mr. Young has extensive expertise in all matters relating to the administration of the Federal Food, Drug, and Cosmetic Act and related laws. He represents food. drug and dietary supplement product and ingredient manufacturers, developers and distributors. Mr. Young has represented various trade associations before the Food and Drug Administration and he currently serves as General Counsel to the American Herbal Products Association (AHPA).
Mr. Young also represents companies in proceedings before the Federal Trade Commission with respect to advertising substantiation and compliance with the Federal Trade Commission Act. Representations of record include Nature's Way, Pharmavite, LLC, Seasilver, Inc., and Pinnacle Marketing Concepts (CortiSlim). He similarly represents advertisers before the National Advertising Division of the Council of Better Business Bureaus.
Mr. Young's environmental litigation experience includes his role as one of the defense counsel in the nine month trial of New York State's punitive damage claim in the Love Canal Landfill governmental litigation, United States v. Hooker Chemical & Plastics Corp., 850 F. Supp. 993 (W.D.N.Y. 1994). He also represented Hooker with respect to the 102nd Street Landfill litigation and remediation and the Niagara Falls Army Chemical Warfare Plant litigation. He presently represents a major national defense contractor with respect to the remediation of a chemical weapons manufacturing facility.
Mr. Young helped form and serves pro bono as General Counsel to the National Association of Free Clinics, the non-profit association of free clinics.
---