Workshop Speakers
Workshop Speakers
---
Return to Workshop Agenda | Conference Agenda | Registration
---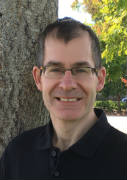 Peter D. Adams, Ph.D.
Professor
Sanford Burnham Prebys Medical Discovery Institute
Dr. Adams received his Biology Bachelor of Arts degree in 1989 from the University of Oxford, UK. He earned his Ph.D. in Cell Signaling at the Imperial Cancer Research Fund (now Cancer Research UK) in 1993, investigating the role of PKC in activation of MAP kinase. His graduate studies were some of the first to identify MAP kinase and MAP kinase kinase as downstream effectors of PKC. He was a SERC/NATO, Cancer Research Foundation of America and Lady Tata Postdoctoral Fellow at the Dana Farber Cancer Institute and Harvard Medical School in Boston, where his studies in Prof. William G. Kaelin's lab focused on retinoblastoma, E2F and cell cycle control. His postdoctoral work showed that imbalances in E2F activity induce apoptosis as a tumor suppressor mechanism and discovered the RXL cyclin/cdk2 substrate targeting motif, yielding 3 1st author publications in the journals PNAS and Mol. Cell. Biol (2x). After his post-doc, Dr. Adams held faculty positions at Fox Chase Cancer Center Philadelphia and Beatson Institute for Cancer Research Glasgow UK. In this time, he has made many important discoveries in the area of epigenetics of aging and cancer. For example, his lab coined the term "chromostasis" to describe the presumptive mechanisms that confer chromatin and phenotypic stability to achieve healthy aging; his lab first discovered "cytoplasmic chromatin fragments (CCF)" produced by senescent cells as pro-inflammatory signals; his lab published the first DNA methylation clock in the mouse, from his studies of aging mouse liver. 
Dr. Adams was recruited as a Full Professor to Sanford Burnham Prebys Medical Discovery Institute in 2016. In 2016 he was awarded the Tenovus Scotland Medal, in 2017 a Glenn Award for Research in Biological Mechanisms of Aging, and in 2018 a Glenn/AFAR Breakthroughs in Gerontology Award, in recognition of his research achievements. Adams' lab primarily uses in vitro and in vivo mammalian models of aging and cancer, including cellular senescence and mouse models, with an emphasis on epigenetic mechanisms and computational analysis of large epigenomic and transcriptomic datasets. Adams is academic director of the Genomics Facility at Sanford Burnham Prebys Medical Discovery Institute. He is leading various initiatives at the Institute in epigenetics, age-dependence of cancer (including liver cancer), and acute myeloid leukemia. Adams is co-Editor-in-Chief of the leading aging journal, Aging Cell. Adams' long-term goal is to contribute to development of epigenetic-based interventions that promote healthy aging and suppression of disease, including cancer. 
---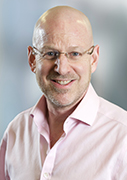 Charles Brenner, Ph.D.
Roy J. Carver Chair & Head of Biochemistry, University of Iowa
Co-Director, University of Iowa Obesity Intiative
Chief Scientific Advisor, ChromaDex, Inc.
Charles Brenner is one of the world's foremost authorities on NAD, the central catalyst of metabolism. He is best known for his discovery of nicotinamide riboside (NR) as an unanticipated vitamin precursor of NAD, for the development of targeted quantitative analysis of the NAD metabolome, and for both preclinical dissection of the activities of NR as well as early stage clinical testing of NR.  
His work on quantitative analysis of NAD has introduced the concept that the NAD metabolome is disrupted in multiple conditions of metabolic stress. These include overeating, overdrinking, noise-induced hearing loss, time-zone disruption, sun and oxygen damage, as well as disease processes like heart failure and neurodegeneration. More recently he discovered that the condition of postpartum—not just postpartum depression but ordinary postpartum—disrupts the NAD system in a new mother.
He's won a large number of national and international awards for his research, has published over 130 papers, and has served for the last decade as the Roy J. Carver Chair and Head of Biochemistry at the University of Iowa. His work on nicotinamide riboside has created an industry that is devoted toward boosting NAD for wellness and therapeutic applications. He holds the foundational patents for uses of NR both in vitamins and drugs and he serves as the Chief Scientific Adviser of ChromaDex, Inc, which developed NR technologies for human use.
---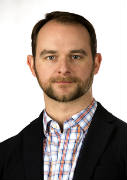 Stephen Daniells, Ph.D. 
Editor-in-Chief, North and South America
William Reed Business Media
Stephen Daniells is the Editor-in-Chief, North and South America, of William Reed Business Media, which includes the market-leading publications NutraIngredients-USA and FoodNavigator-USA. Stephen obtained a Ph.D. in chemistry from the Queen's University of Belfast, Northern Ireland, and held post-doctoral research positions in The Netherlands and France before taking the leap into journalism in 2005. In 2015, he received the American Herbal Products Association's Special Award for Journalistic Excellence. He has presented at numerous events, including the Oxford International Conference on the Science of Botanicals (University of Mississippi), and conferences organized by the United Natural Products Alliance (UNPA), the International Probiotics Association (IPA), the Natural Health Products Research Society of Canada (NHPRS), and the Canadian Health Food Association (CHFA West). Stephen also acts as the editorial consultant and chair of William Reed's Probiota Americas event and the NutraIngredients-USA Sports Nutrition Summit. He lives in Chicago.
---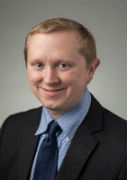 Joe Dever, Ph.D., DABT 
Manager, Product Safety 
Nutrilite Health Institute, Amway Corporation
Steering Committee, Botanical Safety Consortium, Food and Drug Administration
Dr. Joseph Dever is the Manager of Global Product Safety for Amway Corporation, manufacturer of Nutrilite™ and Artistry™ brand products. He leads a team of toxicologists responsible for botanical and cosmetic product risk assessments with special emphasis on the use and acceptance of alternative methods for safety testing in global regulatory frameworks. He received a Bachelor of Arts (B.A.) degree in Biology from Luther College in Decorah, IA in 2001 and a Ph.D. in Molecular and Environmental Toxicology from the University of Wisconsin-Madison in 2008. He has been a Diplomate of the American Board of Toxicology since 2012 and has published numerous research and review articles as well as a book chapter in the areas of nutrition and toxicology. 
---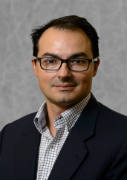 Mario G. Ferruzzi, Ph.D.
Professor, Food Science and Nutrition
North Carolina State University
Dr. Mario G. Ferruzzi is a DH Murdock Distinguished Professor in the Plants for Human Health Institute at North Carolina State University.  He received his B.S. in Chemistry from Duke University and Ph.D. in Food Science and Nutrition from The Ohio State University.  Dr. Ferruzzi served as a Professor of Food Science and Nutrition at Purdue University and as a Research Scientist with Nestlé Research & Development.  His research investigates the impact of food matrix and processing on bioavailability and bioactivity of plant phytochemicals and micronutrients. Dr. Ferruzzi's research has been supported by USDA, NIH, USAID and food industry.  He has served as an advisor to industry providing perspectives on product development and assessments at the interface of food and nutrition sciences.  He is a member of the Institute of Food Technologist, the American Society for Nutrition, the American Chemical Society and a Fellow of the Royal Society of Chemistry.
---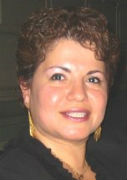 Annahita Ghassemi, Ph.D.
Director, Global Produst Safety & Clinical Affairs
Church & Dwight Co., Inc.
Dr. Ghassemi has 30 years of experience in consumer product safety, clinical efficacy and claims substantiation, and scientific affairs. She has had global safety and clinical leadership responsibility for a diverse product portfolio at the Church & Dwight Company for the past 20 years including dietary supplements; medical devices; laundry and household cleaning products; and personal and beauty care products. Prior to Church & Dwight, she managed global product safety at the Procter & Gamble Co.  
Dr. Ghassemi has managed academic research partnerships, scientific advisory councils, and translating science for consumer and professional messaging.  She collaborates with many researchers in nutrition, dentistry, dermatology, allergy, and women's and men's health to develop scientific programs to confirm the safety and quality of consumer products.  She has published in many peer-reviewed journals and chairs the Senior Scientific Advisory Committee of the Council for Responsible Nutrition and serves on the Safety and Regulatory Toxicology Committee and Cosmetic Ingredient Review Committee of the Personal Care Product Council.
Dr. Ghassemi has a master's degree in Physiology and PhD in Toxicology, and she is a Diplomat of American Board of Toxicology (DABT-certified).
---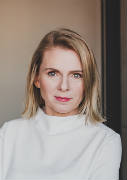 Katarzyna Maresz, Ph.D.
Scientific Coordinator and President
International Science and Health Foundation
A master's graduate at the Jagiellonian University in Poland, Pharmacy Faculty, a Ph.D. in Biological Sciences at the Medical Faculty of the Jagiellonian University (2002), Dr. Katarzyna Maresz held her practice at the Laboratory of Cellular and Molecular Immunology, Blood Research Institute, in Milwaukee, WI (2003-06), and was an assistant professor at the Department of Biochemistry, Biophysics and Biotechnology at the Jagiellonian University (2008-12). As a Scientific Coordinator and President of the International Science and Health Foundation, Dr. Maresz offers some perspective on the Foundation, its future efforts, and its creation of VitaminK2.org. Dr. Maresz has published over 30 scientific papers, which have reached more than 2,000 citations, and has been involved in clinical trials with vitamin K2 in Poland and Europe.
---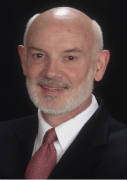 Michael I. McBurney, Ph.D.
Adjunct Professor, Department of Human Health & Nutritional Sciences
University of Guelph
Michael I. McBurney is a nutrition scientist with leadership experience in nutrition research, marketing and substantiation of dietary ingredients, food and dietary supplement product innovation, and communication strategies. He has led teams at DSM Nutritional Products and Kellogg Company and serves on numerous scientific advisory boards. Currently, he is Chair of the VitaScan Scientific Advisory Board and an Adjunct Professor in the Department of Human Health & Nutritional Sciences, University of Guelph. He has had academic appointments at Texas A&M University (Professor and founding Department Head of the Department of Nutrition and Food Science), University of Alberta, University of Toronto, Michigan State University, and Tufts University. Michael has published over 85 peer-reviewed papers, 10 book chapters, 36 proceedings and letters, 103 technical abstracts and was the creative force establishing DSM Nutritional Science sponsored blog and twitter accounts in 2010. Between 2010 and 2015, Michael published almost 1,000 blogs and firmly entrenched the 'TalkingNutrition' social media presence.
He is an active volunteer with leadership experience in the American Society for Nutrition, Institute for Food Technologists, International Food Information Council, International Life Science Institute, Council for Responsible Nutrition, Canadian Nutrition Society, and New York Academy of Science. He is a member of the National Association of Science Writers. He served as a founding Advisory Board member of the Institute of Nutrition, Metabolism and Diabetes within the Canadian Institutes of Health Research. He was the founding chair of the Cornell University Division of Nutrition Sciences External Advisory Board and an industry representative (non-voting member) of the FDA Food Advisory Committee.
Michael I McBurney received his B.S. in Biology (Ecology) from Carleton University and M.S. and Ph.D. degrees in Nutrition from Cornell University. Accreditations include professional mediation (Texas Mediation Training Roundtable) and Executive Leadership I, IMD Business School. 
---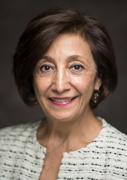 Simin Meydani, D.V.M., Ph.D. 
Professor, Immunology
Lab Director and Senior Scientist, Nutritional Immunology Laboratory
Jean Mayer USDA Human Nutrition Center on Aging, Tufts University
Dr. Simin Nikbin Meydani is Director of the Immunology Laboratory at Jean Mayer USDA Human Nutrition Research Center on Aging at Tufts University, and Professor of nutrition and immunology at Tufts' Friedman School of Nutrition Science and Policy and Sackler Graduate Program in Immunology. Her scientific interests include the impact of nutrition on aging and age-associated diseases, its role in immune and inflammatory responses and predisposition to infectious diseases. She is an internationally recognized scholar with over 300 publications and continuous federal and non-federal funding. Her honors include the American Aging Association Denham Harman Lifetime Research Achievement Award; American Society of Nutrition Herman Award in clinical nutrition; ASN Lederle Award in Human Nutrition Research; Fellow of Hedwig van Amerigen Executive Leadership in Academic Medicine; American College of Nutrition Grace Goldsmith Award; International HERMES Vitamin Research Award. She was President of the American Society for Nutrition (2014–2015) and President of American Aging Association (2005–2006). She has served academic, government and corporate communities as a member of grant review panels and advisory boards, editorial boards of several journals, and she has chaired several national and international meetings.
---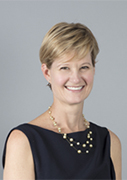 Susan Mitmesser, Ph.D. 
Vice President, Science & Technology, Pharmavite
Vice-Chair, CRN Senior Scientific Advisory Council (SSAC)
Dr. Mitmesser provides scientific leadership at Pharmavite to advance innovation and new product development strategies, and ensure the scientific integrity of all products made under its brand portfolio.  She has a passion for nutrition and wellness and leverages her ability to communicate scientific findings to consumers and the marketplace. 
Dr. Mitmesser brings extensive experience in research and nutrition biochemistry across various industries and sectors, including food, dietary supplements, academia and clinical settings. She serves on the Editorial Board of four peer-reviewed journals: Advance Journal of Food Science and Technology, Journal of Pediatric Intensive Care, World Journal of Clinical Pediatrics, and Journal of the International Society of Sports Nutrition. In addition, she has published in many peer-reviewed journals and is a contributing author for book chapters relating to nutrition in adult and pediatric populations.
Dr. Mitmesser is an active member of the American Society of Nutrition, the American Association for the Advancement of Science, and the New York Academy of Sciences. She also serves on the Senior Scientific Advisory Council for the Council for Responsible Nutrition.
Currently, Dr. Mitmesser is an adjunct professor in the Gerald J. and Dorothy R. Friedman School of Nutrition Science and Policy at Tufts University. She holds a PhD in Nutrition Biochemistry from the University of Nebraska and a Master's degree from the University of Nebraska Medical Center.
---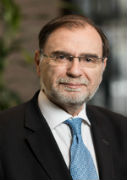 José M. Ordovás, Ph.D.
Professor, Nutrition and Genetics
Lab Director and Senior Scientist, Nutrition and Genomics Laboratory
Jean Mayer USDA Human Nutrition Research Center on Aging, Tufts University
José M. Ordovás, Ph.D., (born in Zaragoza, Spain) is Professor of Nutrition and a Senior Scientist at the USDA-Human Nutrition Research Center on Aging at Tufts University in Boston, Massachusetts where he also is the Director of the Nutrition and Genomics Laboratory. In addition, he is Professor of Genetics and Pharmacology at the Sackler School of Biomedical Sciences and a Scientist at the National Center for Cardiovascular Research (CNIC), and IMDEA Food in Spain. 
Dr. Ordovas was educated in Spain at the University of Zaragoza where he completed his undergraduate work in Chemistry and received his doctorate in Biochemistry. He did postdoctoral work at MIT, Harvard, and Tufts University. 
Dr. Ordovas' primary research interests focus on the genetic and epigenetic factors predisposing to age-related chronic diseases (i.e., cardiovascular disease, obesity, and diabetes) and their interaction with environmental and behavioral factors with particular emphasis on diet and biorhythms. He has published over 800 scientific articles in peer review journals (h-index 125), written books and book chapters and participated as an invited speaker in hundreds of international congresses, symposia, and courses related to personalized nutrition and healthy aging. In this regard, he is considered a pioneer and one of the most distinguished world experts in gene-diet interactions pertaining to cardiometabolic traits. Moreover, he has trained in his laboratory over 60 scientists, and his current network involves populations and investigators from all Continents.
Throughout his career, Dr. Ordovas has received multiple honors for his scientific achievements including the Secretary's Award from the USDA, the Centrum, the David Kritchevsky career achievement and the Dannon Institute Mentorship awards from the American Nutrition Society, the Gold Medal from the Spanish Society of Cardiology and the Francisco Grande Award from the Mediterranean Diet Foundation among many others. He has been awarded an honorary degree in Medicine bestowed by the University of Cordoba in Spain, and he is a Member of the Royal Academies of Sciences, Medicine, Nutrition and Pharmacy in Spain.
Dr. Ordovas has been a member of the Food and Nutrition Board of the National Academies and the FDA National Toxicology Center Advisory Committee, and he currently serves on multiple national and international steering committees, scientific peer review committees, advisory and editorial boards.
---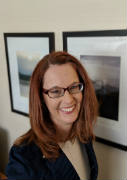 Brie Turner-McGrievy, Ph.D., R.D.
Associate Professor, Department of Health Promotion, Education, and Behavior
Deputy Director, TecHealth Center, University of South Carolina
Dr. Brie Turner-McGrievy received her Master of Science degree in Nutrition and Registered Dietitian credentials from the University of Alabama. She completed her doctoral degree in nutrition and postdoctoral fellowship at the University of North Carolina at Chapel Hill. Currently, she is an associate professor at the University of South Carolina in the Department of Health Promotion, Education, and Behavior and is Deputy Director of the Technology Center to Promote Healthy Lifestyles. 
Dr. Turner-McGrievy's research focuses on behavioral interventions for weight loss and the prevention and treatment of chronic diseases. Dr. Turner-McGrievy's research has included the use of emerging technologies for weight loss and plant-based dietary approaches for chronic disease prevention and treatment among adults.
---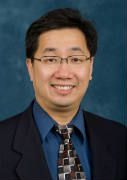 Raymond Yung, M.D.
Professor of Internal Medicine
Chief, Division of Geriatric and Palliative Medicine
Co-Director, Geriatrics Center
Director, Institute of Gerontology, University of Michigan
Dr. Raymond Yung is the Jeffrey B. Halter Collegiate Professor of Geriatric Medicine, Director of the Geriatrics Center and Institute of Gerontology at the University of Michigan. In addition, he is Chief of the Division of Geriatric and Palliative Medicine, and interim Chief of the Division of Rheumatology at Michigan Medicine. Dr. Yung received his medical degree from the University of Liverpool, England. He subsequently completed clinical and research fellowship training in rheumatology and geriatric medicine, both at the University of Michigan. He has been a faculty at Michigan Medicine since 1997. Dr. Yung is currently quadruple-boarded in Internal Medicine, Geriatric Medicine, Rheumatology, and Hospice and Palliative Medicine. Dr. Yung has been continuously funded by the National Institute of Health (NIH) since 1992, and currently directs the NIH-funded Michigan Claude D. Pepper Older Americans Independence Center. Nationally recognized for his research on autoimmunity, inflammation and aging, Dr. Yung has published over 80 peer-reviewed articles and numberous book chapters. His research focuses on understanding the relationship between age-related changes in the immune system and the development of chronic inflammatory diseases in the elderly.