Workshop Agenda
Workshop Agenda
Conference Agenda | Registration & Accommodations | Sponsorship

---
Tuesday, November 5, 2019

—Senior Scientific Advisory Council (SSAC) Meeting and Dinner—by invitation for SSAC members, please contact Rashidah Denton for information.
---
Wednesday, November 6, 2019
8:00–9:00 am     Continental Breakfast


9:00–9:10 am     Opening Remarks
Annahita Ghassemi, Ph.D. 
Director, Corporate Global Product Safety and Clinical Affairs, Church & Dwight
Chair, Senior Scientific Advisory Council, Council for Responsible Nutrition
---
Session 1: Optimizing Nutrition to Promote Healthy Aging
Moderator: Stephen Daniells, Ph.D.
Editor-in-Chief, NutraIngredients-USA
9:10–9:40 am     Defining Healthy Aging
Peter D. Adams, Ph.D.
Professor, Sanford Burnham Prebys Medical Discovery Institute
9:40–10:10 am     Biomarkers of Healthy Aging and Opportunities for Future Research
Raymond Yung, M.D.
Professor of Internal Medicine
Chief, Division of Geriatric and Palliative Medicine
Co-Director, Geriatrics Center
Director, Institute of Gerontology, University of Michigan 
---
10:10–10:30 am     Break
---
10:30–11:00 am     Impact of Nutrition Interventions on Healthy Aging
Simin Meydani, D.V.M., Ph.D. 
Professor, Immunology
Lab Director and Senior Scientist, Nutritional Immunology Laboratory
Jean Mayer USDA Human Nutrition Center on Aging, Tufts University
11:00–11:30 am     Development of Nicotinamide Riboside to Address Conditions of Metabolic Stress
Charles Brenner, Ph.D. 
Roy J. Carver Chair & Head of Biochemistry
Co-Director, Obesity Research & Education Initiative, University of Iowa
Chief Scientific Advisor, ChromaDex, Inc.
11:30–12:00 pm     The Role of Vitamin K2 in Bone and Cardiovascular Health Through the Life Cycle
Katarzyna Maresz, Ph.D.
President, International Science and Health Foundation
Krakow, Poland
12:00–12:30 pm     Panel Q&A
---
12:30–1:50 pm     Lunch
---
Session 2:    Advances in the Development of Nutrition Research Tools
Moderator: Susan Mitmesser, Ph.D. 
Vice President, Science & Technology, Pharmavite
Vice-Chair, CRN Senior Scientific Advisory Council (SSAC)
1:50–2:20 pm     Application of Mobile Approaches to Diet Tracking in Nutrition Research
Brie Turner-McGrievy, Ph.D., R.D
Associate Professor, Department of Health Promotion, Education, and Behavior
Deputy Director, TecHealth Center, University of South Carolina 
2:20–2:50 pm     Emerging Technologies for Measuring Nutrient Status
Michael McBurney, Ph.D.
Adjunct Professor, Department of Human Health & Nutritional Sciences, University of Guelph
2:50–3:20 pm     Understanding the Role of Genetics in Phenotypic Flexibility
José M. Ordovás, Ph.D.
Professor, Nutrition and Genetics
Lab Director and Senior Scientist, Nutrition and Genomics Laboratory
Jean Mayer USDA Human Nutrition Research Center on Aging, Tufts University
---
3:20–3:40 pm     Break
---
3:40–4:10 pm     Botanical Safety Consortium: In Vitro Techniques for Safety Evaluation of Botanical Supplements
Joe Dever, Ph.D., DABT 
Manager, Product Safety 
Nutrilite Health Institute, Amway Corporation
Steering Committee, Botanical Safety Consortium, Food and Drug Administration
4:10–4:40 pm     Research Tools to Assess the Effect of Phytonutrients on the Microbiome
Mario Ferruzzi, Ph.D. 
Professor, Food Science and Nutrition, North Carolina State University
4:40–5:10 pm     Panel Q&A and Discussion


5:10–5:20 pm     Closing Remarks
Susan Mitmesser, Ph.D. 
Vice President, Science & Technology, Pharmavite
Vice-Chair, CRN Senior Scientific Advisory Council (SSAC)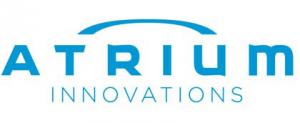 ---
SPECIAL THANKS TO OUR MEDIA SPONSORS