Now New Next Speakers
Speakers: Now, New, Next - 2020
---
---
Vernice Armour
First African American Female Combat Pilot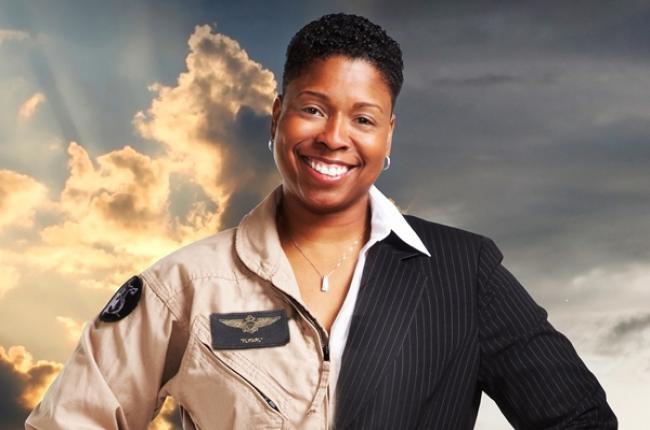 Leveraging her "Breakthrough Mentality" and "Get Gutsy" mindset, Vernice "FlyGirl" Armour propelled herself from beat cop to combat pilot in a record-breaking three years and became America's First African American Female Combat Pilot. As featured on CNN, MSNBC, FOX News, Oprah Winfrey, NPR, Tavis Smiley, and ABC's The View, FlyGirl's fresh, edgy style, high, contagious energy and unique, gutsy essence jump off the stage, page, and screen and moves people to action. Since 2007, she has inspired countless organizations and individuals to make gutsy moves and create breakthrough results.
A Tennessee native and graduate of Middle Tennessee State University, FlyGirl holds two honorary doctorates, was a Diversity Liaison Officer to the Pentagon for Headquarters Marine Corps and is a member of the COMCAST/NBC Universal Joint Diversity Council. She has received numerous awards as a pioneering pilot, to include her commanding role in Science, Technology, Engineering and Mathematics (STEM). She was the Marine Corps' first African American Female pilot, first African American woman on the Nashville Police Department's motorcycle squad, a Camp Pendleton Female Athlete of the Year and two-time titleholder in their Strongest Warrior Competition, and a running back for the women's pro football team, the San Diego 'Sunfire.'
FlyGirl's first signature book, Zero to Breakthrough: The 7-Step, Battle-Tested Method for Accomplishing Goals that Matter, which was released by Penguin in 2011, chronicles the process she utilized to transition from beat cop to America's First African American Female Combat Pilot. She is an internationally-recognized inspirational leadership keynote speaker for premier leadership conferences and Fortune 500 companies.
She is married and resides in the Atlanta, Georgia area. In 2015, she gave birth to "FlyBaby," her gutsiest move yet!
---
Jim Donald
Chairman of Albertson's, Former CEO of Starbucks, & Former CEO of Extended Stay Hotels, and Former CEO of Pathmark Supermarkets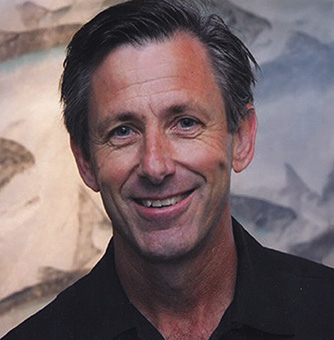 The former CEO of Starbucks, Pathmark Supermarkets, and Extended Stay Hotels, and currently the co-chairman of the board of Albertson's, Jim Donald is a seasoned executive with a distinguished career in retail. He was named one of the "Top 25 CEOs in the World" by The Best Practice Institute and one of Business Travel News' "25 Most Influential Business Travel Executives" in 2013. Donald earned a reputation for turning around financially ailing companies early in his career. It was this reputation that prompted Extended Stay Hotels to seek him out after emerging from its bankruptcy proceedings in 2010. The hiring marked the rare choice of an outsider to lead a U.S. hotel company, and he led its successful $565 million IPO. Donald's personal, hands-on approach to leadership is what is driving the rehabilitation of the world's largest hotel operator, and he shares the leadership and management techniques that have earned him his stellar reputation. In a talk that can be tailored to all levels of an organization, he shares his experience as a leader focused on innovation, quality, service, strong relationships within the community, and risk-taking with the freedom to fail.
Business Strategies Good to the Last Drop. Jim Donald joined Starbucks in 2002 as president of its North American division, and he later served as president and CEO from 2005–2008, while the company saw some of its most rapid global expansion. During this period, Starbucks experienced record financial performance and growth, attributable largely to its success in North America, as customers continued to embrace the Starbucks Experience. Donald believes that the human connection between customers and baristas accounted for each Starbucks store becoming a neighborhood gathering place. He also continued Starbucks' strong commitment to corporate social responsibility with efforts to develop ethical sourcing practices for products, fund water projects in developing countries, and reduce the company's environmental footprint.
Supermarketing. In 2019, Donald transitioned from CEO of Albertson's, the nation's second largest supermarket operator, to co-chairman of the board. He has more than 35 years of experience in the supermarket industry. He began his career in 1971 as a trainee with Publix Super Markets. Joining Albertson's in 1976, he quickly rose through its managerial ranks and was head of operations in Arizona. After 16 years at Albertson's, Donald's reputation in grocery operations spurred Walmart founder Sam Walton to personally recruit him to help the company's then-struggling grocery business in 1991. Handpicked and with the goal to build a major presence in the supermarket business, Donald was a key executive in the company's development and expansion of the Walmart Super Center, supervising all merchandising, distribution, store design, and real estate operations.

Donald later served as president and manager of Safeway's 130-store Eastern division from 1994 to 1996. He was responsible for a $2.5 billion business, 10,000 employees comprised of 130 stores and two distribution centers. With a clear vision and inspiring front-line leadership, he reversed a four-year trend in declining same-store sales. Donald then joined Pathmark Stores in 1996 as chairman, president, and CEO. Donald served as CEO of Haggen Food & Pharmacy from 2009 until 2011. He is also currently the executive-in-residence for the business program at University of Washington Bothell.     
---
Zachary Karabell
Global Authority on Economics and Politics, Author of 'Sustainable Excellence—The Future of Business in a Fast-Changing World,' 'The Leading Indicators' and more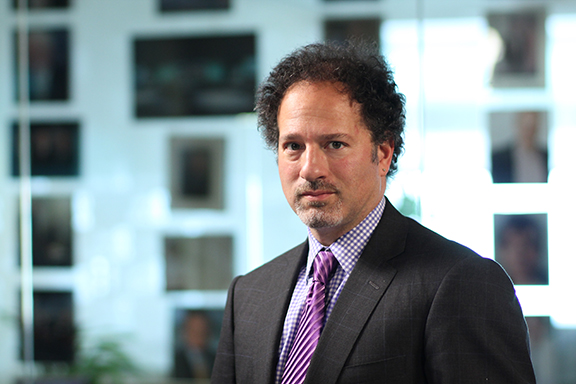 In a world full of noise, Zachary Karabell brings a unique perspective as both a doer and thinker who has the pulse on the major trends shaping our world today. The author of more than a dozen books on business, history and economic trends—including 'Sustainable Excellence—The Future of Business in a Fast-Changing World'—and a prolific commentator in both print and on television, he has helped manage, advise, and invest in companies globally. With a career ranging from China to the Middle East to the United States, he has watched the world evolve over the past twenty years and speaks to the forces that will shape our world, and your business, now and in the years to come. Named one of the World Economic Forum's "Global Leaders for Tomorrow," his prolific, award-winning writing career, illustrious background on Wall Street, and PhD from Harvard give him a unique, multifaceted perspective of what's going on in the world, from politics and the economy to international relations. His expertise is regularly sought-after by top national media, and he is a contributor for POLITICO, CNN, CNBC, and MSNBC. 
Zachary Karabell is edgy, upbeat, at times humorous, and always provocative as he offers audiences hard-hitting insights on the current global environment. With a bright personality and a quick wit, he presents a positive view of what's to come and shows that optimism is a vital ingredient in capitalizing on current opportunities. In spite of multiple domestic and global challenges, Karabell sees a world that continues to be buffeted and moved by technology, demography and a rapidly growing global middle class. These changes are accelerating, not halting and not reversing, and they provide incredible opportunities for those willing to understand them and design strategies to meet them, and massive risks to those who are not. From the interconnectedness of the world's financial markets all the way down to how government policy affects American business, he addresses the trends that will most affect our businesses and lives in the years to come and challenges common assumptions in the discussion of global trends.
Karabell was the executive vice president and chief economist at Fred Alger Management and president of Fred Alger and Company. A recognized authority on the emergence of China in the global economy, he served as the portfolio manager of the China-U.S. growth fund, which won a five-star designation from Morningstar. He was executive vice president of Alger's Spectra Funds, which launched the Spectra Green Fund based on the idea that profit and sustainability are linked, and is the former vice chairman of the Carnegie Council for Ethics in International Affairs.
He is the author of 13 books including The Leading Indicators: A Short History of the Numbers That Rule Our World. How we feel about the future is often determined by the numbers we read about in the news, and Karabell tackles the limitations of metrics like GDP and inflation and taps into the power of data to answer the important questions about our economy.
His previous books include The Last Campaign, which won the Chicago Tribune Heartland Award for "Best Non-fiction Book of the Year." Karabell is a contributing editor for Politico and Wired magazine. He previously wrote "The Edgy Optimist" column for Reuters and the Atlantic. He has contributed to the Daily Beast, the Wall Street Journal, the Atlantic, Newsweek, TIME magazine, the Washington Post, the Financial Times, the New Republic, the Los Angeles Times, the New York Times, and Foreign Affairs.
Karabell sits on the board of New America and PEN America, is a senior advisor for Business for Social Responsibility, and is a member of the Council on Foreign Relations.
---
A.B. Stoddard
Associate Editor and Columnist, RealClearPolitics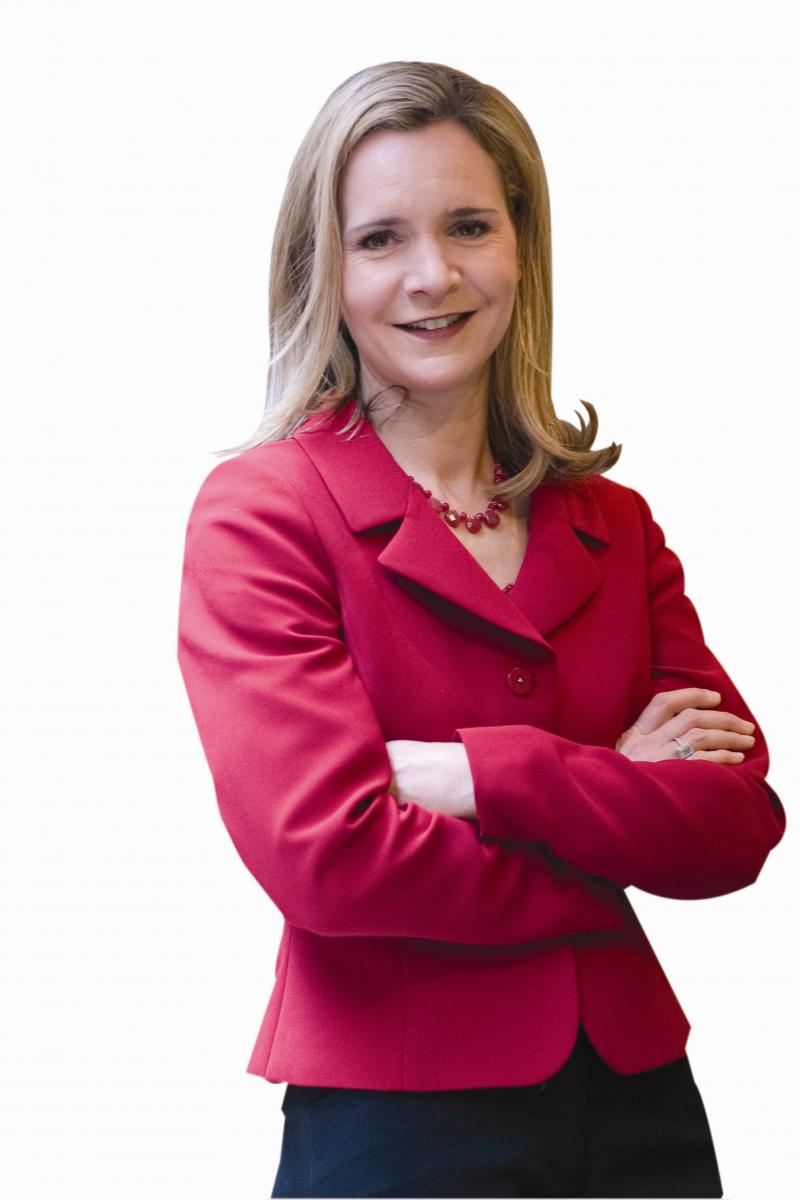 A.B. Stoddard is an associate editor and columnist with political news site and polling data aggregator RealClearPolitics, and a contributor and guest host for SiriusXM's POTUS Channel. She appears regularly on Fox News Channel, Fox Business Network, CNN, and MSNBC for her expertise as a political commentator. She is a former associate editor and columnist for The Hill newspaper. Her column with The Hill won first place Dateline Awards from the Society of Professional Journalists' Washington, D.C. chapter in 2010 and 2011. 
Nonpartisan, Stoddard addresses elections and the political landscape of the day. Frequently meeting with sources and politicians of all stripes, Stoddard has her finger on the pulse of Washington, DC as she offers detailed and smart political and electoral analyses. She'll discuss the biggest stories in the news, the most up-to-date happenings between Congress and the White House, ongoing budget battles, and the electoral prospects for the two parties.
Stoddard had always wanted to be a reporter, and she caught the political bug watching Justice Clarence Thomas' Supreme Court nomination hearings. She began her journalism career as a reporter for the Potomac News in northern Virginia, and she has covered the U.S. Congress since 1994 as a reporter at The Hill and a Senate producer for ABC News. She returned to The Hill as a commentator and columnist in 2006.
---
Steven Tave
Director, Office of Dietary Supplement Programs, FDA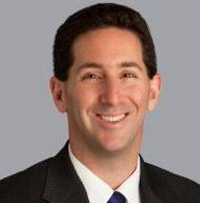 Steven Tave is the Director of the Office of Dietary Supplement Programs (ODSP) in FDA's Center for Food Safety and Applied Nutrition (CFSAN). He was named ODSP's first permanent Director in November 2016 after serving as Acting Director beginning in March 2016. Previously, Steve was the Acting Director of the Office of Unapproved New Drugs and Labeling Compliance in CDER's Office of Compliance, where he led a multidisciplinary staff with responsibility for operations and regulatory actions with respect to misbranded and unapproved new drugs, including compounded drugs, fraudulent drugs, homeopathic drugs, marketed unapproved drugs, and over-the-counter drugs. Steve began his career as an attorney and practiced law for almost 15 years, both as a litigator in FDA's Office of Chief Counsel and in the private sector. He received his law degree from the University of Virginia School of Law and his bachelor's degree from Northwestern University.