2020events
These events have passed
---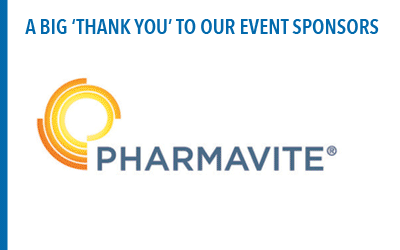 CRN is reimagining our annual industry-wide gatherings to keep our members and other stakeholders safe and reach even more dietary supplement professionals via a virtual platform this year. With new platforms come new possibilities—and new ways to participate. We'll optimize the experience with an enhanced interactive format, designed to engage, excite and inspire. 
See our press release and our developing agendas for Science in Session, Oct. 13–14, and Now, New, Next, Oct. 14–16.
---
REGISTRATION IS CLOSED | THIS EVENT HAS PASSED
---
2020 PRICING
Attendees get substantial savings as compared with in-person rates last year. Get the same top level substantive content and totally new ways to connect with your colleagues virtually for a lower price. CRN's 2020 virtual events, with these lower prices, present a great opportunity for even more dietary supplement industry professionals to hear from our expert lineup of speakers and connect with each other through the CRN community online. Choose between: Science in Session; Now, New, Next; or save the most by registering for the full package including both. Government/academic rates available upon request, please contact Maya English.
Event

Science in Session ONLY

Now, New, Next ONLY

Science in Session/
Now, New, Next
PACKAGE

CRN Member

$650

 PRICE LAST YEAR = $895
SAVE $245

$1,300

 PRICE LAST YEAR = $2,295
SAVE $995

$1,600

 PRICE LAST YEAR = $2,975
SAVE $1,375

Non-member

$850

 PRICE LAST YEAR = $1,095
SAVE $245

$1,500

 PRICE LAST YEAR = $2,495
SAVE $995

$2,000

 PRICE LAST YEAR = $3,295
SAVE $1,295
Group rate—Buy 4 registrations, get 1 free
Register people for the Science in Session/Now, New, Next PACKAGE, then contact Maya English to get your free registration. Group rate for full package registrations only. Valid only after four fully paid registrations. Must contact Maya English to receive the free registration. No refunds on existing registrations.
Register by Sept. 25 to secure your 'NOW, NEW, NEXT' Complete Experience Conference Kit

The first 200 registrants to CRN's Now, New, Next will get a gift box stocked with the extras you'll want at hand to fully engage and get the most out of your virtual conference experience. Register and be sure to include your home address if you are teleworking to ensure you have the accessories for a fully immersive experience and be prepared to participate in the Kyowa-Hakko sponsored group fitness session and other activities in style! You must register before Friday, September 25, to receive the box. (Gift boxes available to U.S. attendees only.) 
Contact Maya English with questions.
Cancellation Policy:
If you register before September 30, 2020, you will have 48 hours after receipt of your registration confirmation email to cancel without incurring an administrative fee. Should you need to cancel after this 48 hour period, if you do so by September 16, 2020 you will receive a full refund, minus a $50 administrative fee. Cancellations between September 17 and September 30, 2020 will receive a full refund, minus a $150 administrative fee. After September 30, 2020 there will be no refunds. CRN will not issue refunds if attendee experiences technical issues outside of CRN's control. See below to check the technical requirements needed to access the virtual conference platform. 
Technical Requirements for Eventfinity Platform:
CRN's virtual event will be held on Eventfinity, which is a web-based platform. It includes an in-browser video chat that allows for easy video chatting, which does not require any downloads. For the best user experience, please use a Windows or Mac computer. Mobile is not suggested, as it is not supported in some areas within the platform. The platform works across all browsers, but is optimized for Google Chrome and Firefox. The latest version of Chrome/Firefox are recommended.
Users will need to make sure that their computer's camera, microphone, and sound are enabled - especially on corporate windows devices. Users will also need to make sure that their camera, microphone, and sound are enabled on their browser and give permissions to the platform. Typically, users will be prompted 'allow' for these permissions when entering a room. If the user selects 'deny' to these permissions, they will be unable to see, hear, or speak to others in the room.
Test your system here.
Contact Maya English with questions.
(See information on last year's event here.)
A BIG 'THANK YOU' TO OUR SPONSORS
Learn more about becoming a sponsor here.