sponsorship
Thank you, sponsors!
---
THESE EVENTS HAVE PASSED.
SAVE THE DATE FOR NEXT YEAR'S EVENTS: 
OCT 19–22, 2021 AT THE RITZ-CARLTON, LAGUNA NIGUEL
---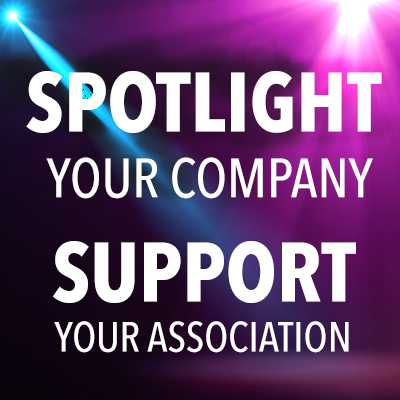 Support CRN's efforts to make this year's events extra special, and spotlight your company as a leader to industry professionals.
A variety of new, exciting sponsorship opportunities are available this year that incorporate the features of the virtual platform:
Please see answers to frequently asked questions about sponsorships and additional details and deadlines here.
Additional questions?
Please contact Carl Hyland: chyland@crnusa.org. 
---
2020 CRN Virtual Event Sponsors Frequently Asked Questions—Answered!
Registration
Some sponsorships come with free registrations. You will receive special registrations instructions. Please reach out to Maya English (menglish@crnusa.org) if you have questions.
Platform Sponsor Page
Some sponsorships comes with a page/listing on our event platform. Our platform partners will set up the page for you, and you will just need to supply the information. We suggest you submit your items as soon as possible, as it will take on average a week for show management to create your page. The closer to the show dates, the less likelihood any requested changes can be accommodated. Items and/or final edits MUST be submitted by September 25 to give the platform enough time to build the page, no exceptions. Please view this PDF to see full list of deliverables and submission information.
Gather Voices
One of the deliverables for your custom platform sponsorship page is the ability to add a video. If you do not have a video already made that you would like to upload, CRN gives sponsors the option to record a video using our Gather Voices platform via this link. Recording tips are available here.
Note to our Platinum and Premier sponsors: One sponsorship benefits is introducing a keynote speaker. We will be prerecording these intros using the Gather Voices platform. We will provide you with a script and a link to record the intro. We will reach out to you in September with more information.
Sponsor Meeting Rooms
Some sponsorships get a branded breakout room that will be used for end-of-day networking. Rooms hold a max of 25 people. You can invite attendees into your room or people can choose to enter if there is space. CRN cannot guarantee traffic into the room. We will provide more details closer to the event.
Logo
We may be showing sponsor logos on a sponsor reel and various areas on our platform. Please send Maya English (menglish@crnusa.org) your logo. Please provide the company logo, not brands. The ideal file format is a scalable, vector-based file, such as EPS or Adobe Illustrator. If that format is not available, high-res jpgs or tiffs will likely work. 
White Paper
With some sponsorship packages, you have the option to supply a white paper to CRN, which CRN will send to all attendees who opt-in to receive direct communication.  This white paper may be on an ingredient, or on an important industry issue.  The white paper subject to CRN approval. This can be sent before or after the event. CRN will work with you to send it to attendees. Please email Carl Hyland (chyland@crnusa.org) with your paper, or any further questions.
Social Media
We invite you to post on social media and help us promote and generate excitement for the event! CRN is active on Twitter: @CRN_Supplements and LinkedIn. Tag us and include our hashtags in your posts: #ScienceinSession #NowNewNext #CRN2020events
Now, New, Next Swag Box
Some sponsorships come with the ability to include items in the Now, New, Next conference Swag box. CRN is working with Meeting Management Services to coordinate the ordering, receiving, and shipping of these packages to attendees. Please note the following important dates:
Aug 31: Deadline for item selections, regardless of being ordered by CRN or being provided directly by sponsor.
September 25: All items must be received at MMS Office for Inventorying and Repacking. This includes business cards from our top sponsors. ANY SPONSOR SENT ITEMS NOT RECEIVED BY THIS DATE WILL NOT BE INCLUDED IN THE SWAG BOX
October 2: Individual Attendee Boxes begin shipping out
October 13: Conference Begins
Items ordered by CRN will ship directly to Meeting Management Services.
For sponsor provided items and/or business cards, please ensure they are received by September 25 to Washington DC by shipping to:
CRN Annual Conference
c/o Matthew Fox
1201 New Jersey Ave NW
Washington DC 20001
Please send all items via trackable UPS or FedEx, and email tracking number to Matthewf@mmsmeetings.com
Daily Supplement
Some sponsorships come with a feature in an edition of the CRN Daily Supplement. If your sponsorship includes this deliverable, CRN's contact Gretchen Powers (gpowers@crnusa.org) will reach out to provide details.
CRN App Ad
Some sponsorships come with an ad on CRN's new app that will be launching in late 2020. If your sponsorship includes this deliverable, CRN's contact Gretchen Powers (gpowers@crnusa.org) will reach out to provide details.
Key deadline dates
ASAP – Logo to CRN
August 31 – Last day to indicate participation in the New, Now, Next Swag Box
September 25 – Last day to upload and edit  platform sponsor pages
September 25 – Last day for items to arrive in Washington, DC, for New, Now, Next Swag Box
Questions? Reach out to Carl Hyland (chyland@crnusa.org) or Maya English (menglish@crnusa.org).