N3 featured speakers
NOW, NEW, NEXT 2021—Featured Speakers

Learn more about health and safety at CRN's events, registration rates, and booking your accommodations.

Sponsor NOW, NEW, NEXT | Back to NOW, NEW, NEXT Agenda | See SCIENCE in Session details  
Backable: The Surprising Truth Behind Breakthrough Ideas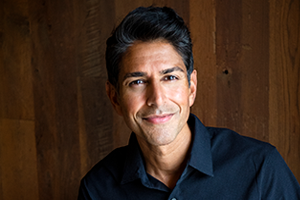 Suneel Gupta
Bestselling author, "Backable: The Surprising Truth Behind Breakthrough Ideas" and Harvard Instructor
is the bestselling author of  "Backable,"which is rooted in his journey from the "Face of Failure" for the New York Times to the "New Face of Innovation" for the New York Stock Exchange. Suneel is the founding CEO of RISE, which partnered with First Lady Michelle Obama to deliver low-cost healthcare services to people in need. RISE was named "App of the Year" by Apple and sold in a successful exit to One Medical (NASDAQ: ONEM). Suneel now serves on faculty at Harvard University and as an emissary for Gross National Happiness between the United States and the Kingdom of Bhutan. Suneel and his brother, Dr. Sanjay Gupta of CNN, are co-creators of a documentary film project on the Immigrant Experience. When a reporter once asked Suneel about his purpose, his response was to "find good people, and inspire them to do what inspires them."
---
You Don't Have a Diversity Problem, You Have a Leadership Problem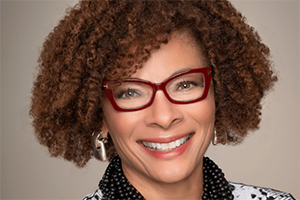 Ginny Clarke 
Holistic Leadership Specialist & Former Director, Executive Recruiting, Google
Dedicated to helping leaders create the conscious workplace for tomorrow, Ginny Clarke has advised at the highest levels of corporate America for decades. A proven expert in driving diverse leadership, she is the former director of executive recruiting at Google, where she led the company's diversity, non-tech recruiting, and leadership internal mobility teams – finding and hiring senior leaders across the company. She also built a scaled internal mobility program for Google's senior leaders to advance within the organization, and designed much of the infrastructure that supports their executive recruiting function today.
Clarke draws on her unparalleled experience inside corporate C-Suites and boardrooms helping thousands of executives up their game and elevate their careers to bring a unique, holistic five-dimensional approach to true leadership that is essential now more than ever. A systems thinker who deconstructs processes and behaviors to carefully assess organizational and individual capability, she inspires and uplifts by helping audiences understand how to scale mobility opportunities for all, and bring conscious awareness to both the workplace and life. Clarke delivers "no-holds-barred" discussions on the root causes that lead to a lack of diversity in organizations, and provides the thoughtful, integrated solutions that anyone can use to affect change.
Prior to Google, Clarke was a partner at Spencer Stuart, the global executive search firm based in Chicago. For 12 years, she worked in the firm's financial services and financial officer practices, and co-founded and led their global diversity practice. Drawing upon her breadth and depth of experience, Clarke wrote the book titled Career Mapping: Charting Your Course in the New World of Work, providing a framework that empowers individuals to plot and assess their professional competencies and strategically navigate their careers. After the book was published, she ran her own executive search and talent management firm for three years before becoming a senior partner for executive search in the U.S. at Knightsbridge, a Canadian human capital solutions firm.
Clarke started her career in banking at First National Bank of Chicago (now Chase). After a short stint, she spent a number of years in the real estate investment management business with Jones Lang LaSalle and Prudential Real Estate Investors, where she was responsible for asset management, portfolio management, capital raising, and client servicing.
She is now the CEO of Ginny Clarke, LLC, her own talent and leadership consulting business, as well as the host of Fifth Dimensional Leadership, a podcast for leaders, thinkers, and future-makers covering topics like power, personal branding, self-awareness, networking, fear, and career management.
Clarke earned her BA in French and Linguistics from the University of California at Davis, and her MBA from Northwestern University's Kellogg School. She is the single mother of an adult son, Julian, who works in the entertainment industry.
---
The Political Climate We Live In—A Deep Dive into Current Events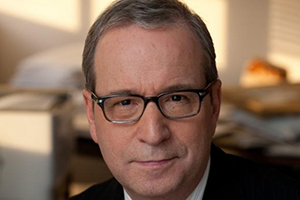 Ronald Brownstein
CNN Senior Political Analyst, Senior Editor for The Atlantic, and Contributing Editor for National Journal 
Part journalist, part historian, and all shrewd political observer, Ron Brownstein explains the complexities of American politics with lucid precision. As a senior editor for The Atlantic, a Contributing Editor for National Journal, and a senior political analyst for CNN, he produces sharp analysis on politics, policy, the electorate, media, healthcare, and the range of issues informed by his strong sense of American political and national history.
Twice a finalist for the Pulitzer Prize, Brownstein was cited for "the clarity, consistency, and quality of his political reporting." He writes weekly columns for both the Atlantic and CNN.com and also appears regularly in National Journal. A prolific and penetrating columnist, Brownstein is, as the Economist said, "one of America's best political journalists," and the Washington Post called him "one of the gold-plated names of political journalism who can still shape big-pictures conventional wisdom." Brownstein's  speeches reflect the depth of his knowledge, making him one of the most trustworthy predictors of America's future.
Before taking over the political coverage for Atlantic Media Company, Brownstein served as the national political correspondent and a columnist for the Los Angeles Times. In his years at the Times, he earned two finalist nods from the Pulitzer Prize Board for his coverage of the 1996 and 2004 presidential elections. His track record led former President Bill Clinton to cite Brownstein as the "one journalist who generally gets it right, explaining what the issues are and what's going on in the country." In addition, Brownstein served as chief political correspondent and columnist for U.S. News and World Report for seven months in 1998. He also has appeared frequently on Meet the Press, This Week with George Stephanopolous, Face the Nation, the Newshour with Jim Lehrer, and Washington Week in Review. He has also served as an election analyst for ABC.
Brownstein is the author or editor of seven books, including Rock Me on the Water 1974 -The Year Los Angeles Transformed Movies, Music, Television, and Politics, The Power and The Glitter: The Hollywood-Washington Connection, and Storming the Gates: Protest Politics and the Republican Revival. His previous book, Reagan's Ruling Class: Portraits of the President's Top 100 Officials, was a Washington Post best-seller for five weeks. He was editor and co-author of Selecting a President and Who's Poisoning America, and his sixth book, The Second Civil War: How Extreme Partisanship Has Paralyzed Washington and Polarized America, was named one of the "10 books to curl up with" by the New York Times. .
His articles on politics, public policy, books and culture have also appeared in a number of newspapers and magazines, including The New York Times Magazine, Esquire, Vanity Fair, the New Republic, the Financial Times, the Washington Monthly, the Wall Street Journal, the Times of London, the Times Literary Supplement, the Boston Globe, the Chicago Sun-Times, Newsday, and the Miami Herald.
---
Economic Forecast: Impact of Seismic Surprises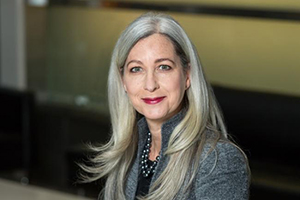 Marci Rossell
Expert Economic Forecaster, Former Chief Economist for CNBC and Co-Host of Squawk Box
Marci Rossell is a world-renowned economist and financial expert who electrifies audiences nationwide, speaking candidly on the nexus of economics, politics, culture, and the media. She honed her animated style serving as the popular, lively Chief Economist for CNBC, where she became a household name and a must-watch source of financial news. The former co-host of the well-known "pre-market" morning news and talk show Squawk Box, Rossell is revered for taking complex economic issues, often dull in the button-down business press, and making them relevant to people's lives, families, and careers.
Rossell discusses America's current and future role in the global economy, factors responsible for recessions, how Washington influences Wall Street and the markets, and the specific forecast for the U.S. economy over the course of the next 18-24 months. She is also well-versed in the stock market, investor behavior, consumer confidence, and what accountable capitalism looks like this year and beyond. With a knack for making complex topics more digestible, Rossell's authentic, high-energy talks deliver a stimulating and often optimistic economic outlook, providing an insider's perspective on key factors of economic disruption. Her creative, thought-provoking commentary will ring in the audience members' ears well after she leaves the stage.
Prior to her career in broadcast journalism, Marci served as Corporate Economist and Investment Spokesperson for OppenheimerFunds, one of the nation's largest mutual fund companies. Her success in the private sector led to her economic commentary being revered and ultimately her appointments on nationally syndicated talk shows. Before moving to Wall Street, she was an expert witness for Deloitte & Touche in court cases involving economic issues. Marci began her career as an economist with the Federal Reserve Bank of Dallas.
Marci earned a Ph.D. in Economics from Southern Methodist University, where she was named one of the Young Alumni of the Year in 2002. She brings a world of experience — from Main Street to Wall Street — when discussing the U.S. economy, international events, and movements in capital markets.
---
And Now What? The Future of Healthcare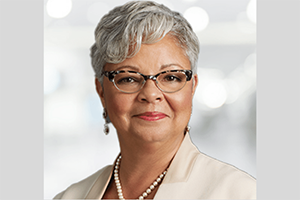 Dr. Freda Lewis-Hall
Life Sciences Leader, Former EVP,Chief Medical Officer, & Chief Patient Officer at Pfizer, Inc.
A pioneer in medicine and leadership, Freda Lewis-Hall, MD, DFAPA, MFPM has been on the frontlines of healthcare for more than 40 years as a clinician, researcher, and leader in the biopharmaceuticals and life sciences industries.
Dr. Lewis-Hall is an incredible storyteller with a flair for well-timed humor who shares with audiences her powerful story and inspiring path to becoming a leader in the healthcare industry. Her talks motivate audience members to embrace pressure and determine their own destinations, just as she did on her path to being the first in her family to attend college, becoming a physician and, subsequently, a biopharmaceutical executive. Dr. Lewis-Hall's message of perseverance, tenacity, equity, inclusion, and transparency is one that resonates with all audiences and diverse backgrounds.
A passionate advocate for health equity and improved outcomes for all patients, Dr. Lewis-Hall served in multiple leadership positions in the pharmaceutical industry. She is widely regarded for expanding outreach to patients, reshaping the focus on patient engagement and inclusion, improving health information and education, and amplifying the voice of the patient within company culture and decision-making.
Most recently at Pfizer, Inc, Dr. Lewis-Hall served more than ten years on the executive leadership team as executive vice president, chief medical officer, and later chief patient officer. Her tenure at Pfizer was devoted to ensuring the safe, effective, and appropriate use of medicines and vaccines produced by the pharmaceutical giant, from the first clinical trial to its last use.
Prior to joining Pfizer, Dr. Lewis-Hall held various senior leadership roles within the industry including chief medical officer and executive vice president, medicines development at Vertex Pharmaceuticals; senior vice president, U.S. medical affairs at Bristol-Myers Squibb; vice president, research and development, product development at Pharmacia Corporation; and as a product team leader and director at Eli Lilly and Company.
Before entering the biopharmaceutical industry, Dr. Lewis-Hall served as vice chairperson and associate professor in the Department of Psychiatry at Howard University College of Medicine and as an advisor to the National Institute of Mental Health. Trained as a psychiatrist, she began her medical career in frontline patient care and became well known for her work on the impact of mental illness on families and communities and on issues of healthcare disparities.
Appointed by the Obama Administration in 2010, she recently completed a decade of service on the inaugural Board of Governors for the Patient-Centered Outcomes Research Institute (PCORI). Dedicated to building the next generation of leaders in her field, Dr. Lewis-Hall currently serves on the Board of Fellows of The Harvard Medical School, and the Board of Advisors of the Dell Medical School.
While building a pipeline of leaders, Dr. Lewis-Hall continues her commitment to health, science, and advocacy by serving on the Boards of the Foundation of the National Institutes of Health, The Milken Institute's FasterCures Center, the Prostate Cancer Foundation, the Davos Alzheimer's Collaborative, and the Dalio Center for Health Justice at NewYork-Presbyterian. Dr. Lewis-Hall currently serves on the corporate boards of Milliken and Company, a global diversified industrial manufacturer; 1Life Healthcare, Inc., a health services company; Exact Sciences, Inc., a molecular diagnostics company; and SpringWorks Therapeutics, a biopharmaceutical company.
In addition to being co-editor of the book, Psychiatric Illness in Women: Emerging Treatments and Research, Dr. Lewis-Hall is a recognized face and voice, providing health and wellness education on national TV and radio shows, magazines, and websites. For nearly a decade, she was a regular guest providing practical, easy to understand health advice on Dr. Phil and The Doctors.  She has also appeared on the THE REAL, was a featured speaker at TEDMed, and hosted The Urban Health Report for PBS for 5 years, in addition to many other media appearances. She was named "Woman of the Year" by the Healthcare Businesswomen's Association, one of the "Notable Women in Technology" by Crain's New York Business, and among the "50 Most Powerful Women in Corporate America" and "Most Powerful Executives in Corporate America" by Black Enterprise magazine.
A graduate of Johns Hopkins University and Howard University College of Medicine, she is an honorary fellow of the Faculty of Pharmaceutical Medicine of the Royal College of Physicians of the United Kingdom, and distinguished fellow of the American Psychiatric Association.