Now, Now, Next agenda at a glance
All sessions in the Arizona Biltmore Ballroom unless otherwise noted. See Science in Session agenda.
Tuesday, October 11
7:00 – 9:00 pm


'Through the Looking Glass' Welcome Reception—sponsored by Plexus Worldwide 
Paradise Garden
Science in Session and Now, New, Next attendees come together to enter a whimsical world offering a welcoming backdrop for unexpected interludes as well as curated connections with colleagues in the Paradise Garden. Make a meal of the ample hors d oeuvres, or enjoy prior to dinner on your own.
---
Wednesday, October 12
6:30 – 7:30 am
Yoga
Paradise Garden
7:30 – 8:30 am
Breakfast
Aztec Room & Patio
8:30 – 8:45 am
Welcome and Introductions
8:45 – 9:45 am
What Comes Next
Dex Hunter-Torricke Former Head of Communications at SpaceX, Executive Communications Manager at Facebook, and Executive at Google
9:45 – 10:05 am
Supplements to Savings: Health Care Cost Savings from the Targeted Use of Dietary Supplements (2022-2030)—a new report from the CRN Foundation and Frost & Sullivan 
with
Michelle Stout Regulatory Policy Director – Nutrition, Amway/Nutrilite
10:05 – 10:35 am
Break
10:35 – 11:15 am    
CEO Spotlight: John Agwunobi, MD CEO and Chairman, Herbalife Nutrition
11:15 – 12:15 pm    
The Economy 2023
Dr. Marci Rossell Expert Economic Forecaster, Former CNBC Chief Economist and Co-Host of 'Squawk Box'
12:15 pm 


Lunch Sponsored by Informa  
Spire Lawn
1:00 pm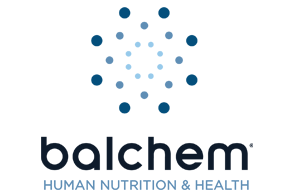 Golf Tournament Sponsored by Balchem
1:30 – 4:00 pm    
Networking Pavilion
Grand Ballroom
Use the space for any prescheduled meetings or stop in and see what connections you make spontaneously. The room is stocked with refreshments and is meeting ready.
2:00 – 3:00 pm    
Pickleball ($40/person) Pickleball Pro on site to help create matches, round robin or competition ladder games. New to pickleball? Not a problem! The pro provides instruction on play, technique, and scoring in small games. Open to all fitness levels!
2:00 – 3:00 pm
Power Circuit Fitness Class ($20/person) Intense cardio conditioning and core strengthening with equipment finesse.
3:30 – 4:30 pm    
Biltmore Boot Camp Fitness Class ($20/person) Bursts of intense training, alternating with intervals of lighter work will take you on a journey through the Arizona Biltmore Fitness Center. A high intensity workout experience.
5:30 – 7:00 pm
'Arizona After Hours' Networking Reception—hosted by Women in Nutraceuticals (WIN)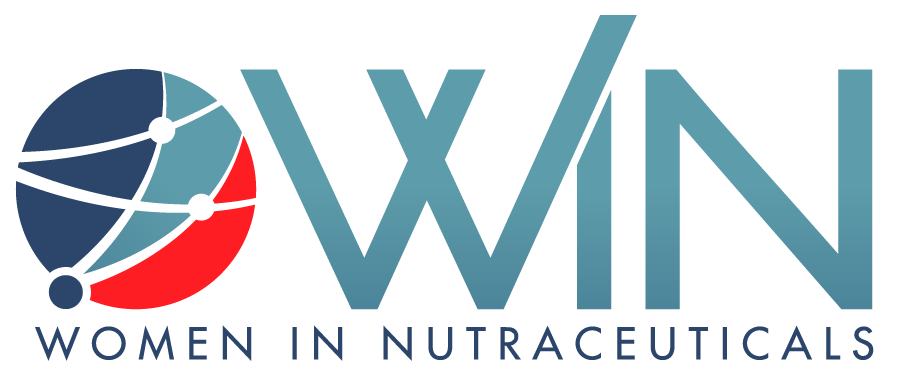 Aztec Room & Patio
Meet founding members of a new group with the mission to empower women in nutraceuticals to unlock their personal and professional potential and learn more.
Dinner on your own
---
Thursday, October 13
6:30 – 7:30 am
Kyowa Hakko Fun Run & Walk  

Meet in lobby
7:30 – 8:30 am
Breakfast
Aztec Room & Patio
8:30 – 8:35
Welcome
8:35 – 9:15 am            
The View from the Corner Office
with
Frederic Boned Regional Vice President Health Nutrition & Care North America, DSM
and
Jennifer Holahan Vice President, US Wellness Division, Haleon
 
9:15 – 10:15 am
A Political Outlook with Margaret Brennan
Margaret Brennan Moderator of CBS News' 'Face the Nation' and CBS News Chief Foreign Affairs Correspondent
10:15 – 10:45 am    
Break
10:45 – 10:55 am
CRN Business Meeting
Audit Report
Bruce Brown President, Board Member, Natreon, CRN Audit Committee Chair
Treasurer's Report
Laura S. Harkness Global R&D Vice President for Health & Wellbeing and Personal Care, Church & Dwight, CRN Treasurer
10:55 – 11:15 am     
Chairman's Address
with
Barry Ritz Chairman, CRN Board of Directors, Vice President and Head of U.S. Regulatory & Science, Nestle Health Science
11:15 – 11:50 am    
Consumer Insights
with
Caroline Davidson Director, Channel and Agency Partnerships, SPINS
11:50 am – 12:00 pm    
Release of 2022 CRN Consumer Survey on Dietary Supplements Topline Data
with
Tom Druke Marketing Director, Minerals & Nutrients, Balchem
12:00 – 12:30 pm    
President's Address
with
Steve Mister President & CEO, CRN
12:30 – 1:30 pm
Lunch
Gold Room
1:00 – 3:30 pm
Volunteer Event at St. Mary's Food Bank
A chance to #Act4Access with your CRN colleagues: Spend part of your afternoon volunteering at St. Mary's food bank, the world's first food bank. Their volunteers can pack over 1,400 emergency food boxes within our 2 hour shifts! The boxes are then distributed all throughout Arizona to families needing assistance. Please note dress code for the event: close toed shoes (sneakers suggested) and all shirts must have sleeves (no tank tops).
1:30 – 4:30 pm     
Immersion of the West  ($95/person) Take a Ride in an Open Air Cart with local experts and we will transport you back to Old Town during the 1900s. Meet some of our founding family members, learn about Scottsdale's beginning, cowboys, native culture and immigrant families that built Old Town Scottsdale and sample some local Arizona Wines.
1:45 – 4:30 pm    
Desert Botanical Garden ($75/person) Desert Botanical Garden is here to help you enjoy the beauty of the desert and care about it. There's so much to do at this outdoor venue. Take a self guided tour throughout the Sonoran Desert nature/hiking paths. Enjoy 50,000+ plant displays showcased in beautiful outdoor exhibits. Immerse yourself in colors and fragrances of the Garden.  Group will enjoy a welcome custom beverage in the Garden.
7:00 – 10:00 pm         


'Roaring 20s'Closing Reception—sponsored by Haleon 
Gold Room & Patio
Celebrate the splendor of 1920s Art Deco style with specialty retro cocktails and more. Get a little glam with your garments and "prop yourself" with our accessories to help get your Gatsby on. Learn dances from the Jazz Age and sparkle on stage with your industry colleagues for karaoke.
---
Friday, October 14
8:00 am    
Seated breakfast begins
8:30 – 8:35 am
Welcome
8:35 – 9:40 am    
Breakfast With...David Katz, M.D.
9:40 – 10:40 am    
Last Thing Before You Go...Sustainable Packaging
Steve French COO, Natural Marketing Institute (NMI)
John Hewitt VP of Packaging Sustainability, Consumer Brands Association (CBA)
10:40 – 10:45 am
Closing Remarks
10:45 am    
Adjourn