CCQuest
Still Time to Play CRN's Committee Content QUEST on our new mobile app

---
UPDATE: We have a winner in the Power User Category!
Download the app/check out your feed to find out who! 
Plus, we are extending the game to encourage more engagement beyond the holiday break—we still have Committee and Company awards to give. Learn more.
---
---
Flex your CRN/industry knowledge and win money for charity!
How much do you know about what your CRN Committees have been up to this year?
Play along on the 'CRN Connect' mobile app to find out! 
Get acquainted with CRN's new mobile app while showing off your knowledge of industry hot topics and your company's engagement in CRN. Will you be the reigning champion of CRN's inaugural Committee Content QUEST and win the chance to donate to a charity organization?* 



HOW TO PLAY:
Watch your app newsfeed for quiz questions and be the first to answer correctly in the Committee Content Quest forums. Starting Dec. 22 and through Dec. 29, there will be three QUESTions for each of CRN's open standing committees:
Communications and Media Outreach
Government Relations
International Trade and Market Development
Legal
Regulatory Affairs
You'll see content in your app newsfeed based on what committees you belong to. Not on a committee yet? You should really do something about that, but never fear, read on...
BONUS:
In addition to three QUESTions for each of CRN's open standing committees noted above, we'll have five QUESTions for:
And three QUESTions for:
CBD Working Group
Probiotics Working Group
Sports Nutrition Working Group
Delivery Form Safety Task Force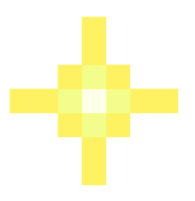 DETAILS:
QUESTions will appear starting Tuesday, Dec. 22, and then on Wednesday, Dec. 23. We'll continue Monday, Dec. 28, and Tuesday, Dec. 29, with winners revealed on Dec. 30. UPDATE: We're giving committees and companies more time to play. Learn more.
WINNERS:
CRN will announce winners on Dec. 30: is extending the QUEST for Committee and Company categories after naming the Power User winner.
COMMITTEE
The Committee* that does best with most correct answers the quickest will win a $300 donation to the charity of their choice (the 2020 outgoing committee chair will choose).
Dec. 30 update: The ITMDC and PROBIOTICS Working Group were the first groups to have all their answers in, thanks to our Power User individual winner. However, we want to spread the winnings for charity around, so the next quickest Committee, Working Group or Task Force that completes the QUEST will be awarded the Committee prize.

COMPANY
The Company* that has the best showing overall with most questions answered correctly across most committees will win a $200 donation to the charity of their choice (the Executive Contact will choose).
Dec. 30 update: We're still looking for that company that has multiple employees engaged and in the game, our Power User definitely represented their company well, but we need MORE players. Once ALL the QUEST items are completed, CRN will tally up member company replies and name a winner.

POWER USER
The Power User*—that individual (if any standout) who answers correctly and quickest across most committees* will win a $100 donation to the charity of their choice.
Dec. 30 update: WINNER ANNOUNCED ON THE APP—CHECK OUT YOUR FEED/DOWNLOAD TO FIND OUT WHO WON!

*Please note: The same company cannot win in more than one category, so CRN will choose the next highest in each category if needed to avoid duplicate winners at the company level and share the giving, as noted in our Dec. 30 updates.
---
GAME TIP
Sort by #QUEST in the apps tags at the top of your newsfeed to filter out QUEST questions you missed (and then head over to the right forum to post your answer).
---
QUESTIONS
Contact Gretchen Powers (gpowers@crnusa.org).