Agenda
Agenda: CMOC 2018—CRN's Annual Communications and Marketing Meeting
(Subject to change)
TUESDAY, MAY 22
8:00 am – 8:30 am  
Networking Breakfast
---
8:30 – 8:45 am
Welcome and Introductions 
---
8:45 – 9:30 am 
The Future of Conversation—How to Win with Bots
Adelyn Zhou
Co-Founder and Head of Marketing, TOPBOTS
---
9:30 – 10:15 am
PR: A Fresh Approach to Best Practices
Heather Whaling
President, Geben Communication
---
10:15 – 11 am
Social Purpose: A New Paradigm for Growth
Jessica Joines
Founder & CEO, Consciousness Economy
---
11 – 11:15 am    Break
---
11:15 – 12 pm
Building, Promoting, and Defending your Digital Reputation
Howard Opinsky
President, Five Blocks
---
12 – 1 pm    Lunch
---
1 – 1:45 pm    
Togetherness: Achieving Sales and Marketing Alignment
Jeff Davis
Sales and Marketing Alignment Expert, Founder, SMA Summit, Host of 'The Alignment Podcast'
---
1:45 – 2 pm    Break
---
2 – 4 pm
The Secrets to Crafting Persuasive, Powerful Op-Eds
David White
Chief Operating Officer, Keybridge Communications
---
4 – 4:15 pm    Break
---
4:15 – 5 pm 
The Ephemeral Content Revolution
Kimberly Price
Associate Director, Social Media, Merkley + Partners
---
7 pm  
Group Dinner at Chez Josephine  (only for those registered)
---
WEDNESDAY, MAY 23
8 – 8:30 am Networking Breakfast 
---
8:30 – 9:15 am
The Art and Science of Communication, Decision-making, and Winning Against your Competition—A Neuroscience Exploration
Pranav Yadav
CEO, Neuro-Insight US Inc.
---
9:15 – 10 am
Own the Story to Earn the Story: Reviving Earned Media through Storytelling
Bryan Blatstein
Lead, Medical Specialist Group, Chandler Chicco
---
10 – 10:15 am Break
---
10:15 – 11 am
Getting into the Minds of GenZ
Cynthia Rohde
President, Rohde Strategic Communications
---
11 – 11:45 am  
Transparency and Consumer Purchase Intent
Yadim Medore
Founder and CEO, Pure Branding
---
11:45 am – 12 pm To Be Announced
---
12 – 1 pm Lunch
---
1 – 1:45 pm
The Art of Storytelling—Winning Hearts and Inspiring Action
Meredith L. Eaton
Vice President, March Communications
---
1:45 pm – 2 pm Break
---
2 – 2:45 pm  
Where Influencer Marketing Went Wrong, and How to Fix It 
Nick Stagge 
Vice President of Marketing, ExpertVoice 
---
2:45 – 3:00 pm Break
---
3 – 4:30 pm Communications Committee Meeting (CRN Members Only)—Details to Be Announced 
---
7 pm  
Optional Group Theater Outing: The Band's Visit 
For information on purchasing tickets, please contact Heather Granato.  

SESSION HIGHLIGHTS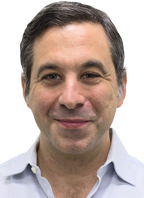 Bryan Blatstein – Lead, Medical Specialist Group, Chandler Chicco
Own the Story to Earn the Story: Reviving Earned Media Through Storytelling
Too often in communications, we talk in terms of messages. What are our messages? Do our messages resonate? In the rush to get out our message, we've lost the all-powerful ability to captivate our audience through storytelling. In the current fragmented and transparent media environment, it's now more critical than ever to bring journalists stories and ideas that fit into a newsworthy dialogue—rather than bringing them mere corporate sounding, message-laden pitches—to advance and secure earned media.
---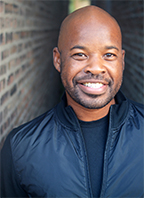 Jeff Davis - Sales and Marketing Alignment Expert; Founder, SMA Summit; Host of 'The Alignment Podcast'
Togetherness: Achieving Sales and Marketing Alignment
Studies show the failure to align sales and marketing teams around the right processes and technologies costs B2B companies 10% or more of revenue per year. In today's B2B business environment sales and marketing can no longer have a combative relationship. We must find a way to create "togetherness" and use the collective knowledge of each team to win. The goal of this presentation is to help B2B leaders think differently about how sales and marketing should work together. With increased scrutiny for marketing to prove ROI on their activities and it becoming increasingly hard for B2B salespeople to even get in front of new customers, the old way of doing business is no longer an option. This presentation focuses on using evidence-based research and empirical knowledge to propose real-world strategies that work.
---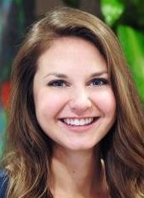 Meredith L. Eaton – Vice President, March Communications
The Art of Storytelling—Winning Hearts and Inspiring Action
It's said that facts win minds, but stories win hearts. In this session, learn the keys to successful storytelling that can help marketers better reach their audiences. With such competitive and crowded markets today, attention is a new kind of currency. But, with the right narrative, companies can break through the noise to capture and hold people's attention – and, ultimately, inspire them to take action.
---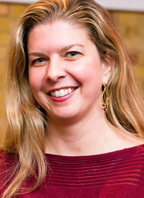 Jessica Joines – Founder & CEO, Consciousness Economy
Social Purpose: A New Paradigm for Growth
While it's no secret that purpose has become a key ingredient for a strong, sustainable brand and organizational culture, many of the core elements that are key to success often get lost. More than a marketing trend or CSR program, social purpose represents a fundamental paradigm shift to business. It impacts every aspect of the value chain and it drives greater innovation and profit. Fortune 500 companies with purpose are seeing 4x growth vs. those without. In this session, discover how purpose is fueling commerce, learn key consumer and marketplace trends in nutrition driving this economic shift and what the 5 core principles are for mastering success.
---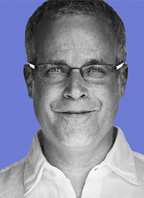 Yadim Medore – Founder & CEO, Pure Branding, Inc.
Transparency and Consumer Purchase Intent
In a special preview of findings from Pure Branding's soon-to-be-published consumer research study, "The ROI of Transparency," you'll learn how consumers define and prioritize supplement transparency practices. What types of consumers are driving transparency? Why does transparency matter now and what does it mean for the future? Examine first-hand learnings from developing the supplement industry's first consumer-facing transparency program for Gaia Herbs, Meet Your Herbs, which helped to triple their sales in four years.
---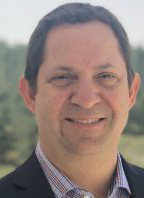 Howard Opinsky - President, Five Blocks
Building, Promoting, and Defending your Digital Reputation
Is reputation management part of your company's digital strategy? If not, it should be. The digital landscape presents immense opportunity for both building and destroying a brand's reputation. Being prepared and having a process in place can help ensure your online presence is making the impressions you want and keeping threats at bay.
---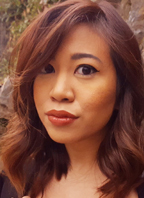 Kimberly Price – Associate Director, Social Media, Merkley + Partners
The Ephemeral Content Revolution
Ephemeral content is the lightweight ad with heavy implications for brands. In this session, we'll cover the rise and impact of ephemeral content, how it's used by consumers and brands alike, and lay the foundations for building a strategy around ephemeral content. We'll even make some of our own disappearing memories along the way!
---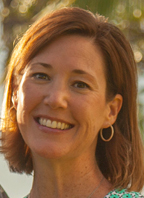 Cynthia Rohde, President Rodhe Strategic Communications
Getting into the Minds of GenZ
GenZ is bigger than the Baby Boomer generation and it's coming at us quickly.  Comprised of today's teens and early 20-somethings, they're hyper-connected, exceptionally savvy consumers of information, and the first generation to grow up with the reasonable expectation of constant instant feedback—because that's the world they were born into. With eight seconds to grab their attention before they swipe, GenZ presents a new set of challenges and opportunities for marketers. We'll explore how to get into the minds of this influential and game changing generation of consumers.
---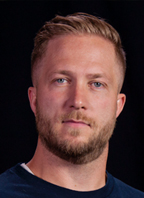 Nick Stagge – Vice President of Marketing, ExpertVoice
Where Influencer Marketing Went Wrong, and How to Fix It
Influencer marketing was born out of necessity, but has struggled to evolve as the dynamic between brands, social media platforms, and consumers have shifted. Learn how to make the most of your influencer marketing campaigns and sell more product.
---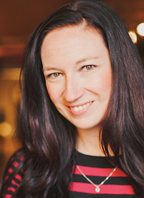 Heather Whaling – President, Geben Communication
PR: A Fresh Approach to Best Practices
As technology evolves, PR continues to evolve. In this session, attendees will learn how to use data to drive strategy, planning and execution, as well as answers to the following questions: What best practices are still relevant? What innovations are helping us improve communications? What's the intersection of PR and social media? And, most importantly, how do we know that our investment of time and money into PR activities is actually effective? Join us for an fast-paced, engaging conversation that will give you tangible ideas to elevate your existing communication efforts.
---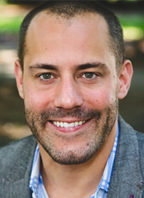 David White – Chief Operating Officer, Keybridge Communications
The Secrets to Crafting Persuasive, Powerful Op-Eds
Convincing stakeholders, policymakers, and consumers to all buy into your product is critical to your company's mission. This interactive session will teach marketing and communications professionals to increase engagement and sway supporters by creating influential and persuasive arguments.
---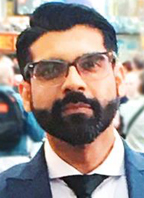 Pranav Yadav – CEO, Neuro-Insight US Inc.
The Art and Science of Communication, Decision-making, and Winning Against Your Competition—A Neuroscience Exploration
From the Vedas to the Puranas, from Buddhism to Zen...what we've learned in the past few hundred years from studying psychology and neuroscience tells us 80-90% of our decision-making takes place in the subconscious. Yet brands still spend hundreds of millions of dollars in media and advertising just by analyzing their consumer's conscious, self-reported feedback. The CMOs are left at the mercy of the bluntness of their antiquated tools—it's like conducting open heart surgery with a butcher's knife. Not anymore! In this session, we will explore how brands can access the subconscious and tie marketing back to ROI.
---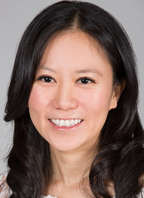 Adelyn Zhou – Co-Founder and Head of Marketing, TOPBOTS
The Future of Conversation—How to Win with Bots
You may have heard of the terms "bots", "chatbots" or even "conversational commerce." But what do these terms actually mean? And how are these concepts relevant to the retail space?
With the rise of messaging apps and chat bots, brands and retailers now are able to connect with consumers in a more personal way. These artificial intelligence (AI) powered chat bots will be able to read / listen to conversational messages, look at purchasing behavior and browsing history, and offer consumers personalized products, all within the new messaging platform. Conversational commerce, a new term to describe the act of placing orders through online conversations, is a major part of the future of digital shopping.
---