Billion-dollar baby: NBJ projects supplement industry to grow $1.8B each year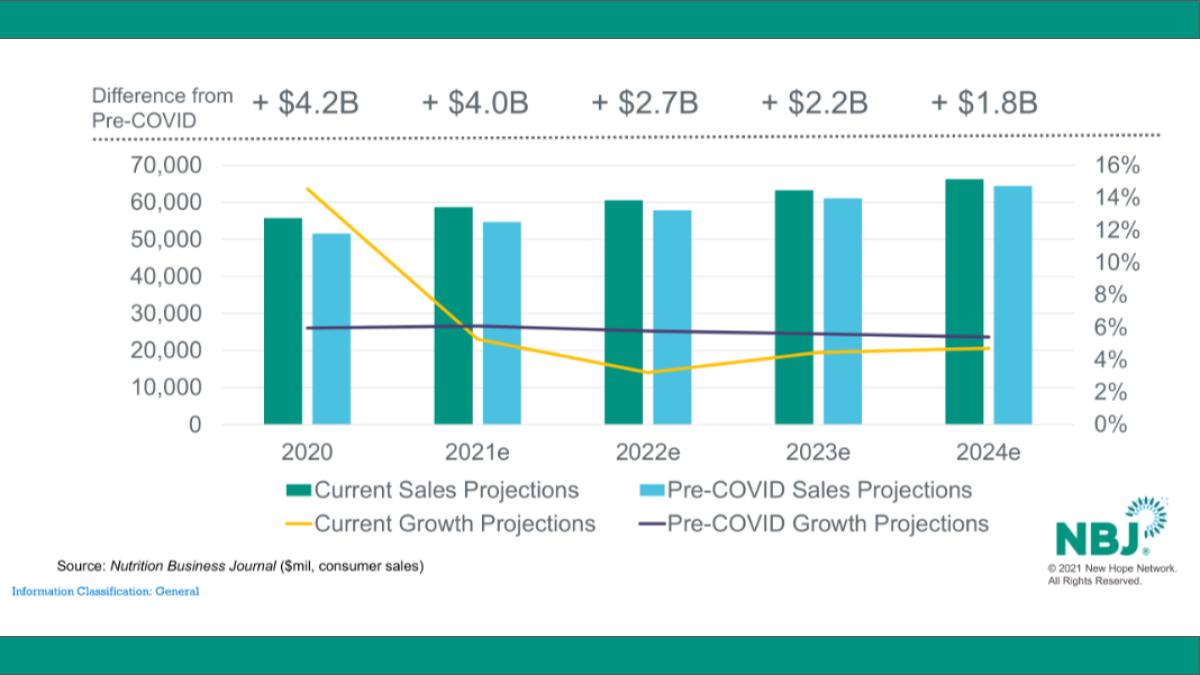 At the recent SupplySide East trade show, attendees learned the state of and financial forecast for the health and nutrition industry.
By the numbers: The dietary supplement industry increased in 2020 by $7B, revealed Bill Geibler, content and insights director at Nutrition Business Journal (NBJ), in the "Top Trends in a Post-Pandemic Age" session. This 14.5% growth rate is "a growth rate we haven't seen in this industry since 1997," said Geibler.
Where does the industry go from a period of such stellar growth? Geibler revealed that the supplement market is projected to grow about $1.8B larger each year going forward. "If I were to personally put money on it," Geibler confessed, "I would say that's conservative."
What NBJ is saying: Speaking to the post-COVID sales boom, Geibler said, "We have a nation that really started to say, 'We're not that healthy. We're not as healthy as we thought we were. We're not as healthy as we need to be.'"
The bottom line: U.S. consumer health satisfaction has declined from 67% (2017) to 54% (2021), according to New Hope Network and NEXT Data & Insights' June 2021 Changing Consumer Survey. Geibler noted that supplement industry sales are dependent on consumer attitudes. "What consumers believe they need is what they're going to buy in the vitamin aisle."
Go deeper: Access this SupplySide East session and others on demand on the SupplySide Network 365 platform.
---
Vitamin D & Me! education campaign 'more timely than ever'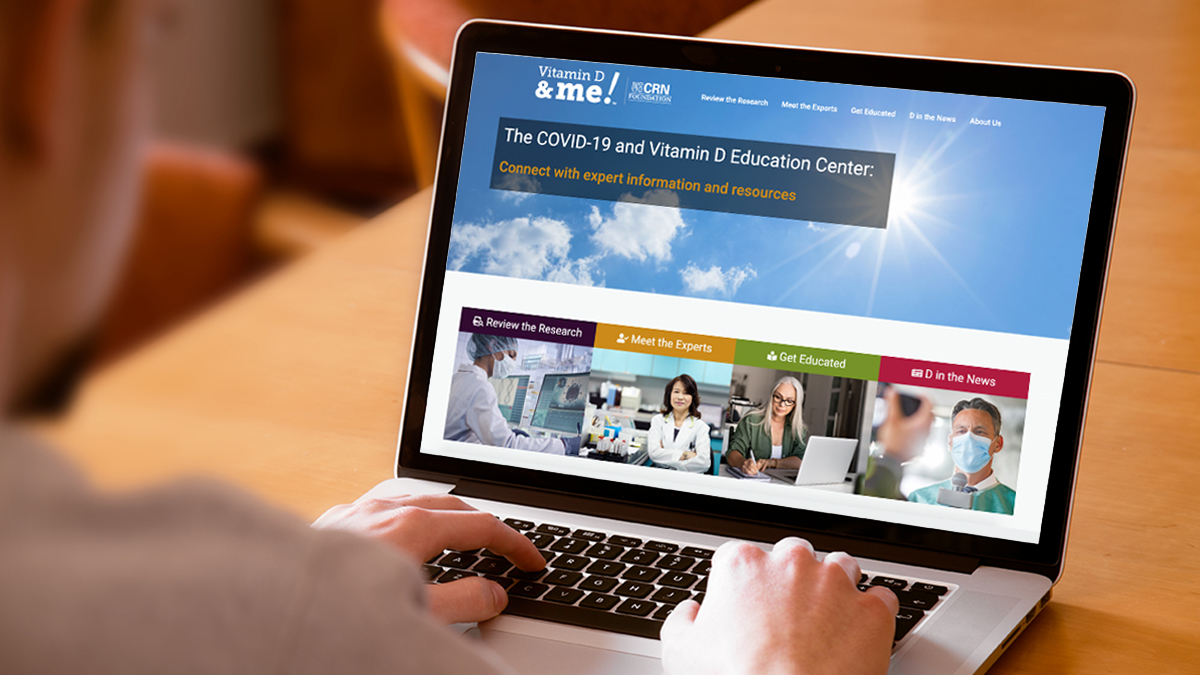 The CRN Foundation's Vitamin D & Me! public education campaign connects website visitors with expert information and helpful resources on the connection between vitamin D and COVID-19.
"With conflicting information and evolving research in the area of vitamin D and COVID-19, CRN members believed there was a need to provide an information source that compiles and shares unbiased information on the topic with the public," said CRN's Luke Huber and Nutrasource's Susan Hewlings in Nutrition Industry Executive.
Why it matters:  "As the pandemic stays with us and concerns about the delta and other variants multiply, the website is more timely than ever," note Dr. Huber and Dr. Hewlings. 
Vitamin D & Me! focuses on U.S. consumers 55 and older, featuring:
What now? Industry members are encouraged to share Vitamin D & Me! with the world—"we all have a role to play in getting this vital information out." Some ideas for getting your company involved:
Add a line to print or inline advertising

Run a mini public service campaign on your social channels

Make sure sales staff and call centers are aware of and can refer relevant constituencies to the Vitamin D & Me! website

(Remember, there are some legal sensitivities at play. You may want you company's legal counsel to review your language.)
Stay up to speed: Sign up for updates on the website and follow Vitamin D & Me! on Facebook and YouTube.