COVID 19
COVID-19 Update
MARCH 12, 2020
Let us know: How is COVID-19 impacting your operations?
Coronavirus disease 2019 (COVID-19) has made the first quarter of 2020 anything but business-as-usual. When it comes to serving you and our industry, CRN's commitment is stronger than ever. We are monitoring the situation closely and making decisions to ensure that the health and wellbeing of our community is protected. For instance, as much as we were looking forward to being in Utah for our March Executive Committee and Board of Directors meetings, we determined the more prudent decision was to host the meetings virtually. 
Stay tuned for updates on the status of our upcoming events as we gather more information and monitor public health notices—and keep us apprised of how your company is responding. Most importantly, please know we are here for you. 
Has your company placed restrictions on business travel or implemented a telework policy? Share your company's response to COVID-19 to help us better serve you—please contact Emily Zavrel.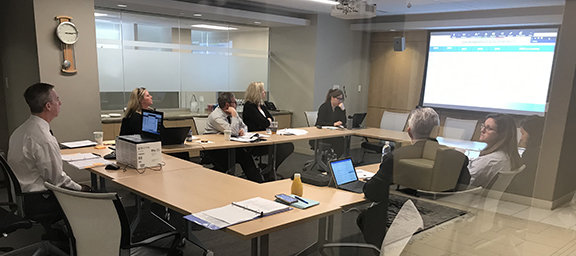 CRN's Executive Committee and Board of Directors meetings are taking place via teleconference this week.
Podcast: CRN's Griffiths discusses impact of COVID-19
Concern is high and answers are few as the dietary supplement industry faces the pandemic COVID-19, the respiratory diseases caused by a novel coronavirus. CRN's Jim Griffiths spoke with Natural Products Insider about the impact on dietary supplement supply chains.

Helpful resources
Members of CRN's International Trade and Market Development Committee (ITMDC) have been receiving updates with content from leading law firms and consultancies including CRN members SIRIO Pharma Co., LTD, and CCIC Chicago Inc. on COVID-19's impact on dietary supplement supply chains and business operations. Access this information and other useful resources here.
Questions? Contact Jim Griffiths (jgriffiths@crnusa.org).
Regulators are on the case
Bad actors in the dietary supplement space can—and do—take advantage of consumers looking to keep COVID-19 at bay by making illegal disease prevention and treatment claims on their product labels. CRN, with other industry associations, reminded consumers and retailers that dietary supplements may not claim to cure or prevent coronavirus and FDA and FTC are calling out companies that do.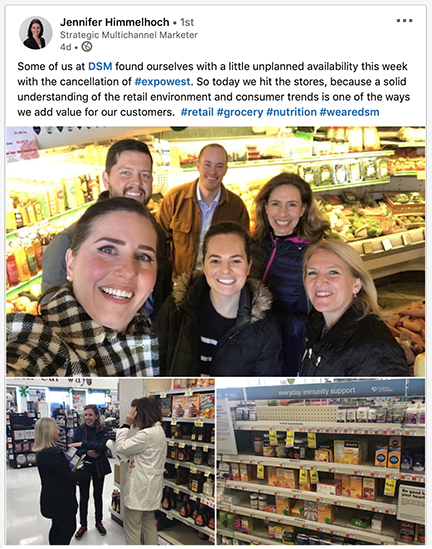 Making the best of uncertain situations
With cancellations and postponements of many large industry events unfolding, business travelers are improvising as they roll with the changes. Last week, a team from CRN member company DSM made the best of Natural Products Expo West's cancellation following the tradeshow's response to calls that the show be postponed and conducted impromptu research in the field on retail trends. The team noted their visits reinforced that immunity is a top concern for consumers right now—with shelves all but bare of products containing immune-supporting vitamins C, D, and zinc. 
How have you and your colleagues dealt with changes to plans resulting from COVID-19? Let us know—contact Emily Zavrel.
Links for more information on COVID-19:

EMPLOYEE/PUBLIC HEALTH RESOURCES
See some of the reputable resources below for information on staying healthy and helping keep COVID-19 contained:

BUSINESS RESOURCES
COVID-19 also continues to impact dietary supplement supply chains and business operations. Here are some helpful links for staying on top of potential business challenges:
Questions?
Reach out to Jim Griffiths (jgriffiths@crnusa.org).