Ethics in action business
Responsible business practices enhance entire marketplace
AUGUST 20, 2020
Ethics in action: CRN and our members embrace responsible business practices
CRN's Code of Ethics embraces six aspirational principles to guide responsible dietary supplement companies in upholding the highest standards of conduct. In this Daily Supplement series we highlight CRN and our members' ethics in action. 
The sixth principle says:
CRN's members are committed to observing fair business practices in their dealings with consumers, the general public, and other industry members.
CRN and its members should recognize that the credibility of individual companies and of the dietary supplement and functional food industry as a whole depends upon fairness in the marketplace, with respect to individual consumers, the public at large, government agencies, state and federal legislatures, the professional and academic communities, and fellow members of the industry and its supporting suppliers.
Our ethics in action:
CRN members go above and beyond to offer support during pandemic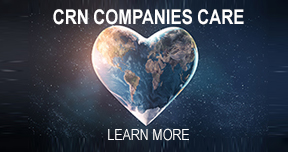 CRN is proud of the inspiring work our members are doing to support communities at home and around the world during this time of public health crisis. Check out the valuable ways our members are leveraging their resources to help those most vulnerable and on the frontlines. Learn more.
CRN committees bring together industry leaders to enhance supplement marketplace for all
CRN committees, task forces and working groups provide a forum for representatives of our member companies to collaborate to address issues most relevant to their companies and to the dietary supplement industry as a whole. Working with their competitors and industry experts to solve industrywide problems, our members help shape the future of supplements and functional food. Learn more. 
---
CMOC VIRTUAL MEETING NEXT WEEK
CRN's Communications and Media Outreach Committee (CMOC) will be hosting a virtual meeting next Thursday, August 27 at 2 pm ET. Contact Emily Zavrel for more information about CMOC and how to get involved.
---
Mister speaks out on addressing racial disparities within supplement industry
The dietary supplement industry serves 77% of U.S. consumers—ones of all races—and is uniquely positioned to help close the pervasive gap in health among minority communities as well as encourage supplement companies owned and led by minorities. Starting the conversation about racial injustice is difficult, Steve Mister noted in Natural Products Insider, and acting on it is even harder. We can do better, he urged, emphasizing a need for jobs at all levels of the supplement industry to pay a living wage, provide opportunities for advancement, and reflect the diverse consumer population we serve. Read more.
---
"When we talk about wellness, it should mean wellness for all."
—Steve Mister, CEO & President, CRN
---
Responsible advocacy
Organizations charged with advocating on behalf of their members are held to strict ethical standards under the federal Lobbying Disclosure Act (LDA), the Federal Election Campaign Act (FECA) and various state laws and regulations. So that we can continue to effectively serve our members and the supplement industry, CRN diligently submits reports to Congress and relevant Secretaries of State on the association's lobbying activities, reports all campaign activities to the Federal Election Commission, and adheres to all federal and state registration requirements. While the public perceptions of lobbyists and government are low, CRN is transparent and accountable about our advocacy.
Association transparency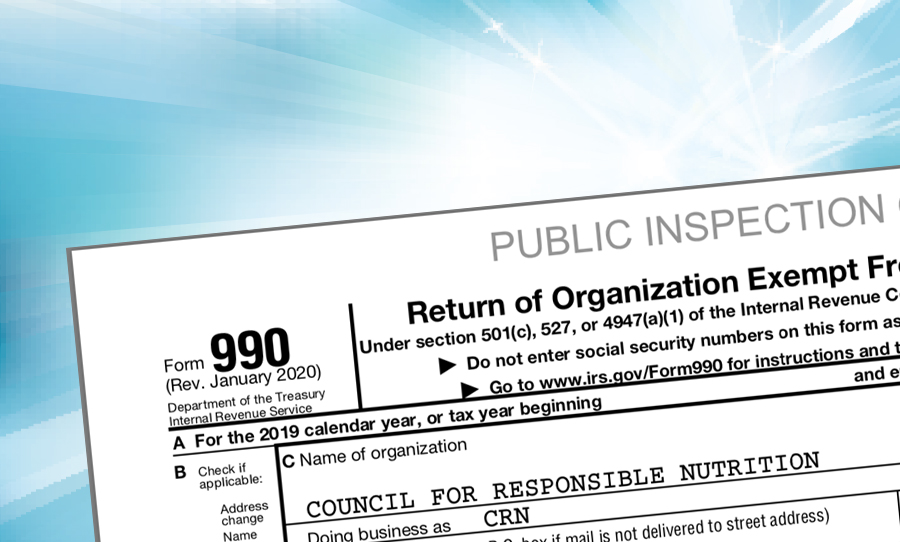 For a nonprofit organization, its Form 990 provides the IRS and the public with critical  financial information that demonstrates the group is honoring its mission and its tax-exempt status. These annual filings demonstrate accountability and commitment to public disclosure and transparency. CRN's Form 990 now appears on our website for members, prospective members and other interested parties to see. 
Learn more about Form 990:
Telling the not-for-profit story through Form 990, Journal of Accountancy