Balletto
Jordan Balletto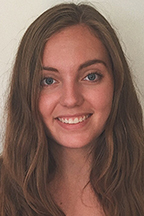 About my current work...
I am a second year dual-degree graduate student at Tufts University completing a Master of Science in Food and Nutrition Policy and Programming and a Master of Public Health in Epidemiology and Biostatistics. My interests are focused around maternal and child health, micronutrient deficiencies, and nutrition in complex emergencies. One of my current academic projects is analyzing the association between breastfeeding duration and anemia in 3-4-year-old Bangladeshi children, as well as the association between maternal anemia status and child hemoglobin levels. I recently completed my summer internship at Edesia Nutrition in North Kingston, Rhode Island where I worked in the Research and Development department assessing domestically marketed snack products designed to prevent peanut allergies and support healthy growth and development. My work also included research on humanitarian products, including the use of ready-to-use therapeutic foods and lipid-based nutrient supplements for prevention and treatment of malnutrition in young children and pregnant and breastfeeding mothers affected by conflict and disaster. This summer I plan to undertake research in Cox's Bazar, Bangladesh in collaboration with HOPE Foundation for Women and Children of Bangladesh regarding neonatal health and nutrition of the Rohingya refugee population who have fled Myanmar in the wake of severe violence and persecution.
CRN's impact on me...
Receiving the opportunity to attend the CRN conference and Day of Science has had a profound impact on my understanding of the potential for academia, government, and the private sector to come together to influence the health and nutrition of populations. Supplemental food products are crucial in supporting the health and development of many mothers and children, especially in the wake of disaster and food insecurity. Therefore, when developing products for consumption by vulnerable populations, whether for emergency settings or routine dietary integration, it is of the upmost importance that the supplements and vitamins used in formulas are effective, safe, and of high-quality manufacturing. My work in research and development often requires that I evaluate new micronutrient supplements in order to make evidence-based recommendations regarding the choice to integrate them into product formulas. This decision is made significantly easier when the company in question has elected to not only adhere to federal and state regulations, but also self-regulation and ethics standards upheld by an organization as reputable as CRN. As I move forward in my professional career, I hope to continue to be a proponent of responsible nutrition by engaging with supplement companies and other motivated nutrition-based entities to expand access to quality and sufficient nutrition for all vulnerable women and children.