CRN's Supplemental blog is no longer taking submissions, but the association is offering new vehicles to share your thoughts on topics relevant to the dietary supplement industry. See our Q&As and Take 5 videos and contact Comms@crnusa.org with your ideas.
AUGUST 11, 2022 | Join the conversation on LinkedIn and Twitter  
CRN and staff posts are intended for the education of the public, our industry, and our members. CRN welcomes differences of opinion and debate. We reserve the right to moderate comments containing misinformation or disrespect.

By Craig M. Muckle, Director, Communications, CRN
Nowadays, everyone's a "journalist."
When I began my career as a corporate communications professional more than 35 years ago, the only people considered journalists were those who were trained formally or at college; and they only worked for established, or at least recognizable, local or national publications. However, changes in technology, specifically the advent of the internet and cell phones, have now made anyone a "journalist"—they need only pick a blogging platform. Unfortunately, those advances have made my job, and that of the reader/consumer, much more difficult.
Like many other professions, communicators and journalists are held to standards, which are usually learned in formal settings. Unfortunately, we have witnessed a significant and continuous degradation of those standards. Reduction in newsroom budgets mean copyediting and fact-checking jobs are virtually non-existent now. Given the pressure of immediacy, I regularly see typos in even the most revered print or broadcast outlets. These are, and were for many years, the basics of the business. However, how can you do the hard work when you fail doing the easy things? The erosion of these standards, along with the ubiquitous ability for anyone to call themselves a reporter, have all led to a larger and more significant problem—media distrust.
Edelman, one of the nation's leading public relations firms, issues an annual Trust Barometer Report—and this year, media takes three of top five problem spots. We've seen vividly how this distrust has led to widespread skepticism about journalism. A once-trusted institution is now continually called into question, fueling what Edelman calls a "cycle of distrust."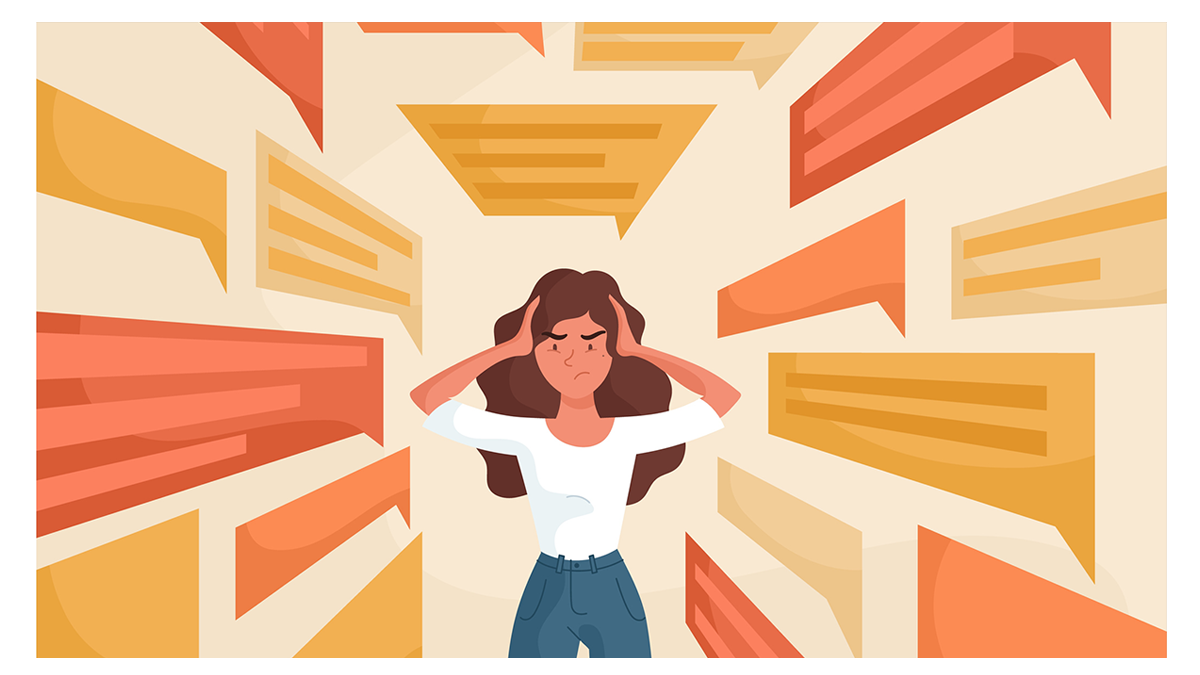 Every week, I see how misinformation in the media hurts the supplement industry and consumers. In my work for CRN, I lead the charge in keeping the media's record straight on the science behind the supplements. While I understand every industry has its detractors, it seems supplement cynics will say just about anything to make a point. One outlet in particular, Eat This, Not That! (ETNT), clearly has an axe to grind, despite claiming on their website to be "committed to research, expertise, data, and authority."
ETNT claims to enforce "strict editorial guidelines to make sure what you're reading on our site is accurate, timely, and medically sound." At CRN, we question that commitment when their "experts" refuse to acknowledge supplements are indeed regulated by FDA or when ETNT writers continually question their necessity despite research showing many Americans are not getting adequate nutrition. Despite their website containing an extensive list of ethics, policies and standards which are supposed to guide their work, their failure to adhere to those standards keep me busy in my rapid-response work.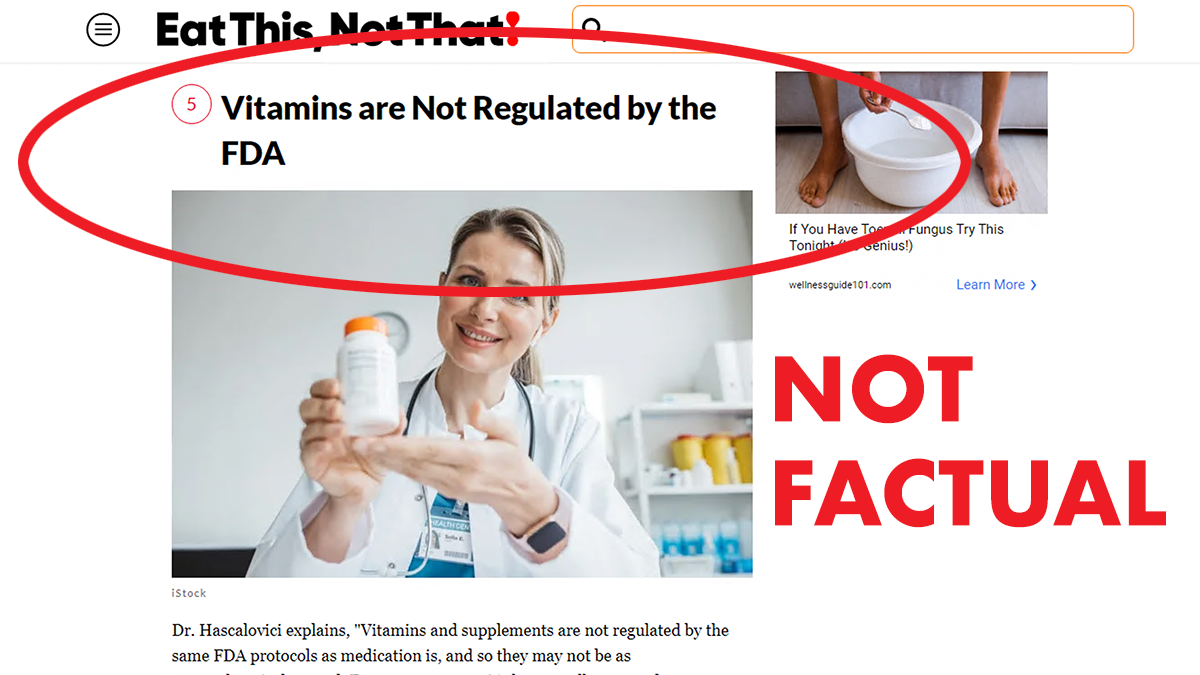 I have personally contacted ETNT writers and management on multiple occasions after articles with inaccurate information appear in our daily news clips package, hoping that we might discuss our concerns about their inaccuracies and lay a foundation of facts. However, ETNT has yet to extend the professional courtesy of simply acknowledging any of my messages. It seems their desire for views using provocative headlines—"click bait"—supersedes their desire for accuracy. This isn't how journalism is supposed to work.
Making matters worse is the regular syndication of ETNT articles on other websites, which further spreads the inaccuracies. ETNT is not the only offender, but they are one of the most prolific ones.
If ETNT took the time to have a conversation with us, they would learn CRN takes pride in our commitment to science, safe manufacturing practices, and the responsible use of supplements by consumers. CRN's 200+ members agree to adhere to our Code of Ethics, which outlines six ethical principles that help guide our industry—that's responsibility!
Ensuring consumers are properly informed about dietary supplements and the role they play in nutrition and supporting health is one of CRN's goals. Eat This, Not That! writers and management—can you honestly say the same? If so, meet us at the table for a conversation.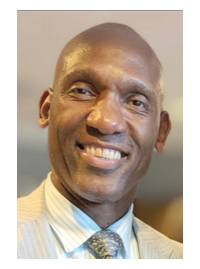 Craig Muckle is an accomplished, award-winning communications professional with more than 35 years of experience in corporate public relations and/or government affairs roles. Prior to joining CRN, Muckle spent nearly three years as manager, public policy for the Archdiocese of Washington following an 18-year tenure as Safeway's Eastern Division Manager, Public Affairs and Government Relations. Learn more about Craig.