What do they take
CRN 2017 Annual Survey on Dietary Supplements—What Supplements Do Supplement Users Take?
BACK TO MAIN SURVEY PAGE | PRINTABLE PAGE OF 'WHAT SUPPLEMENTS USERS TAKE' DATA
98% of supplement users take vitamins and minerals. 73% of supplement users take a multivitamin, making it the most popular supplement in this category and overall.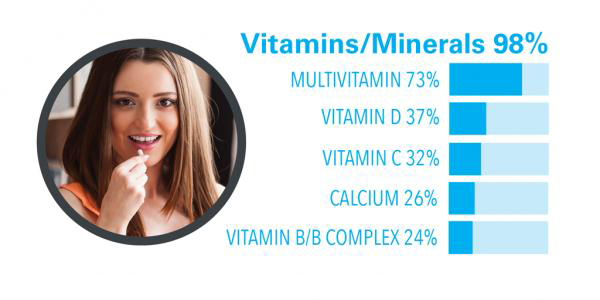 Here's what else supplement users are taking: