Event Start Date
Jul 15, 2021
Event End Date
Jul 15, 2021
CRN and Informa are rescheduling this webinar—updates coming soon to this page.
Counterfeit dietary supplements are unfortunately an all-too-common problem. These are often finished products that look identical to the real thing—down to the near perfect, convincing label! Counterfeit and pirated products accounted for as much as half a trillion U.S. dollars in world trade in 2016 and FDA acknowledges that the sheer magnitude of the potential crime makes prevention difficult—along with the difficulty in tracking down the perpetrators.
This leaves brand owners potentially liable if a buyer is harmed—and reputation is also at stake when it comes to knock-offs. When buyers don't experience the desired effects of the product they take, it reflects poorly on the brand.

Brands can fight back and activate smart strategies to protect their good name—and consumers. Join CRN and Natural Products Insider for a webinar to get advice on steps companies can take to protect their products from being counterfeited—and how to take action if your brand does get copied.
Learn from legal, trade, e-commerce, and regulatory presenters and hear about industry experiences with knockoffs, counterfeiting and IP infringement.
Participants will gain a better understanding of:
How widespread the problem of counterfeiting is and the costs
How to monitor the market for counterfeit goods
Strategies to limit opportunities for fraud
Unique challenges for e-commerce
Risks from importation
Legal, regulatory, and practical considerations
In addition, participants will gain insights into the likelihood their company's products will be targeted and what to do if a counterfeit version of their product is discovered in the market. We'll also discuss potential legislative efforts to help consumers identify unscrupulous vendors and counterfeit goods, and help companies to prosecute criminal counterfeiters and trademark/copyright infringement.
Join us to hear from these experts:
Moderated by: 
Learn more about our speakers: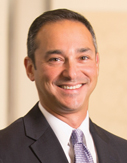 Jason Rosenberg, Partner, Alston & Bird
As the head of Alston & Bird's Trademark & Copyright practice, Jason protects some of the world's most famous brands against counterfeiters, trademark infringers. and cybersquatters in the U.S. and abroad. Additionally, he prosecutes and defends copyright matters covering a wide variety of industries.  In recent years, his practice has included a significant amount of work protecting companies in disputes relating to health and wellness supplements for humans and animals.  A graduate of Emory University and Northwestern Law, Jason is based in the firm's Atlanta office.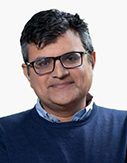 Raj Sapru, Chief Operating Officer & Director of Strategy, netrush
As Chief Operating Officer & Director of Strategy, Raj's focus is on long-term planning for the organization, connecting corporate strategy with execution to help Netrush's impact minded brand partners grow. Before joining Netrush, Raj helped leading global companies integrate environmental and human rights performance into sustainability strategies.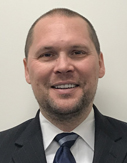 Benjamin Nils Hardman, Senior International Trade Specialist, Office of Standards and Intellectual Property, Industry & Analysis, U.S. Department of Commerce, International Trade Administration
Benjamin Nils Hardman is a United States Patent and Trademark Office attorney and a U.S. Army veteran.  His current position is with the International Trade Administration's Office of Standards and Intellectual Property where he runs the STOPfakes initiative.  Prior experience includes positions with the State Department in the Office of Cuban Affairs, the Office of the United States Trade Representative in the WTO and Multilateral Affairs Office, the Joint Staff in the Strategic Planning Division, and as an infantry soldier stationed in Baumholder, Germany.  He earned his law degree from Rutgers School of Law – Camden with honors, is a trained mediator for New Jersey, and entered federal service as a Presidential Management Fellow.  He's earned several civilian and military awards and was nominated for a Service to America Medal.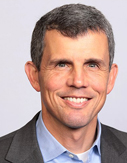 Michael Hanson, Senior Executive Vice President, Public Affairs, Retail Industry Leaders Association
Michael oversees RILA's government affairs and communications arms. Hanson is responsible for identifying the industry's top public policy challenges and working with both leading retailers and key stakeholders to elevate the industry in Washington, DC and across the country.
Hanson most recently served as chief public policy officer at Sabre, a leading travel technology company, where he led legislative and regulatory strategy at the local, state and federal level. Prior to joining Sabre, he served as vice president for government affairs at JCPenney, where he was a leading contributor in shaping RILA's top public policy priorities.  Earlier in his career, Hanson was a partner with the D.C.-based government consulting firm, C2 Group and also served as chief of staff to U.S. Representative Sam Johnson, Texas.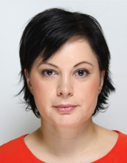 Zorita Pop, Senior Legal IP Counsel & Digital & Anti-counterfeiting Lead,  Société des Produits Nestlé S.A.
Zorita Pop is a civil and common law qualified lawyer defending iconic brands for more than 16 years. She is passionate about ensuring that intellectual property is respected and benefits consumers. She is experienced in Intellectual Property Law, Anti-counterfeiting, Trademark Infringement, Dispute Resolution, Litigation and Legal Advice. In Nestlé, she is leading the Global Anti-counterfeiting Program and she is the Legal IP Counsel supporting Nestlé Health Science, a leader in the field of nutritional science, committed to redefining the management of health, offering to consumers an extensive portfolio of science-based consumer health, medical nutrition and supplement brands.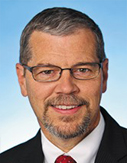 Jim Griffiths, Ph.D., Senior Vice President, Scientific & International Affairs, CRN
Dr. Griffiths is responsible for CRN's science-based international policy and regulatory work, and is the CRN staff liaison for CRN-International (CRN-I). He has more than 30 years of experience in the area of food safety and regulatory affairs. Prior to joining CRN, he spent five years with the United States Pharmacopoeia (USP) where he managed food and dietary supplement strategic initiatives, including those related to global food and dietary supplement alliances. He began his career as a regulatory review toxicologist at the U.S. Food and Drug Administration's Center for Food Safety and Applied Nutrition. His background also includes various scientific and regulatory positions at Burdock and Associates, the Flavor & Extract Manufacturers' Association, International Specialty Products, Avon Products, and others. He has published extensively in peer-reviewed publications and has an adjunct faculty appointment at the JSS University System in Mysore, Karnataka, India. Dr. Griffiths holds a B.A. in biology from Columbia Union College in Maryland, earned his Ph.D. in Toxicology from Rutgers University & Robert Wood Johnson Medical School in New Jersey, and completed post-doctoral training at the Heinrich Heine University in Düsseldorf, Germany.
Registration will open soon via Natural Products Insider.