Event Start Date
Apr 06, 2022
Event End Date
Apr 06, 2022
Event Start Time
2 pm Eastern
Event End Time
3:30 pm Eastern
Industry-wide webinar.
Free for CRN Members | $99 non-members.
Get updated on trends in protein supplementation and the science supporting them
Protein is a popular dietary supplement ingredient among athletes, fitness enthusiasts and everyday people looking to support muscle maintenance and maintain general health. According to the CRN Consumer Survey on Dietary Supplements, 16% of supplement users take protein via powders, drinks or bars. Protein was among products boosted during the pandemic and consumer demand is expected to grow.
An essential macronutrient that not only helps build muscle, but also repairs tissue, and makes enzymes and hormones, protein is a key nutrient to enhance and maintain nutritional status throughout the lifespan. As supply chain challenges abound and consumers increasingly expect sustainability in their products, product development will require innovation that takes into account the current science and consumer preferences.
Join us to learn more about trends and science in protein supplementation, including:
Market research on protein in supplements and functional food
Understanding the protein supply chain
Features of different proteins including whey and the rise of plant-based options
A question of quality: how different types of protein on the market stack up
Protein in aging and maintaining muscle
Research focus: High-protein diets
Age restriction proposals for protein supplementation in state legislatures
Class action lawsuits related to protein 
With:
Moderated by CRN Sports Nutrition Working Group Chair Adam Branfman, Senior Director, Global eCommerce, Atrium Professional Brands, and Brand Director Klean Athlete, Atrium Professional Brands and Nestlé Health Science.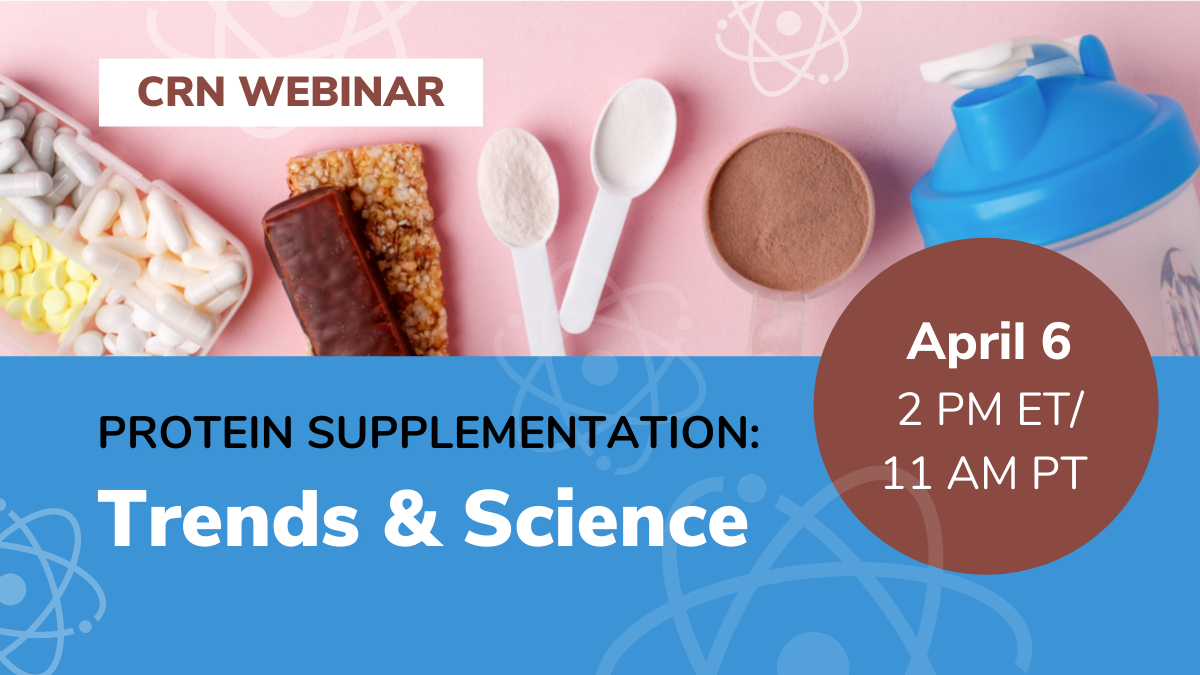 Adam Branfman, Senior Director, Global eCommerce, Atrium Professional Brands, and Brand Director Klean Athlete, Atrium Professional Brands and Nestle Health Science.
Since 2009, Adam Branfman has focused on developing e-commerce and has led sales, marketing, e-commerce, digital and business development initiatives in the direct-to-consumer and Amazon channel. As Senior Director of Global eCommerce for the Atrium Innovations Professional Brands, Adam leads global e-commerce strategy with a focus on the Amazon marketplace. Additionally, Adam leads the Klean Athlete® brand, Atrium Innovations' professionally endorsed NSF Certified for Sport® sports nutrition brand targeting athletes, coaches and health professionals. Adam is a former collegiate rower, competitive cyclist and runner, with a strong interest in health, wellness and nutrition.
With:
David Heber, MD, PhD Founding Director of the Center for Human Nutrition at the University of California, Los Angeles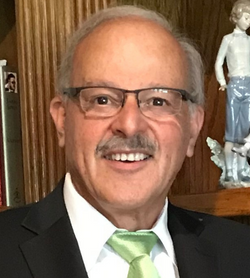 Dr. Heber is the founding director of the Center for Human Nutrition at the University of California, Los Angeles (UCLA),* where he has been on the faculty of the School of Medicine since 1978. His MD is from Harvard Medical School and his PhD in Physiology is from UCLA. He is currently professor emeritus of Medicine and Public Health. His main research interests are obesity treatment, and preventive nutrition. He has published over 250 peer-reviewed scientific articles. He posts one minute educational videos on Instagram daily @drdavidheber with 210,000 followers internationally. He is the Chairman of the Herbalife Nutrition Institute which serves as an educational and research resource for Herbalife Nutrition, Inc. He is a Fellow of the American Society for Nutrition and former Chair of its Medical Nutrition Council. 
*The University of California does not endorse specific products or services as a matter of policy.
Leslie Bonci, MPH, RD Owner of Active Eating Advice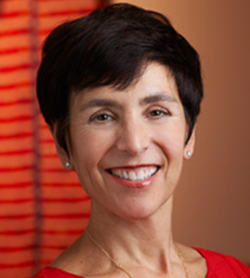 Leslie J. Bonci , MPH,RD,CSSD, LDN, is a registered dietitian, board certified specialist in sports dietetics, nationally and internationally recognized speaker and is the owner of Active Eating Advice—be fit, fed, fearless—a nutrition consulting company and co-founder of Performance365—a sports nutrition consulting company. She is currently the sports nutrition consultant for the 2020 Super Bowl Champion Kansas City Chiefs. Leslie was the director of sports nutrition at the UPMC Center for Sports Medicine for 16 years where she worked with middle school, high school, collegiate, Olympic and Master's athletes and professional sports teams. Leslie is a nationally and internationally known lecturer on performance nutrition, supplementation and nutrition misinformation. She has authored numerous chapters for sports medicine and sports nutrition manuals. Performance 365 provided the sports nutrition services for the inaugural season of the XFL and also the new FCF league.
Jose Antonio, PhD CEO, International Society of Sports Nutrition (ISSN)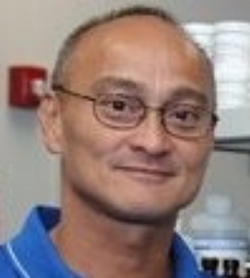 More information coming soon.
Caroline Davidson Director of Channel Partnerships, SPINS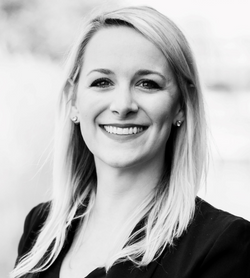 Caroline Davidson is the Director of Channel Partnership for SPINS, working with national and global partners on custom data insights and solutions. She has vertically integrated SPINS data into new sectors of the industry through partnerships with brokers, distributors, ingredient suppliers, co-manufacturers, biotechnology firms, associations, research firms and consultants. She has spent much of her career in the health & wellness industry working for a wide array of emerging CPG companies, as well several years as a personal trainer and personal chef.
Julie Le Rouvillois Product Group Manager - Milk Proteins, FrieslandCampina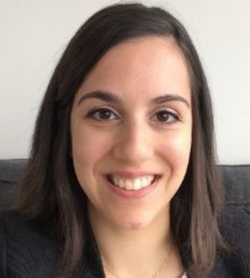 More information coming soon.
Megan Olsen Senior Vice President and General Counsel, CRN 
Ms. Olsen provides legal counsel and advice to CRN's staff and members in the areas of legislation, regulatory compliance and advocacy, and international policy development. In addition, she works with CRN's science department to prepare challenges to dietary supplement advertising through CRN's Advertising Review Program with the National Advertising Division (NAD). Prior to joining CRN, Ms. Olsen held the position of special counsel for Wiley Rein LLP in Washington, D.C. She earned her J.D. from the Catholic University of America Columbus School of Law in Washington D.C., and received her B.A. in Business Management from Gettysburg College in Pennsylvania.
William Dumais Legislative Outreach Manager, American Legislative Exchange Council (note, Bill will be presenting in his capacity as former Government Relations Manager for CRN)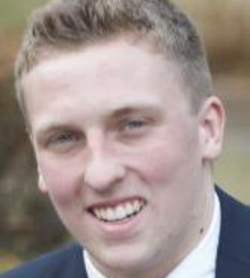 Mr. Dumais is former government relations manager at CRN. He was responsible for providing technical and administrative support to CRN's Government Relations department, educational briefings and advocacy events on Capitol Hill and building relationships with legislative offices. Additionally, Mr. Dumais plays a major role in planning and implementing CRN's annual lobbying effort: "Day on the Hill." He is a graduate of Providence College in Providence, Rhode Island with a B.A. in Political Science and English.