Agenda
Wellness in Washington - Agenda
Preliminary and subject to change. 
TUESDAY, MAY 5 
3 – 4 pm  
Q2 CMOC Update
Location: CRN 1828 L Street NW, Suite 810, Washington, DC 20036 
5:30 – 7 pm
Rooftop Welcome Reception 
Location: AC Hotel by Marriott 1112 19th Street, NW, Washington, DC 20036
WEDNESDAY, MAY 6  
8 am – 4 pm
Wellness in Washington Program
Location: Covington & Burling 850 10th Street, NW, Washington, DC 20001 
Additional agenda details coming soon
8 – 8:30 am  
Networking Breakfast 
8:30 am – 12 pm  
Speaker sessions (break included) 
JUST ANNOUNCED—OPENING SESSION
Science storytelling in a world where emotion outperforms the facts with nutrition maven Sally Squires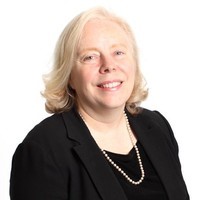 The story of a company's pride in scientific rigor is one worth telling. But how do you do so in today's media environment where trust in industry-funded science is eroding? Lean Plate Club® creator, award-winning former Washington Post columnist, and SVP, Powell Tate/Weber Shandwick will share media insights and best practices for communicating science effectively.
Additional speakers and sessions to be announced.
12  – 1 pm 
Networking Lunch 
1– 4 pm
Speaker sessions (break included) 
Please plan for 4:00 pm adjournment 
Questions? Please contact Holly Vogtman.