---
2020 update:
---
2019 program highlights: 
---
About the program: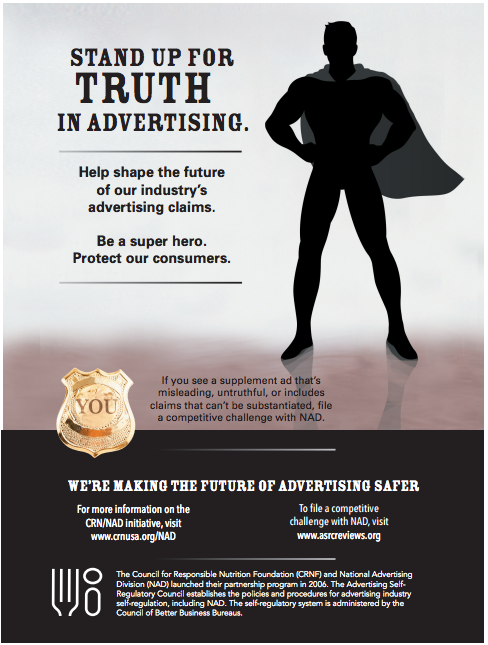 Since 2006, the Council for Responsible Nutrition (CRN), through its CRN Foundation, and the National Advertising Division have worked together to increase monitoring of advertising for dietary supplements. NAD is the investigative unit of the advertising industry's system of self-regulation and is administered by the Council of Better Business Bureaus. 
This program enhances the marketplace for dietary supplements by increasing consumer confidence in the truth and accuracy of advertising claims for dietary supplement products and encourages fair competition within the industry.