andrea wong phd
Andrea Wong, Ph.D.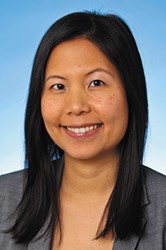 Senior Vice President, Scientific & Regulatory Affairs
202-204-7660 / awong@crnusa.org
Dr. Wong joined CRN in 2013. She plays an integral role in CRN's science and regulatory affairs department, responding to emerging scientific and regulatory issues as well as advocating for science-based nutrition. Dr. Wong also provides scientific expertise in evaluating research relevant to the benefits and safety of ingredients and dietary supplements, and in support of CRN's nutrition policy activities. She leads proactive, self-regulatory initiatives, including the development of best practices guidelines for industry on product labeling and formulation. Prior to joining CRN, she worked as a senior scientific and regulatory consultant for the highly respected consulting firm Intertek Cantox, formerly Cantox Health and Sciences International, in Ontario, Canada. Dr. Wong has published in scientific journals, including Regulatory Toxicology and Pharmacology. Dr. Wong earned her B.S. in Life Sciences from Queen's University in Kingston, Ontario, and her Ph.D. from the University of Toronto, Ontario.